Description
Come to network over lunch with like minded professional women. April's theme is CONNECT and Sexual Assault Awareness Month and our Guest Speaker, Summer Stephan, Chief Deputy District Attorney, will bring awareness of the Human Trafficking issue in our region.
Bring a guest to win an extra chance at the raffle. This is a catered event. Register today to save your seat.
Cheers.
Edna Valdez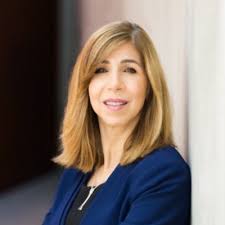 Summer Stephan, Chief Deputy District Attorney- San Diego County
As a trial prosecutor, she tried over 100 jury trials including capital and special circumstance homicide, sexually based homicide, sexual assault, sexual exploitation of minors, and child abuse cases.Summer was selected as one of only two prosecutors in the State of California on the Governor's Task Force for High Risk Sex Offenders and Sexually Violent Predators. She has served as an expert witness before the California State Legislature on legislation related to sex crimes, and other public safety topics. She serves on the Regional Human Trafficking Task Force, the Commercial Sexual Exploitation of Children Committee, and several organizations focused on combating human trafficking. Summer also spear headed the PRICE Coalition which brought together law enforcement, colleges and universities, San Diego area High Schools, victim advocates and other community groups and created an educational media campaign targeting sexual violence against teen girls and women with the slogan: "Know the Price."