About this Event
FRIDAY, AUGUST 2
DOORS, BAR, & KITCHEN OPEN at 8PM
SHOW at 9PM
TICKETS
GENERAL ADMISSION: $17 + admission tax & processing fee
DOOR: $22 + admission tax
Advance ticket sales end at 7PM the day of the show. If tickets are not sold out by this time they will be available for purchase when the doors open.
ALL TICKET SALES ARE FINAL. NO REFUNDS. NO EXCHANGES.
IMPORTANT INFO
GENERAL ADMISSION
This is an all-standing show. Limited bar stool seating is available on a first come, first served basis.
ALL AGES
FULL MENU AVAILABLE - save room for dessert!
________________________________________________________
NAPPY ROOTS
Life, Liberty and The Pursuit of Nappyness: In a climate projected as one of divisiveness, Nappy Roots has joined the rest of the nation in trying to understand and work through these struggles. No stranger to challenges, this four-man collective from Kentucky tackled their obstacles and, in the process, their self-honest work emerged in form of 7 studio albums and 14 mix-tapes. As usual, Nappy Roots examine our alienable rights, reason, and truth through lyrical originality and voyage. Since Nappy Roots entered the music scene in 1998, they have remained real, humble, talented guys with inherent, undeniable southern swagger.
After the international success of Watermelon, Chicken, & Grits, selling over 3 million albums, the members of Nappy Roots were flying high while still acutely aware of how far it could be to the bottom should they fall. It is that practical and genuine presence of mind that helped them sustain touring as a group these last ten years. Building a vastly loyal fan-base nationwide, fans and friends can be used interchangeably when referring to their army of followers. For most people, it is normal to only share intimate moments with friends, but for the members of Nappy, it is no different when in their living room, studio, or on stage, as they possess the gift of honesty and deliver that message with charisma. That truthfulness is especially reflected in this compilation inspired and written for this moment in time.
After severing ties with Atlantic Record and going independent, Nappy Roots had no choice but to keep it moving and did so as smoothly as possible. As the saying goes, "the show must go on," and so it has, obstacles included. With a heavy heart and no major label record deal, Nappy Roots knew they had to remain in pursuit of their destiny and, thus, Nappy Roots Entertainment Group was formed. The members of Nappy Roots were facing foreclosures and a mountain of stress in the jobless economy, but still they remained positive and pushed on, while never forgetting where they came from and what they had accomplished. With fans constantly communicating with the members online and at shows, the guys realized they weren't the only ones having trouble.
With the release of their tenth mix-tape "SH!T'S BEAUTIFUL" and the departure of Big V from the group, as he left to pursue a solo career, Nappy Roots forged forward. Between touring and recording, the four-man group focuses on consistently putting out quality hip-hop. A weak man with no vision, no diligence behind the vision, and no faith behind the diligence would have given up, but Skinny Deville, Fishscales, B. Stille and Ron Clutch did, can, and will handle this and more, all in the name of Nappy Roots. This is evident in their two part Saga The 40 Akerz Project and Another 40 Akerz, released in 2015 and 2017, respectively.
To celebrate 20 years in the game, Nappy has earned yet another GOLD RECORD with "GOOD DAY". That, along with 40 plus placements in movies and commercials have given the group the continued propulsion to maintain the Nappy Lifestyle and connection to their fans. This has provided a perfect platform to transition into another passion. In 2018 Nappy celebrated opening their own NanoBrewery call ATLANTUCKY BREWING COMPANY and have already taken the craft beer world by storm garnering rave reviews for their first two public offerings. This journey of great beer and great music will be coming to a small screen near you with the release of "40 Akerz and A Brew" a show that is sure to be a BLAST.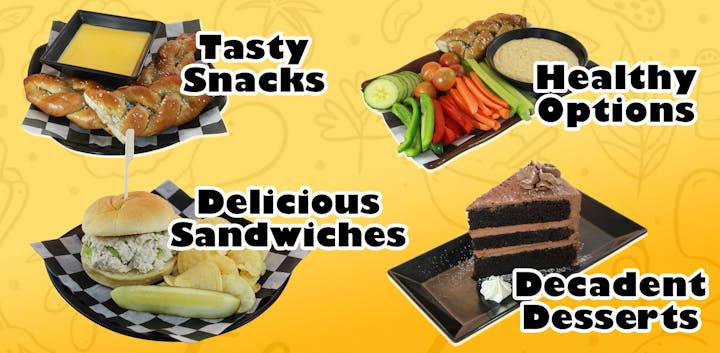 ________________________________________________________
FAQs:
Where do I park?
Bright Box is located at 15 N. Loudoun St. on the beautiful pedestrian mall in Old Town Winchester. The nearest parking is the Braddock Auto Park at 30 N Braddock St. This is about a block away from the venue. The parking garage does have several handicap parking spaces available.
Once you've parked in the garage you'll exit toward the pedestrian mall. Once you hit N. Loudoun you'll make a right and Bright Box will be on your right a few storefronts up, directly across from the Old Court House Civil War Museum
More information about the garage can be found here: https://www.winchesterva.gov/parking/garage-information
Is there lodging nearby?
There are lots of great and affordable lodging options — from hotels and motels to camp grounds and bed & breakfast spots — just minutes away from Bright Box. Right around the block is the elegant George Washington Hotel, and Courtyard Marriott is quick drive and within a stones throw to the beautiful (and highly recommended) Shenandoah Valley Museum. Check out these websites to explore your options and discover all the wonderful opportunities in Winchester:
• http://www.visitwinchesterva.com/lodging/hotels-and-motels
• http://oldtownwinchesterva.com
Is Bright Box handicap accessible?
Absolutely. The venue is handicap accessible and ADA compliant. The infrastructure in Old Town Winchester is friendly toward those with physical challenges or in wheelchairs. Park in one of the close-by parking garages and come to the main door at 15 N. Loudoun St. (the walking mall). We ask that you arrive when doors open, and we will be happy to escort you to a place best suited to your needs in the theater or to take you to the elevator to access the upstairs Out of the Box room.
Performers
Date and Time
Location
Refund Policy