Description
L'evento per startup più famoso al mondo ritorna a Napoli
Dall'idea all'impresa in un weekend?
Al Napoli Startup Weekend si può in 54 ore!!
Se sei un programmatore, un designer o un appassionato di business ed innovazione, non puoi perderti il Napoli Startup Weekend.

Hai una o mille idee nel cassetto? Durante il Weekend protrai trovare tutto quello che ti serve: da un team che crede nella tua idea, agli esperti che ti aiuteranno a svilupparla. E' un occasione per mettersi in gioco, per far conoscere la tua idea, per trovare stimoli, competenze, partner e investitori.

Sei a corto di idee? No problem! Startup Weekend è aperto a tutti, basta essere curiosi e pronti a sperimentare cose nuove. L'evento è la porta d'ingresso principale per tutti coloro che voglio conoscere da vicino come nasce un'impresa innovativa ed è un'occasione per conoscere altre persone che hanno le tue stesse passioni, un vero e proprio network internazionale!

Allora ti aspettiamo venerdì 23, sabato 24 e domenica 25 marzo 2018: dreamers, sviluppatori, designer, esperti di business e marketing, product manager insieme per 54 ore per presentare al meglio la propria idea di impresa a una platea di investitori.
Sei pronto alla sfida?


Un'esperienza travolgente
Si parte venerdì pomeriggio 23 marzo scoprendo le carte:
tutti i partecipanti avranno a disposizione alcuni minuti per mettere sul tavolo le proprie idee. Si selezionano insieme le più interessanti e si compongono i team di lavoro ripartendo le diverse figure e competenze (sviluppatori, designer, product manager, etc..).
Dalla mattina di sabato 24 alla domenica pomeriggio del 25 marzo ci si sporca le mani e si lavora allo sviluppo dell'idea:
si crea l'impresa con il sostegno e i feedback dei coach e degli speaker presenti, si preparano i pitch.
Domenica sera 25 marzo show time:
si presentano alla giuria i risultati del lavoro e si vende la propria idea d'impresa a potenziali investitori.

Perché partecipare
1) In un solo weekend avrai un quadro chiaro del potenziale della tua idea e/o delle tue competenze.
2) hai 54 ore per imparare tante cose nuove e sopratutto un modo nuovo di fare le cose, tutto orientato ad un risultato concreto e al lavoro di squadra.
3) 3 giorni di contatti con persone stimolanti che lavorano nel mondo delle startup e un mondo di opportunità da accendere.
4) Tanti premi in servizi che possono farti partire sul serio.


Napoli Startup Weekend è aperto a idee di qualsiasi settore

Chi Siamo
Siamo un team di esperienze molto diverse accomunati dalla passione per l'innovazione e le startup con l'obiettivo di far crescere il nostro territorio e le opportunità di autoimprenditorialità.
Il nostro lavoro è su base volontaria senza alcuna retribuzione, fa parte di un'iniziativa no profit i cui proventi derivanti dalla vendita dei biglietti verranno interamente utilizzati per coprire le spese dell'evento.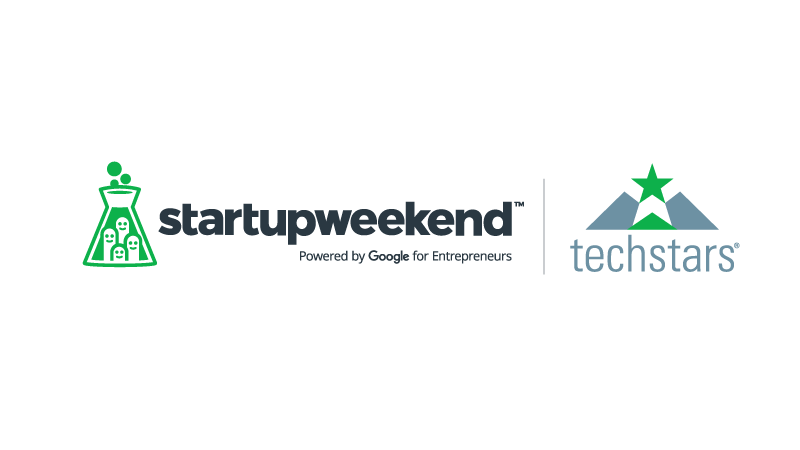 For all event details, please visit http://communities.techstars.com/events/12116.
Any questions, please email the team at napoli@startupweekend.org
Refund Policy: No refunds will be granted within 7 days of the event if food and drink have already been ordered. Apologies for any inconvenience this may cause.
About Techstars Startup Weekend: Techstars Startup Weekends are 54-hour events designed to provide superior experiential education for technical and non-technical entrepreneurs. Beginning with Friday night pitches and continuing through brainstorming, business plan development, and basic prototype creation, Techstars Startup Weekends culminate in Sunday night demos and presentations. Participants create working startups during the event and are able to collaborate with like-minded individuals outside of their daily networks. All teams hear talks by industry leaders and receive valuable feedback from local entrepreneurials. The weekend is centered around action, innovation, and education. Whether you are looking for feedback on a idea, a co-founder, specific skill sets, or a team to help you execute, Techstars Startup Weekends are the perfect environment in which to test your idea and take the first steps towards launching your own startup.
Terms of Participation Agreement: It is our job to provide you with an incredible networking and learning opportunity. Our intention is that you meet some amazing people that you might actually start a company with, build relationships with coaches, and learn from your peers. The event is intended to be a collaborative forum for sharing, learning, building, and having fun. As such, by registering as a participant, you acknowledge that any ideas shared by you or anyone else over the course of the event are contributions to the overall experience and community. If you as a participant are worried about someone stealing your ideas, please reconsider your participation in the event itself or simply refrain from sharing specifics about your idea.
As a member of your startup community, you agree to to be inclusive of any and all people and their ideas. You agree to act professionally, treat everyone with respect, and treat the event facilities with proper care. You agree that you are responsible for any accidents or damages that you cause. You also agree to not hold Techstars Startup Weekend, your local volunteer team, or any of the event supporters liable for any loss, damage, injury, or any other unforeseeable incident.
By Participating at the event, you grant Techstars Startup Weekend permission to capture photo/video of the event. You can find the exact legal terms on our FAQ Page but to summarize, we want to share your success with the world.