NAPCA Summer Academy at UC San Diego: Move-In/Check-In Day

Sunday, August 3, 2014 from 4:00 PM to 6:00 PM (PDT)
Event Details
Welcome to the 2014 NAPCA Summer Academy at UC San Diego
Please read the information below carefully to prepare for your arrival to the NAPCA Summer Academy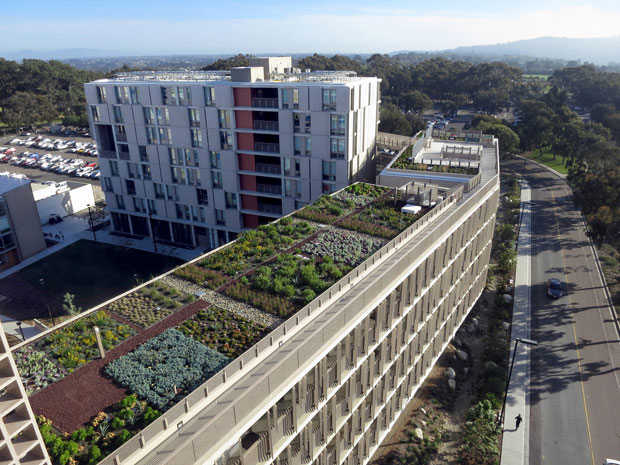 Move-In/ Check-In Day Agenda – August 3, 2014
Move-In/Check-in: 4:00pm - 4:50pm 
Student/Parent Orientation: 5:00pm - 6:00pm
Important Notes: 
•   We encourage all parents to attend this event. Student and parents will receive a detailed program schedule during the student and parent orientation. 
Getting to the NAPCA Summer Academy at UC San Diego
Students and parents will be greeted by NAPCA staff members and escorted to Revelle: Meteor Hall, the move-in/check-in location. Students and parents will also see NAPCA signs that will lead them directly to the move-in/check-in location from Parking Lot 103 at UCSD.
Directions
Address: 1000 Scholars Drive South, La Jolla, CA 92093
From Interstate 5 South, exit La Jolla Village Drive and head west – turn right onto La Jolla Village Drive

 (Note: La Jolla Village Drive will turn into North Torrey Pines Road)

Turn Right at Expedition Way and enter Revelle College Dr

Turn Left on Scholars Drive South and make an immediate Right into Parking Lot 103; purchase a parking pass from the red kiosk.
Parking Information
Park your car at the P103 parking lot located across the street of Meteor Hall. Get your belongings out of your car and walk to the Revelle College: Meteor Hall to check in for the NAPCA Summer Academy. Do not park in any red zones; you will be ticketed! 
Parking Lot 103 near Revelle College at UCSD
Address:
1000 Scholars Drive South, La Jolla, CA 92093
Daily Parking Rates
From 7 a.m. to 11 p.m. weekdays, UCSD visitors must purchase and display a parking permit or pay a parking meter.
*Please be advised that you park at your own risk. The university is not responsible for any loss or damage to vehicles and property incurred in our parking facilities.
 Revelle College Residence Hall 
 During the NAPCA Summer Academy at UC Berkeley, students will live at Meteor Hall in Revelle College. Students will check in at:
 Meteor Hall
 9251 North Torrey Pines Rd., La Jolla, CA 92093
Students are required to bring a valid photo ID to check in. 
Parent & Student Welcome and Orientation
There will be a Welcome Session for parents and students at 5:00pm at the Revelle College Residence Halls. Parents and students will be escorted to the welcome and orientation location by program staff. You will receive more detailed information upon your arrival.
Program Schedule
A program schedule will be distributed to students and parents, outlining the specific courses, events, and activities that students will complete daily during the week program.
Complete Required Participation Forms before Arrival to UC Berkeley
Completion of all participation forms before arrival is required. 
(Forms can be found here: http://www.napcaonline.org/summer-academy/admitted-students/)
Move-Out/Check-Out - August 9, 2014 at 12 Noon
Students and staff will move-out/check-out on Aug 9, 2014 at 12:00 noon. Students will be waiting in Parking Lot 103.
Pick Up Location: 
Parking Lot 103 near Revelle College at UCSD
1000 Scholars Drive South
La Jolla, CA 92093
Important Note: Parents and designated persons to pick up the student must bring a valid photo ID to sign out and pick up the student. We will not release a student to a person that is not on the designated person to pick up student form which was signed by all parents.
NAPCA Summer Academy T-Shirt
(students are required to wear NAPCA T-Shirts daily)
Students will be able to purchase t-shirts during their student orientation on July 20 at 3:00pm. Students can purchase additional t-shirts during the program at UC Berkeley.
NAPCA T-shirt prices: 1 T-shirt for $10 or 3 T-shirts for $25
NAPCA Sweatshirt prices: 1 for $25
We only accept Cash. No checks or credit cards will be accepted.
IMPORTANT NOTES
•   In case of emergency or if you get lost and need assistance, please call or text our Director of Residential Life, Martha Morales, at (213) 841-3049 or (213) 822-6688
•   Each student is allotted 6 tickets for their family to attend move-in/check-in day which includes one ticket for the student participating in the program.
•   All students are required to bring a laptop. Wireless internet access will be provided in your dorm room and on campus. 
Shuttle Services from the Airports
Shuttle service is available at the Transportation Plazas across from Terminals 1 and 2, and curbside at the Commuter Terminal. Below listed are the shuttles frequently used by travelers. Call directly to find the shuttle that best suits your needs. Policies, services and rates are subject to change and may vary based on destination, passengers and number of stops. Most shuttles offer door-to-door service to the residence hall, upon request. Reservations are required. For information, costs, and reservations, call: 
Advanced Shuttle
(800) 719-3499
Airport Shuttle
(619) 234-4403/ (888) 254-0333
Cloud 9 Shuttle/Super Shuttle
(800) 9-SHUTTLE (974-8885)
Coronado Livery
(619) 435-6310
EZ Ride
(800) 777-0585
Prime Time Shuttle
(800) REDVANS (733-8267)
Sea Breeze Shuttle
(619) 297-7463
Other Forms of Transportation
Please visit the link below for further alternatives to to travel to campus.
Public transportation: http://blink.ucsd.edu/facilities/transportation/commuting/public.html
When & Where

Revelle College: Meteor Residence Hall - Parking Lot 103
1000 Scholars Drive South
La Jolla, CA 92093


Sunday, August 3, 2014 from 4:00 PM to 6:00 PM (PDT)
Add to my calendar
Organizer
NAPCA's mission is to "close the college and career aspirations – attainment gap" by equipping students and parents from all backgrounds and communities across the globe with the knowledge, skills, relevant experiences, and resources needed to define their life's purpose/career path, break through their barriers, and prepare to enroll and complete some form of postsecondary education, specifically to be prepared to enter high skilled careers or trades.
College and Career Aspirations – Attainment Gap: The distance between a student's stated college and career aspirations and the realization of completing some form of postsecondary education, specifically to be prepared to enter high skilled careers or trades.
NAPCA Summer Academy at UC San Diego: Move-In/Check-In Day