Description

Disruptive technologies are fast transforming the business world and innovation is accelerating faster than ever before. How do you make sense of the complex technological terrain to reimagine business?
Businesses must stay ahead of the disruption curve by embracing digitalisation, agility and innovation. Leaders must future-ready themselves to excel in a connected and complex world where technological advancements drive changes on a global scale.
As a young and research-intensive university on the pulse of the latest digital developments, Nanyang Technological University is ranked 11th globally and placed 1st among the world's best young universities.
Join us at the Postgraduate Fair to learn how Nanyang Business School can help you stay ahead of the game as leaders in the business world of tomorrow.
Programmes featured:
MBA Programmes
• Nanyang MBA
• Nanyang Professional MBA (part-time)
• Nanyang Fellows MBA
• Nanyang EMBA
• Nanyang EMBA (Chinese)
Specialised Masters Programmes
• MSc Accountancy
• MSc Financial Engineering
• NTU-PKU Double Masters (English & Chinese)
• MSc Finance (English & Chinese)
• MSc Asset & Wealth Management
• MSc Business Analytics
• MSc Marketing & Consumer Insights
Nanyang Business School Postgraduate Fair Agenda:

*The information above is subject to change
Our Discussion Panel: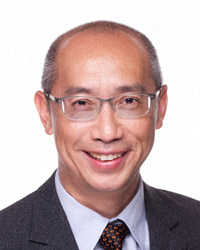 Moderator: Assoc Prof Sia Siew Kien
Associate Dean, Graduate Studies
Nanyang Business School

Assoc Prof Sia Siew Kien is an Associate Professor with the Division of IT and Operation Management at the Nanyang Business School. He is also the Deputy Director for the Asian Business Case Centre - a research centre dedicated to understanding the emerging dynamics and the industry best practices in the Asian context. He has published in numerous international journals like Communications of the ACM where his paper was noted as a top 1% citation in the IS field. Awarded with the Stafford Beer Medal for the best 2007 journal paper in the European Journal of Information Systems, Assoc Prof Sia has 20 years of research and consulting experience in both private and public-sector organizations such as the Inland Revenue Authority of Singapore, SIA, OCBC, DBS, P&G, Siemens.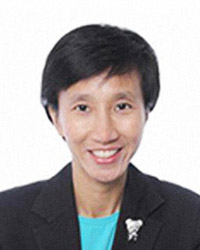 Panelist: Janet Young
Managing Director & Head (Group Channels & Digitalisation), UOB
Nanyang MBA (Accountancy) Class of 1995
Janet Young is a member of the senior leadership team under UOB Group CEO, leading delivery channels and digitalisation initiatives. Working with internal Business and Technology partners, FinTech and ecosystem players externally, she champions collaborative business models to drive better outcomes for the bank and its customers in the digital age. Wih more than 25 years of banking and treasury experience with Bank of America, HSBC and Philips Electronics, she serves as a board member of InnoVen, FinLab, Accuron Technologies and Future Economy Council (Modern Services Sub-committee).​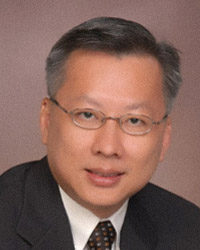 Panelist: Tan Kim Leng
Managing Director, KDI Asia Pte Ltd
Nanyang MBA (E-Commerce) Class of 2004

With almost three decades of consulting and training experience, Tan Kim Leng is a highly sought after trainer and advisor. He consulted widely for organisations such as Ministry of Manpower, Ministry of Law, Ministry of Education, Ministry of Home Affairs, Singapore Police Force, Immigration and Checkpoint Authority, Infocomm Development Authority of Singapore, Inland Revenue Authority of Singapore. In the financial sector, he has worked extensively to drive transformation initiatives with United Overseas Bank, Singapore Exchange, Asian Fund Services, and the State Bank of Vietnam. He has also been engaged by several international organisations such as the World Bank, United Nations Development Programme (UNDP), Asian Development Bank (ADB), and Asian Productivity Organisation (APO).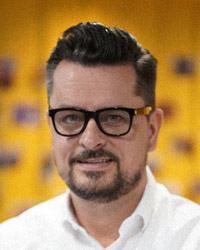 Panelist: Oliver Plogmann
Managing Director, Accenture Aviation & Seabury Consulting, AAPAC
Nanyang EMBA (Aviation Track) Class of 2015

Oliver Plogmann is leading the Accenture Aviation Practice across growth regions such as the Middle East, Africa and the Asia Pacific. Before Accenture, Oliver was the Head of the Air Travel & Transport business in APAC at ThoughtWorks where he was involved in advisory, organizational transformation and agile-enablement including legacy tech replacement, re-platforming, and co-creation of new disruptive IT solutions. He has also served SITA and the Lufthansa Aviation Group with over 25 years of experience in IT and the air transport domain. He holds an Executive MBA from the Nanyang Business School in Singapore among other certificates from Berkeley Haas and IATA.
If you are unable to attend the event but would like to know more, please email us.
Contact Details:
June Lee; junelws@ntu.edu.sg; +65 6908 3469