Description
"Should I take an MBA or a Specialised Master's degree?"
"Am I more suited for a full-time or part-time programme?"
"How can I prepare for GMAT?"
If you are thinking of pursuing a Master's degree, have your burning questions answered when you attend our NTU Nanyang Business School Postgraduate Fair 2018.
Consistently ranked among the world's top-tier business schools, NBS offers seven postgraduate programmes – four MBAs and three MSc programmes in Accountancy, Financial Engineering and Marketing & Consumer Insight – highly regarded for their rigour and relevance as well as a unique blend of broad business perspectives coupled with experiential learning.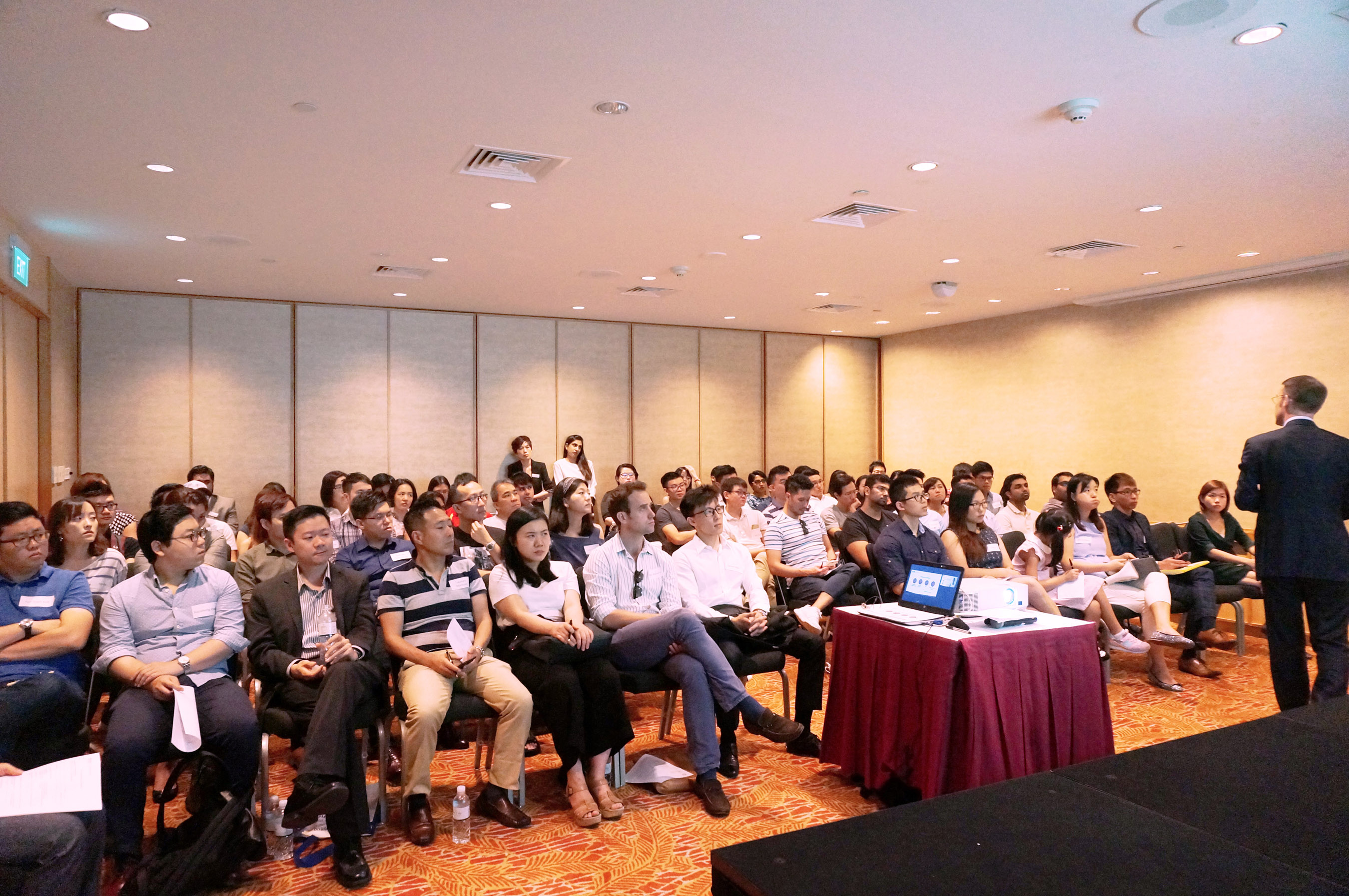 Asia + Tech: How to be a Winner in Industry 4.0
The job market is changing.
It is predicted that 40% of routine jobs today will be gone one to two decades from now. At the heart of this change is what many policymakers around the world refer to as the Fourth Industrial Revolution, or Industry 4.0 on a global scale.
NTU has emerged among top research leaders in Asia shaping this change in key areas:
Internet of Things

Autonomous Systems

Personalised Medicine

Environmental Sustainability
With the global economy now being driven by technology and digitalization, what does it mean to "future-proof" your career?
Register today to join us at our annual NTU Nanyang Business School Postgraduate Fair, where our discussion panel delve into the digital revolution and how future business leaders should be equipped to remain relevant and ready for Industry 4.0.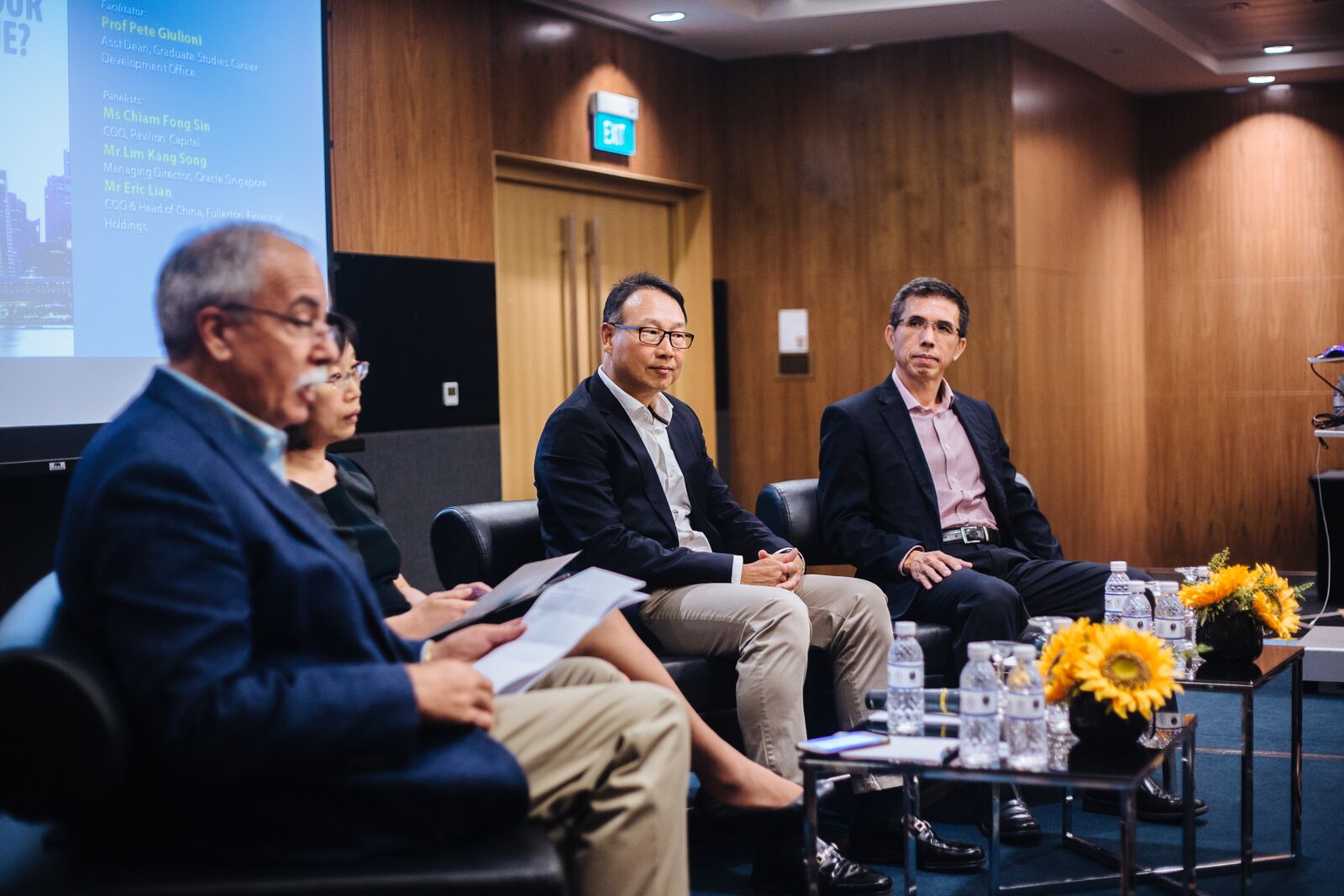 Find out more from our Information Sessions
Understand more about each programme through the individual information sessions where you can get your burning questions answered.
Get insider tips on our admissions process and stand out in your application
Attend our first ever MBAs Admissions workshop to learn our admissions' best practices and discover the key criteria we look at when reviewing applications.
Network with the leaders of today and tomorrow
Get connected with our distinguished panel, the top industry professionals who will lead us in discussing what it means to "future-proof" your career in the digital age.
Our Discussion Panel: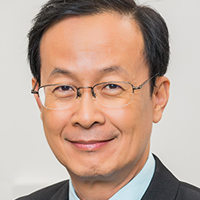 Associate Professor Tan Joo Seng
Division of Strategy, Management and Organisation
Nanyang Business School

Assoc Prof Tan Joo Seng is one of the world's leading practitioners in cultural intelligence as he was among the first to develop and conduct corporate training programmes based on cultural intelligence. His expertise in cultural intelligence, cross-cultural leadership, cross-cultural communication, and negotiation is sought after by leading global companies and has also worked with Fortune 500 clients on diverse projects. He has won several teaching awards over the years and has authored and co-authored seven books and his research has been published by the world's leading publishers.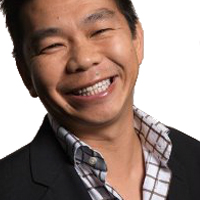 Alvin Ng
General Manager of GE Digital
Alvin Ng has over 15 years of experience in sales management, business, and market development, and has held a series of global leadership roles. Before joining GE Digital, he was the Regional Vice President, Banking Products & Solutions, for Wincor Nixdorf. Leading the Software Business unit for Asia Pacific & Japan and have the overall P&L responsibility of US$100m for sales, consulting and professional services.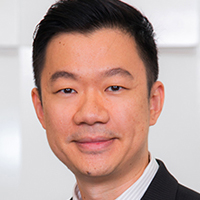 Associate Professor Goh Kim Huat
Academic Director of Nanyang MBA Programme
Division of Information Technology and Operations Management
Nanyang Business School
Assoc Prof Goh Kim Huat has worked with various organizations in research and business analytics related projects such as Khoo Teck Puat Hospital, Ng Teng Fong General Hospital, Funding Societies, Rockwell Automation, and Telenor Norway. He was also formerly the Senior Editor for Electronic Commerce Research Applications journal and was awarded the Research Excellence Award by NBS in 2013.
Ms Bianca Saori Kawanami Stringuini
Founder and Managing Director for Bianca Stringuini, Talent & Inclusion, Training & Consulting

Before her current role as founder and managing director for Bianca Stringuini, Bianca was the Head of Diversity and Inclusion for JP Morgan Chase, AIG and American Express in Asia Pacific and was also a Senior Consultant at Mercer. She has also spoken as a talent and diversity leader in multiple international conferences and forums including the UN CSW Global Conference on Empowering Women Financially and D&I Asia Conference in Hong Kong.
NTU Nanyang Business School Postgraduate Fair 2018 Agenda: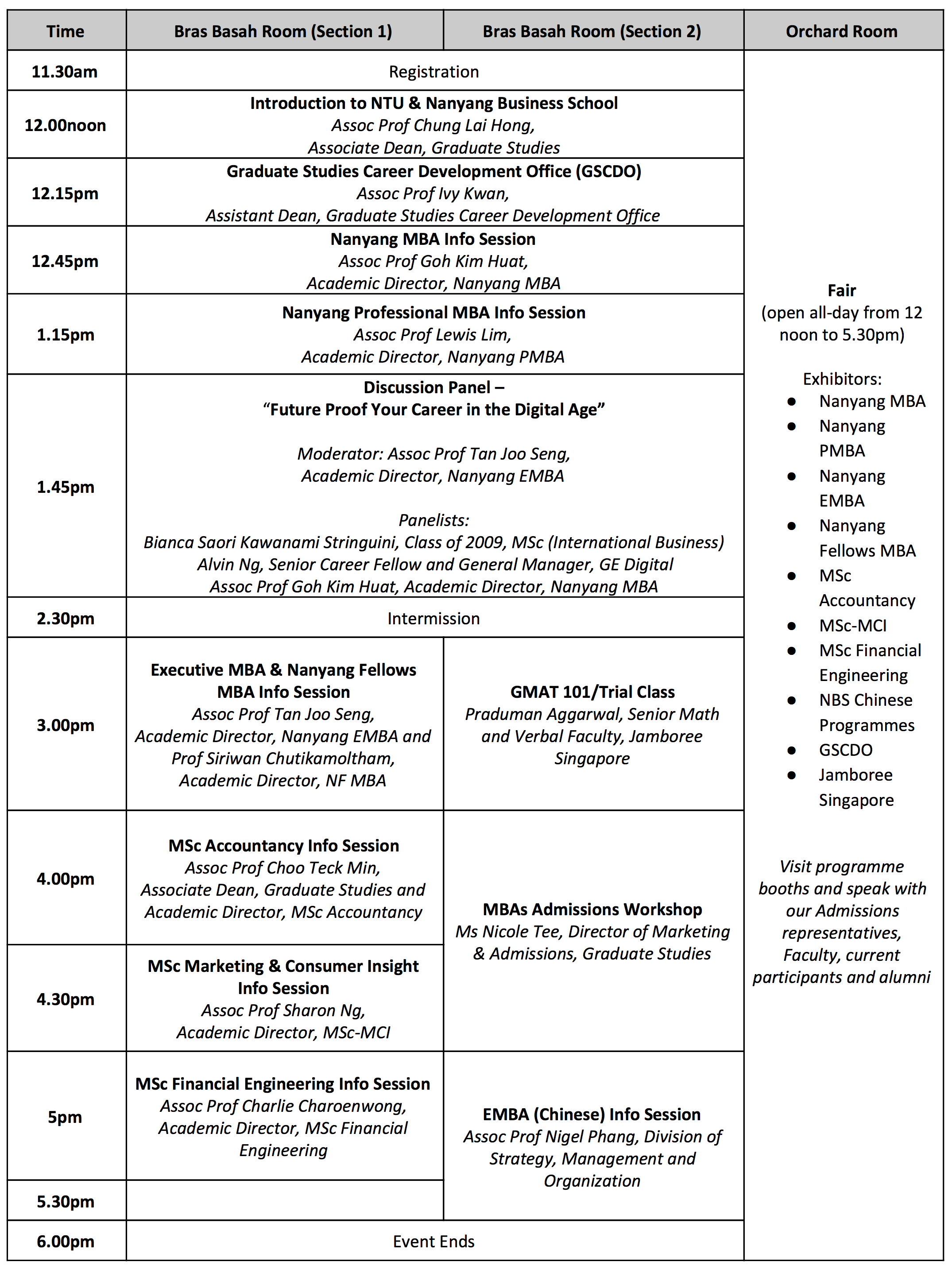 If you are unable to attend the event but would like to know more, please email us.
Contact Details:
June Lee; junelws@ntu.edu.sg; +65 6908 3469
Faezah Alias; faezah_alias@ntu.edu.sg; +65 6790 4233