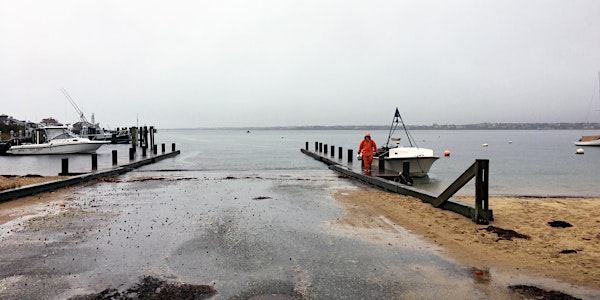 Nantucket Coastal Resilience Plan Open House #2
Sea levels are rising. Join us to learn more about what that means for you and weigh in on how we'll build resilience across the island.
About this event
The Nantucket Coastal Resilience Plan is moving into the next phase of development and we need your feedback to develop solutions that address flooding and erosion today and in the future. Join us for an update on project progress, overview of how your favorite places will be affected by coastal hazards, and to participate in an interactive session to help shape the Coastal Resilience Plan for the island.
Please click here to take our pre-Open House Survey! This multiple-choice survey will take less than 10 minutes to complete and is an important step in shaping Nantucket's resilience process. The information collected in this survey will inform the recommended resilience strategies presented during the Open House.
Zoom link will be distributed prior to day of the event.
El Plan de Resiliencia Costera de Nantucket está pasando a la siguiente fase de desarrollo y necesitamos sus comentarios para desarrollar soluciones que aborden las inundaciones y la erosión hoy y en el futuro. Únase a nosotros para obtener una actualización sobre el progreso del proyecto, una descripción general de cómo sus lugares favoritos se verán afectados por los peligros costeros y para participar en una sesión interactiva para ayudar a dar forma al Plan de Resiliencia Costera para la isla.
¡Haga clic aquí para realizar nuestra encuesta previa a la jornada de puertas abiertas! Esta encuesta de opción múltiple tardará menos de 10 minutos en completarse y es un paso importante en la configuración del proceso de resiliencia de Nantucket. La información recopilada en esta encuesta informará las estrategias de resiliencia recomendadas presentadas durante la jornada de puertas abiertas.
El enlace de Zoom se distribuirá antes del día del evento.