Nanotechnology Open House at Oakton

Multiple Dates
Event Details
Looking for the fast track to a rewarding science career? Join Oakton Community College for two free Open Houses on Thursday, December 5, 2013 and Thursday, January 16, 2014 highlighting nanotechnology - one of the most rapidly growing career fields. On the cutting edge of science, nanotechnology plays a critical role in biology, chemistry, engineering, medicine, and physics – from building microprocessors and delivering anti-cancer drugs efficiently to making clothes more stain resistant and improving sunscreen absorption.
By 2015, the field will need six million workers and 2.5 million support personnel, with salaries ranging from $30,000 to $95,000 (depending on the level of education). 
Attend either open house from 6-7:30 p.m. in Skokie's Illinois Science + Technology Park (IS+TP) Conference Center at 8045 Lamon Avenue.  Connect with representatives of local nanotech companies, discuss Oakton's nanotech curriculum with faculty and alumni, and tour the laboratory. Refreshments will be served.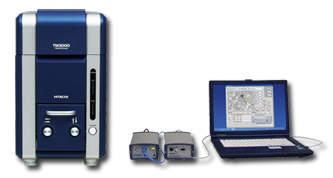 This spring term, Oakton will offer the four-credit courses Fundamentals of Nanotechnology I – PHY 140 050 [CRN 11791] in addition to Fundamentals of Nanotechnology II - PHY 141 050 [CRN 12017]. Gain hands-on experience in a nanotechnology lab, and work with atomic and electron microscopes, nano analysis tools, and fluorescent scopes that enhance 3-D imaging. And, once you complete the course, apply for internship opportunities offered by science and technology companies housed at the IS+TP.

Open house parking is available at 4835 Searle Parkway (see map link, above).  Registration is encouraged but walk-ins are welcome. PHY 140 begins on January 21 and meets on Tuesdays (at Oakton's Skokie campus) and Thursdays (at IS+TP) from 6 - 8:50 p.m. while PHY 141 begins on January 22 meets on Mondays (at Oakton's Skokie campus) and Wednesdays (at IS+TP) from 6 – 8:50 p.m. Only 25 students can enroll, so register today at www.oakton.edu.
For questions on either the Open House or the course, contact Robert Sompolski, dean of mathematics and technologies, at 847-635-1975 or somplski@oakton.edu.
Where

Conference Center of the Illinois Science and Technology Park
8045 Lamon Avenue
Skokie, IL 60077


Multiple Dates
Add to my calendar