| | |
| --- | --- |
| Nanotechnology Equipment Workshops at Oakton | |
Event Details
Looking for the fast track to enhance your career? Join Oakton Community College for free Nanotechnology Equipment Workshops on Wednesday, July 13 or Wednesday, July 20 for full-day events or Wednesday, August August 10 or Wednesday August 17 for half-day events highlighting nanotechnology - one of the most rapidly growing career fields. On the cutting edge of science, nanotechnology plays a critical role in biology, chemistry, engineering, medicine, and physics – from building microprocessors and delivering anti-cancer drugs efficiently to making clothes more stain resistant and improving sunscreen absorption. 
These workshops are offered by the Nanotechnology Education, Employment and Economic Development Initiative (NE3I).  Partners in this initiative include
Oakton Community College,

the North Suburban Educational Region for Vocational Education (NSERVE),

the Village of Skokie,

the Illinois Science + Technology Park (IS+TP)

and the Illinois Science and Technology Coalition (ISTC).
The Goals of the NE3I are to 1) prepare for emerging job markets for nano-technicians in northeastern Illinois, 2) accelerate the manner in which grades 11-14 enter the nanotechnology & nanoscience fields and 3) promote collaboration between Oakton Community College, the IS+TP, NSERVE, ISTC and the Village of Skokie.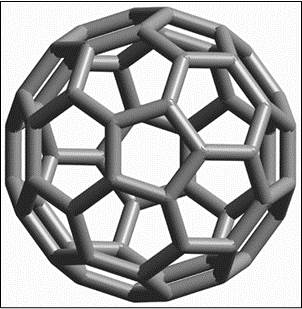 NE3I has developed a series of workshops targeted at the Chicago region's industrial & academic communities, providing introductory training in the potential application of nanoscience in manufacturing, pharmaceuticals, agriculture, and industrial research and development. NE3I seeks to expand knowledge and promote interest in nanotechnology among the widespread industrial community surrounding Skokie. In collaboration with our industrial and academic partners, Oakton has been offering a series of workshops that are freely available to the participants.
These workshops provide participants with hands-on lessons on the various tools and enable them to understand how nanotechnology might be incorporated into their research and production processes.  Attend any of these workshops in Skokie's Illinois Science + Technology Park (IS+TP).   Workshop participant parking is available at  4835 Searle Parkway.  Due to limited classroom and laboratory space, registration for theses events is required.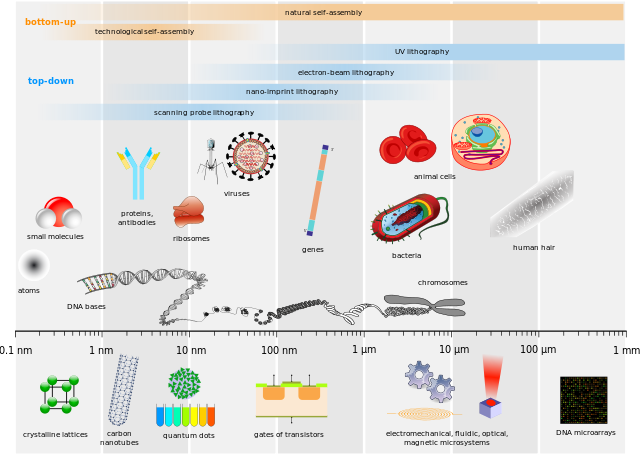 Oakton's nanotechnology laboratory contains the following equipment.
Remotely accessible instruments
Nanosurf EasyScan 2 Flex AFMs

Nanosurf EasyScan 2 STM

Hitachi TM3000 Tabletop SEMs

Bruker Dektak XT Stylus Profiler
On site equipment available
Agilient Cary 60 UV-Vis Spectrometer

Bruker Alpha FT-IR Spectrometer

Variable angle Stokes Ellipsometer

izon qNano analysis packages

Zeiss A1 Floresence Microscopes

Innovations SSP-354 Carbon Nanotube Synthesis device

NLP 2000 Dip Pen Nanolithographic tool
The main instruments that workshop participants will learn to use are the scanning electron microscope (SEM), the atomic force microscope (AFM), the fluorescence microscope, the qNano nanoparticle characterization system. We will demonstrate how to connect to these instruments using remote access. Other instruments which will be introduced are the UV-Vis spectrometer, the fourier transform infrared (FTIR) spectrometer, the stylus profilometer, the ellipsometer, and the dip-pen nanolithography platform. Participants will work with nanomaterials such as gold and silver nanoparticles as well as explore the nanoscale structure of everyday objects. The purpose of these workshops is to train educators in the tools of nanoscience and stimulate them to create nanoscience project for their students.

 FAQs 
What are the facets of Oakton's nanotechnology program?
for Educators:
• Oakton Remote Access to Nanotechnology for Educators (ORANGE) workshop series
• Professional development
• Graduate school credit through Aurora University
for Students:
• Nanotechnology certificate program with evening and hybrid classes
• Paid nanotechnology internship opportunity
• Open to high school, college/university, and continuing education students
for Industry:
• Hiring of our highly-trained nanotechnology program graduates
• Access to our lab instruments for research and development
Who should attend the Equipment Workshops?

Anyone who is interested in the knowledge and skills of nanotechnology should attend, especially those interested in augmenting their career with college classes in nanotechnology. Educators in a science field who are looking for professional development opportunities are also encouraged to attend. In addition, representatives from industry are invited to come see our lab's capabilities and get an idea of what our students (potential interns) are learning.
How is are the open house events and the equipment workshops different?

The open house events consist of informative presentations and a lab tour with demonstrations. The equipment workshops are basically in-depth versions of the open house and participants receive a hands-on preview of our program through lab activities. Both events are aimed at giving participants a chance to explore our program before enrolling.
Why are we offering the equipment workshops?

We want people to know about the unique opportunities available in our program. We want them to get excited about nanotechnology and to understand how our program could enhance their career or help them start a new one.
Why should someone attend one of the equipment workshops?

This is an awesome event that introduces you to instruments such as scanning electron microscopy, energy dispersive microscopy, atomic force microscopy, and others. Participants may also have opportunities to synthesis nanoparticles and work with thin film technology currently used to make modern microelectronics. The event is a preview of what you can learn in our nanotechnology program. In fact, the experience gained from the equipment workshops on their own would be hard to find in a program that is open to the public, free, and at the community college level.
What is the next step after the equipment workshop?

For students, we encourage them to enroll in the one of the courses that lead to 31 credit hour nanotechnology certificate. The nanotechnology certificate program includes two fundamentals of nanotechnology courses (PHY140 and 141), a nanotechnology projects-based course (PHY142), a nanotechnology internship-based course (PHY 143), as well as a few other general science courses such as biology (BIO 121), chemistry (CHM 121), physics (PHY101), and mathematics (MAT 131).
What are the transport/parking options getting to the event?
Transportation details to the Illinois Science + Technology Park are available at this link.  The IS+TP maintains a parking garage at 4835 Searle Ave, Skokie, IL.
Where can I contact the organizer with any questions?
For information, please contact Ken D'quila at the following address.
Kenneth D'Aquila
Oakton Community College – Division 1
1600 E. Golf Road
Des Plaines, IL 60016
847-635-1684
kdaquila@oakton.edu

Do I have to bring my printed ticket to the event?
Please bring your printed ticket on the first day of your workshop.   This will enable staff to scan the document as evidence of your attendance.  
This event is made possible by a grant from the Searle Funds at the Chicago Community Trust.
www.cct.org
When & Where

Illinois Science + Technology Park
8045 Lamon Avenue
Skokie, IL 60077