Nanostructured optical materials for extreme waveform control

Tuesday, February 20, 2018 from 11:30 AM to 1:00 PM (PST)
Event Details
San Francisco Bay Area IEEE Nanotechnology Council
           2017 & 2014 Nanotechnology Council Outstanding Chapter (world-wide)                 2016 & 2014 IEEE Outstanding Chapter (USA)    
http://sites.ieee.org/sfbanano
April 26 - Save the Date ! A full day event.
International Invitational Symposium: Nanomaterials & Nanocomposites: Processing, Synthesis & Applications
Notable speakers from around the world !                (more information below)*
March 20; Dr. Brian Yu, Quake Lab Stanford;    https://mar18nano.eventbrite.com
Tuesday, February 20, 2018
11:30: Networking, Pizza & Drinks; 
Noon -- 1pm: Seminar 
Please register on Eventbrite before 5 PM on February 19, 2018  
Walk-In attendance is welcomed but discouraged 
Please assist us in our event planning!*   
    If you decide not to attend...  - please cancel reservations by 5 PM on February 19, 2018 **
Job Seeker Assistance at this event            (scroll down)
 New Location !!
 New Location !!
Location:
Plug and Play Tech Center's Auditorium;
440 N. Wolfe Road, Sunnyvale
Nanostructured optical materials for extreme waveform control
SPEAKER:
Professor Jonathan Fan
Department of Electrical Engineering
Stanford University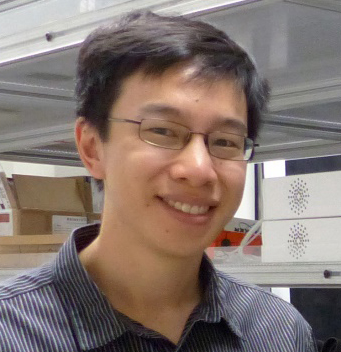 SPEAKER BIOGRAPHY:
    Jonathan Fan is an Assistant Professor in the Department of Electrical Engineering at Stanford University, where he is researching new design methodologies and materials approaches to nanophotonic systems. 
    He received his bachelor's degree with highest honors from Princeton University and his doctorate from Harvard University, where he worked with Federico Capasso. 
    He is the recipient of the Air Force Young Investigator Award, Sloan Foundation Fellowship in Physics, Packard Foundation Fellowship, and the Presidential Early Career Award for Scientists and Engineers, which is the highest honor bestowed by the United States government on outstanding scientists and engineers in the early stages of their research careers.
ABSTRACT:
    In this talk, I will discuss a new class of optical materials, termed metamaterials, that are the basis for ultra-compact optical devices, ranging from gratings to lenses.  These artificially structured materials consist of ensembles of metal and dielectric nanostructures, and have wavefront responses that can be precisely tuned based on the precise geometric configuration of these nanostructures. 
    I will discuss the general principles behind the design of metamaterials and introduce a new class of ultra-high efficiency metamaterials that are designed using topology optimization.  These devices utilize qualitatively new types of light-matter interactions based on strong near-field interactions between the nanostructures, and they enable new diffractive optics phenomena compared to the current state-of-the-art. 
    To demonstrate the power and versatility of our design approach, I will present devices that can efficiently deflect light to extreme angles, exhibit anomalous refraction, and multiplex different beam steering functions for differing wavelengths.  I will also discuss and demonstrate how these concepts can generalize to ultra-high efficiency, large numerical aperture metalenses. 
    We envision that high performance computational design and big data approaches will be essential to defining and designing the next generation of nano-based optical devices.
    If you have questions or problems with your registration, please contact LincolnBourne@gmail.com
Job Seeker Assistance at this event:
 In response to recent new layoffs, and continuing concerns for people seeking employment,
 SFBA Nano is offering assistance to job seekers.
 1.  A table with CVs/resumes available for people to pick up, and
 2.  An "Announcement Slide" which will be projected during the initial networking session
Job Seekers:
 1. Bring copies of your resume for distribution & display on the resume table.
 2. Send a one-line description of yourself, to be displayed on the "Announcement Slide" (described above in item 1).
     Example, "Dr. Non Sequitur, over 35 yrs experience in Circular Arguments; seeking Marketing position"  
 Send your one-line description by February 18 to:
Please feel free to forward this invitation to any of your own colleagues who may be seeking jobs.  
* Please help us manage our event planning.  When we have many walk-in attendees, it is difficult for us to order the proper amount of food for lunch. 
** Tickets cancelled by 5 PM on January 15 will have payments refunded
April 26 - Save the Date ! A full day event.
Notable speakers from around the world !  
International Invitational Symposium: Nanomaterials & Nanocomposites: Processing, Synthesis & Applications
Program to-Date includes:
Dr. Lavinia Balan; CNRS Senior Researcher; Institute of Materials Science of Mulhouse (IS2M), CNRS; France
 Prof. Xiaosheng Fang; Professor ; Department of Materials Science; Fudan University, Shanghai; China
  -- [ZnO Micro/Nanostuctures Based Ultraviolet Photodetectors]
 Prof. Klara Hernadi; Department of Applied and Environmental Chemistry; University of Szeged; Hungary
  -- [Fabrication of Hollow Nanostructures: CNT Forests and Spherical Semiconductors]
 Dr. Parvaneh Mokarian; Senior Research Fellow; SFI Advanced Materials and BioEngineering Research Centre (AMBER); Trinity College, Dublin, Ireland
 Prof. Yukiko Yasukawa; Associate Professor; Faculty of Engineering; Chiba Institute of Technology; Japan
  -- [Manipulation of Magnetism through Metal Nanoparticles for Functional Magnetic Thin Films] 
Attendee List
Sort by:

Date

|

First Name

|

Last Name
When & Where

Plug and Play Tech Center
440 N Wolfe Rd
Sunnyvale, CA 94085


Tuesday, February 20, 2018 from 11:30 AM to 1:00 PM (PST)
Add to my calendar