Description
Nanode is an arduino-clone with ethernet onboard and an amazing price tag. Connected microcontrollers were never so affordable and easy to use!
Build your own Arduino clone, then program it to send your blood alcohol level to your smartphone (We can test this at the Makerplatz Afterparty)
The possibilities offered by Nanode are unlimited: you can connect sensors to the internet (pachube for example), you can remote control servos, motors, lights, robots via internet, etc)
Programming Nanode is as easy as programming an Arduino (IDE compatible) and arduino shields are also compatible.
We will get together on Friday September 30th from 15:00 to 19:00 and on Saturday October 1st from 10:00 to 14:00 at Planet Modulor on the Makerplatz, with soldering irons and crazy ideas to transform something like this: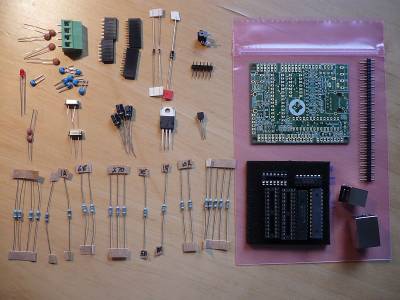 into this: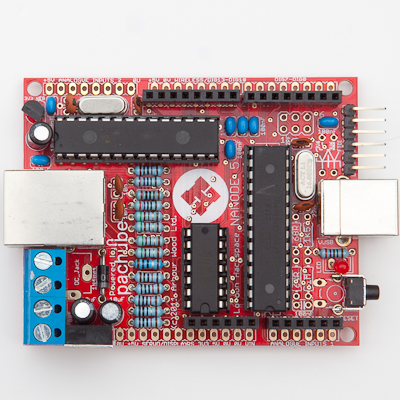 You shouldn't be afraid of the electronics, they dont eat you, they dont even bite :) And there will be many people who can help you with soldering and programming your nanode.
Nanode kits will be available for the incredible price of 24,50 EUR for take-away kits and 27 EUR if you want to join us and solder it on the spot. (As a compairison an arduino UNO + Ethernet shield cost 59 EUR).
Soldering irons and soldering supplies will be available, but it would be great if you could bring some of these things:
-soldering iron
-FTDI cable
-your laptop with Arduino IDE 022 installed
-any arduino shield you want to experiment with.
Your should also bring prototyping breadboards and any LEDs, servos, you want to hook to your Nanode.
You can book yourself a nanode and a place in the workshop. First come first served!

See you there!
Workshop Moderators:
Amin Zayani

Founder of OptimaLabs, DIY energy monitoring solutions
Frank Oxener
Ruby-on-Rails programmer and co-founder of the Dutch foundation Fablab.nl

Organizer of Nanode soldering and hacking workshop