Description
Nanny Up is a series of informative 90-minute classes designed to expand the constantly growing knowledge of our nannies, lead by professionals in our industry. Stanford Park Nannies is proud to give nannies the opportunity to further develop their insight, improve their skills, and network with other professionals in their community.
As part of our ongoing commitment to raising in-home childcare standards, SPN is proud to underwrite this series.
Nannies are invited to come early to network between 1:30 pm and 2:00 pm.
OCTOBER- The Competent Child | Robin Jurs
This 2015 NNTD presenter is back by popular demand! Robin will discuss the concept of child-lead learning and advocating independence at a young age.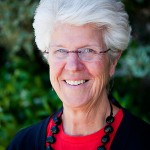 Robin Jurs has been an early childhood educator for over 35 years! She received a Master's Degree in Early Childhood Education, following her Bachelor's Degree in French. She currently serves as the director of Early Childhood Programs at Ventana School in Los Altos, a Reggio-inspired school.
Her accomplishments include founding The Duck Pond (an infant-toddler/preschool program in Berkeley), teaching in classrooms, and serving as the director of Curriculum and Professional Development. Additionally, Robin has served as president of the New England regional affiliate of NAEYC. After retiring from teaching, Robin shifted her focus to assisting individual families as a nanny.
As a mother of 2 grown children, she has been a long time advocate for children and their families. Children are an inspiration to Robin and she is a magnet to them!