Description
Nanny Up is a series of informative 90-minute classes designed to expand the constantly growing knowledge of our nannies, lead by professionals in our industry. Stanford Park Nannies is proud to give nannies the opportunity to further develop their insight, improve their skills, and network with other professionals in their community.
As part of our ongoing commitment to raising in-home childcare standards, SPN is proud to underwrite this series.
Nannies are invited to stay after the session to network between 3:30 pm and 4:00 pm.
NOVEMBER- Teaching Emotional Awareness & Resilience to Children | Hannah Morrison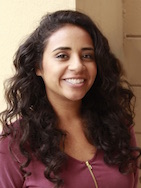 Hannah is a 2009 graduate of Biola University with a degree in Psychology. She began her career working in a high-level children's home and providing behavior therapy in homes and schools through a few nonprofit agencies. She has a passion for teaching youth and caregivers how to manage challenges around anxiety, aggression, conflict resolution, limits, and transitions. Hannah currently trains and supervises behavior therapists with the skills needed to support and transfer skills to youth and caregivers.
During this workshop, we will address strategies to help your charge understand emotions that make it difficult to cope with conflict, frustration, anger, and anxiety with triggers, limits, and transitions. We will address how to teach them the skills needed to communicate and cope; and specific resilience building skills to overcome challenges such as emotional intelligence, problem solving and planning ahead.