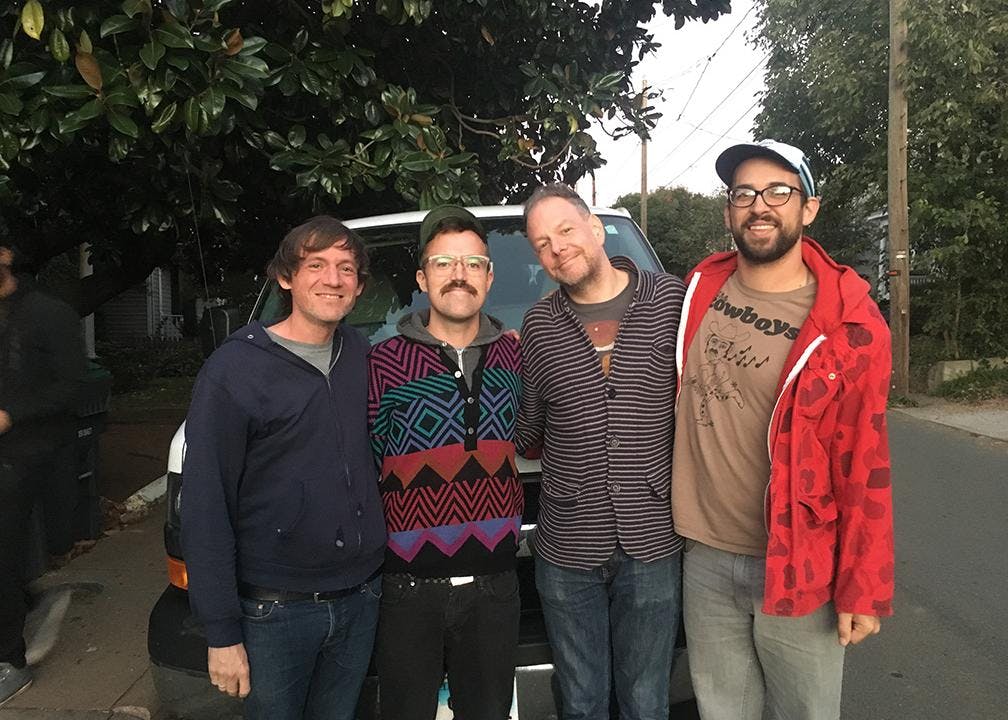 About this Event
$10 // 21+
LEE BAINS III & THE GLORY FIRES
----------
NANA GRIZOL is a queer rock band from Athens, GA. Growing from singer Theo Hilton's earlier solo music, the band played its first show in 2007 and released its first album, Love It, Love It, in 2008. The group now has three studio albums, including 2009's Ruth and 2017 release Ursa Minor. Over the last decade, the band's lyrical content has shifted to more explicitly focus on queer experiences and intersections of broad political dynamics and day-to-day life. In addition to Hilton, the band currently consists of Mate Cathcart, Jared Gandy, and Robbee Cucchiaro.
Alabama-based swamp rock band LEE BAINS III & THE GLORY FIRES return with a back pocket full o' Southern swagger and gut-punching riffs sleazy enough to clog Rod Stewart's stomach pump, as an incantation that only a Yellowhammer can truly understand is bellowed and then screamed. Hot off their latest record, 'Youth Detention,' courtesy of Don Giovanni Records, this snarling gaggle of American scoundrels keep the riffage heavy but level up on the rhetoric, touching on political issues such as race, class and good ole' justice. Feel the wrath.
IZZY TRUE simply defines their sound as "cool stuff," and we sure can't argue with that. They recently released an album called "SadBad" on Don Giovanni Records which Izzy's brother once described as "really weird" which was honestly a very rude thing to say. Come see the guitar rock band everyone is buzzing about!
Performers
Date and Time
Location
Refund Policy