Description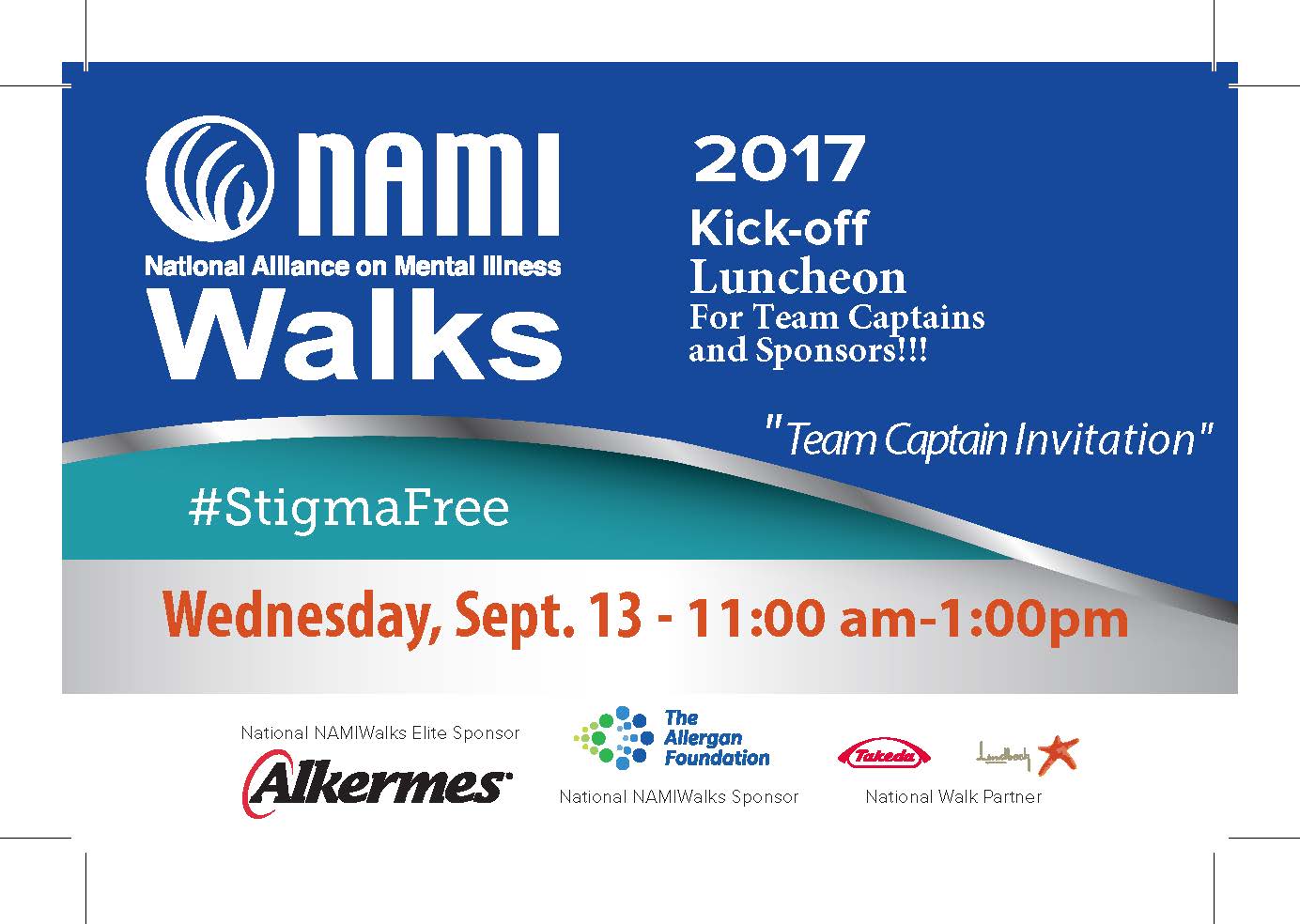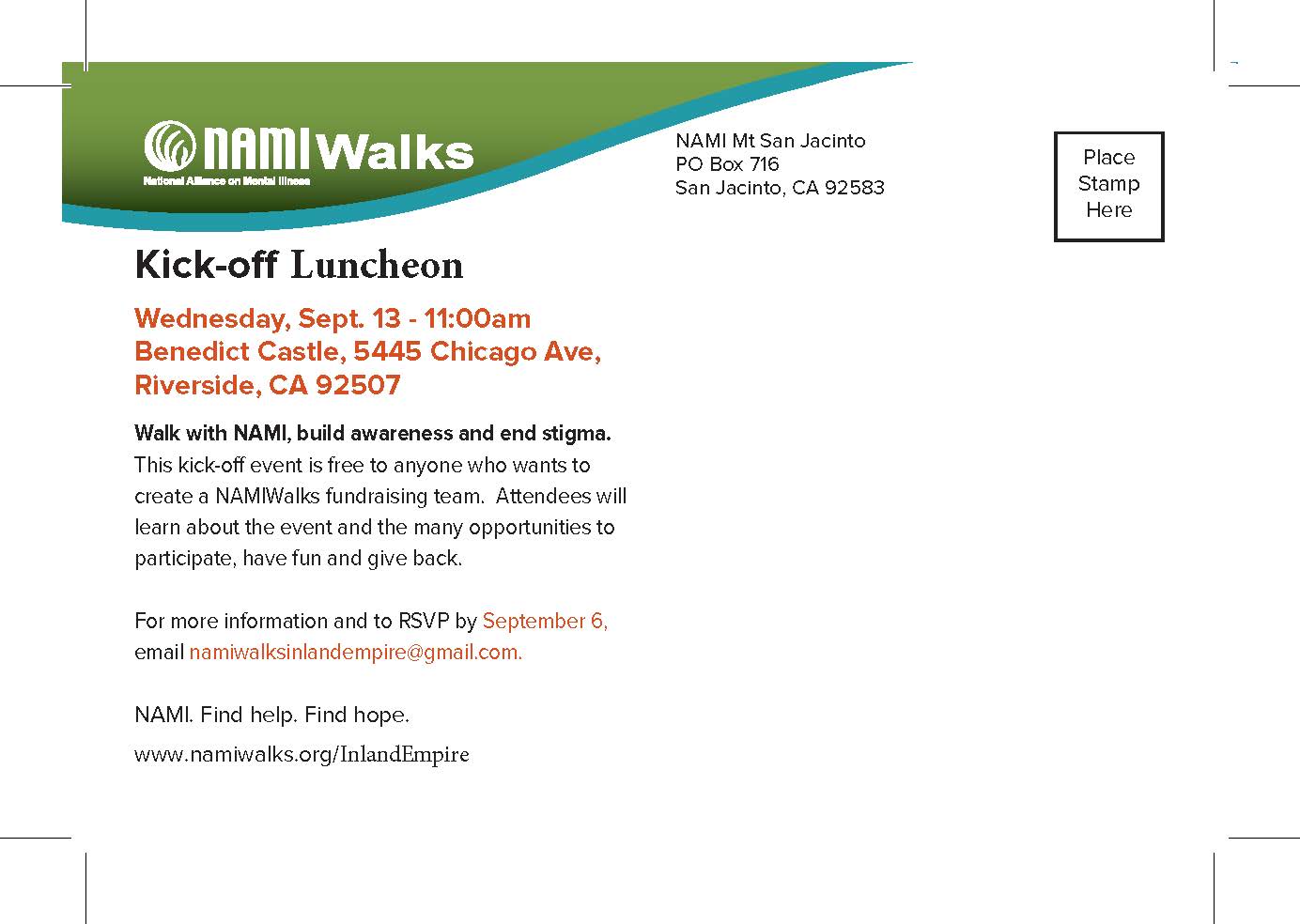 Come to the Kick Off Event- Become a team captain! Help make a difference in your community. Help NAMI to raise awareness to our legislators and representatives. Lets save Mental Health Services!
The time to advocate and get involved is NOW!!!
http://inlandempirewalk2017.eventbrite.com. pass this link on to others that may want to attend the luncheon.
This event is limited to team captains and sponsors. If you are considering being a team captain please attend. You may bring one guest. Please be mindful of this as seats are limited.