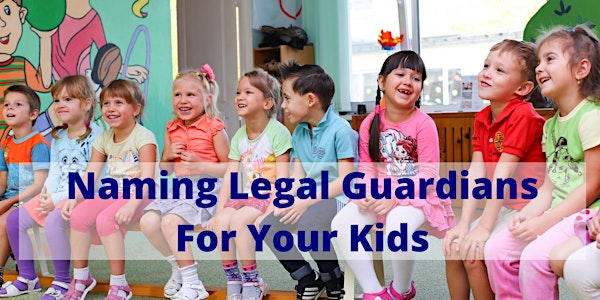 Naming Legal Guardians for Your Kids
How do you name guardians for your kids? Join attorney Megan Campbell as she shares how to name guardians for your kids in 8 easy steps.
About this event
Join me on for an eye-opening online event where you will discover the 8 simple steps to ensure your kids are raised the way you want, by the people you want, no matter what, if something happens to you.
I'll also let you in on how you can name legal guardians for your children, absolutely free.
During this online event, you will discover:
How to make sure your child's future is not left in the hands of an over-full, broken down court system and a Judge who doesn't know you or your kids.
The 8 simple steps you can take immediately to ensure the safety, well-being and care of your children no matter what, and how to make sure the authorities would never need to take your kids into child protective services.
Why these 8 simple steps aren't something you "do" once and then never look at again … and the rock bottom bare minimum you must review your plan to ensure the safety and security of your kids.
How to save your family from the expenses and delays of a long, drawn-out court process that would make life difficult for them if you were in an accident without well-considered planning in place.
How to avoid the 6 common mistakes most parents make when choosing a Guardian for their minor children.
How to make sure your well-earned money is immediately and privately available for your children's care and support.
How you can name legal guardians for your kids for FREE.