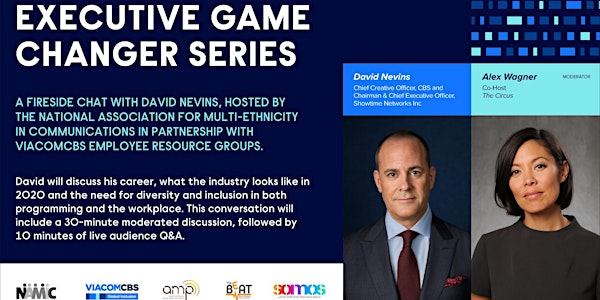 NAMIC & The Beat Presents: Content For Change Featuring David Nevins
A fireside chat with David Nevins , Chief Creative Officer, CBS Chairman and Chief Executive Officer, Showtime Networks
About this event
A fireside chat with David Nevins hosted by the National Association of Multi-Ethnicity in Communications in partnership with NAMIC SoCal, NAMIC New York and ViacomCBS Employee Resource Group's.
David will discuss his career, what the industry looks like in 2020 and the need for diversity/inclusion in both programming and the workplace. This conversation will include a 30-minute moderated discussion, followed by 10 minutes of live audience with special opening remarks by by NAMIC PCEO, Shuanise Washington..
About our Speaker:
David is passionate about creating good content, especially in new and unique ways. He always has an eye for what the consumer wants. He's by far one of the most successful and dynamic creative leaders in the business. He's extremely hard working, self-made; no one handed him anything. He's very approachable, and friendly. He's well-reasoned and researched and fights for what he's passionate about. David has always been a champion for NAMIC as he's supported the Southern California Chapter and New York Chapter. He is very hands on with impacting and advancing the company's success. As a corporate leader, he still watches cuts and reads scripts. He's very much part of the process of company's content creation and the bottom line.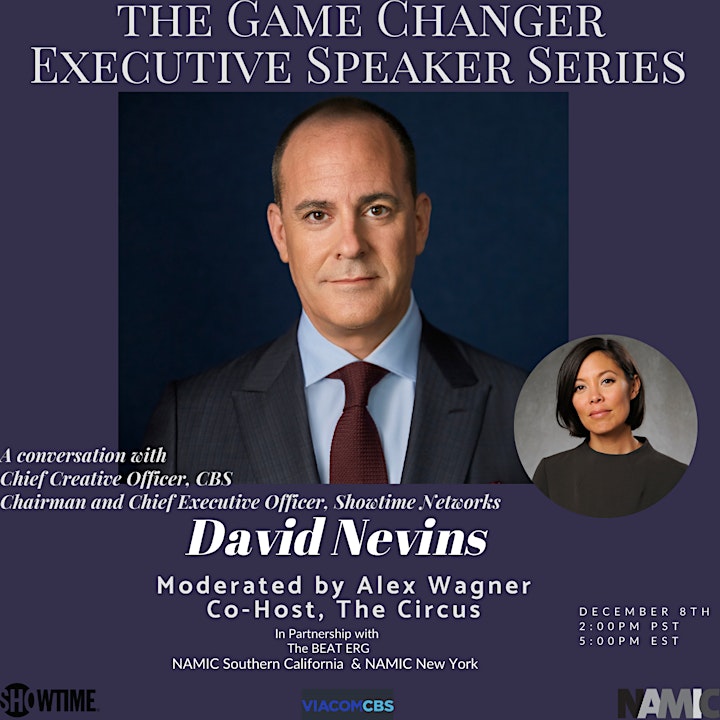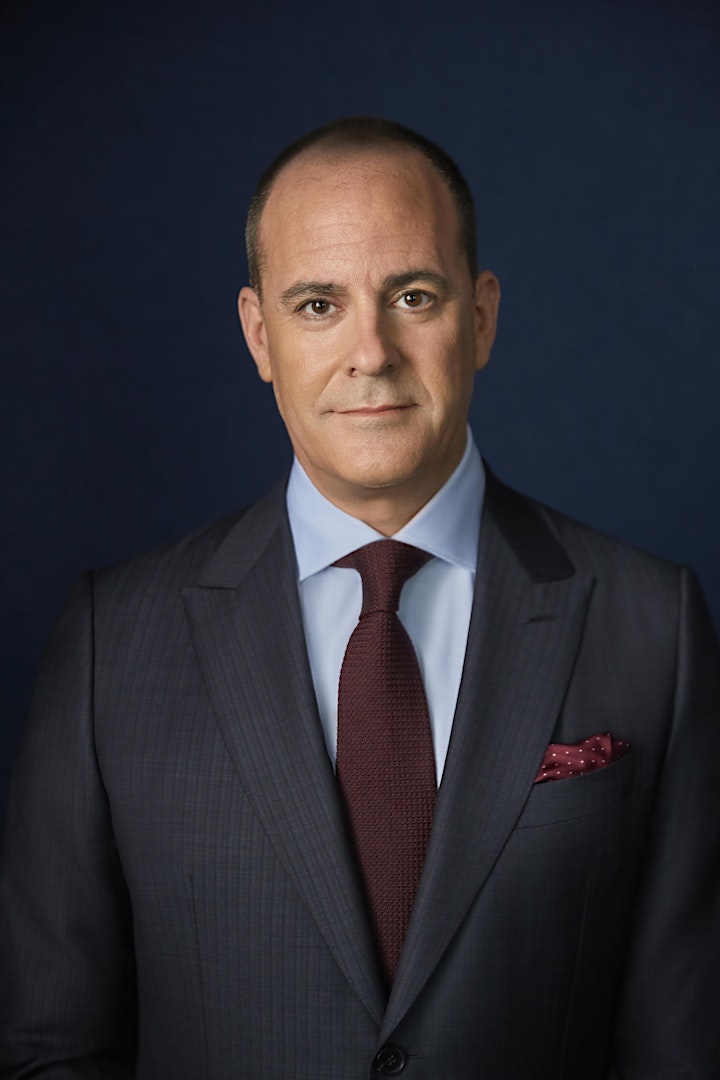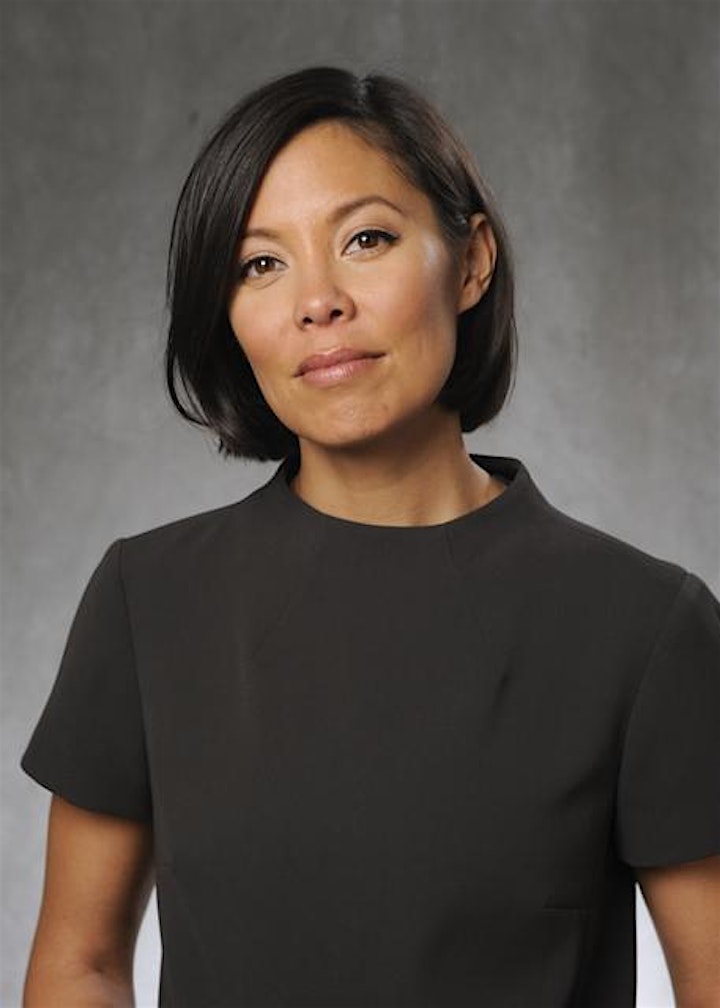 About our Moderator:
Alex Wagner is a co-host and executive producer of Showtime's "The Circus," a weekly documentary chronicling American politics. She is also a contributing writer at The Atlantic, and the author of Futureface, a critically-acclaimed memoir about identity and immigration.
Wagner is a former special correspondent with CBS News and co-host of CBS This Morning: Saturday. Prior to this, she was the host of the Emmy-nominated NOW with Alex Wagner on MSNBC. She was a reporter with the Huffington Post, where she covered innovation and the American economy, and also served as the White House Correspondent for AOL's Politics Daily.
Earlier, Wagner was the executive director of Not on Our Watch, a grant-making and advocacy non-profit created to stop mass atrocities. Before that, she spent four years as the editor-in-chief of The Fader magazine, covering music and culture around the world.