NAMI Narratives: Finding Courage in Mental Illness
Support NAMI Chattanooga and hear stories from community members impacted by mental illness
About this event
NAMI Chattanooga is hosting our first ever local fundraiser with food, hope, and door prizes.
The event is focused on stories from community members impacted by mental illness in an effort to destigmatize and promote open and honest conversation.
During this event, we are honoring our heroes, the courageous individuals who are sharing their stories about mental illness and using their struggles for good.
At NAMI Chattanooga, that is what we are all about. We imagine a world where we can all speak honestly and openly about mental health and mental illness. Join us in creating this world!
Note: Due to current COVID-19 numbers, this event has been moved to a virtual platform and the date has been changed.
Interested in sponsoring or have any questions? Please email namichattanooga@gmail.com.
Can't attend the event but want to support?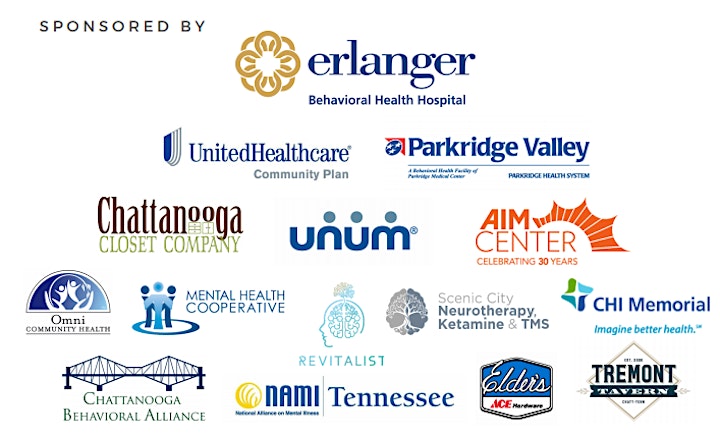 Thank you to the following individuals for their support of this event:
Emma-Gray Bennett
Bill and Barb Bowen
Rachel Gearinger
Battle and Lee Glascock
Bob and Kathy Milam
Amy Milam
Susan Miller
Rick and Debby Nelson
Doug and Sue Neuman
Todd and Laura Pierce
Nancy Williams
Anonymous donors
Organizer of NAMI Narratives: Finding Courage in Mental Illness