NAMI Minnesota's State Conference - Stronger Together

Saturday, November 16, 2013 from 9:00 AM to 5:00 PM (CST)
Who's Going

Loading your connections...
3 of your friends are going.
Share it to get more people on board!
Share

Sara Haughty
San Francisco, California

Luke Picard
London, United Kingdom

Rick Vespucio
Florence, Italy
Event Details
NAMI Minnesota State Conference
"Stronger Together"
Saturday, November 16, 2013
St. Paul RiverCentre 175 West Kellogg Boulevard
9:00 a.m. to 5:00 p.m.  - Cost: $50 members, $125 non-members
With thanks to our sponsors!
Presenting: Johnson & Johnson Health Care Systems, Inc.
Mental Health Advocate: Lilly - Mental Health Resources Inc - Sunovion - Ucare
Mental Health Supporter: Goodwill Easter Seals - Mental Health Consumer Survivor Network - Moga Law Group, LLC - PrairieCare - Vail Place
Mental Health Partner: Community Involvement Programs - Disability Specialist, Inc. - Mental Wellness Campaign for Anoka County - Minnesota Organization on Fetal Alcohol Syndrome (MOFAS) - MN Adoption Resource Network - MN ADOPT HELP Program - Northstar Problem Gambling Alliance - Northwood Children's Services - People Incorporated Mental Health Services - REM Minnesota - Rose Hill Center - School Law Center, LLC - University of St. Thomas - School of Social Work
Mental Health Friend: Family Life Mental Health Center - Guild Incorporated - LDA Minnesota - Learning Rx - Lifespan of Minnesota, Inc - MN Board of Social Work - MN State Council on Disability - Nystrom & Associates, Ltd.- SOS Dental Clinics - Volunteers of America Mental Health Clinics - Behavioral Institute for Children and Adolescents - Kenneth Moore
---
CEUs are available for professionals. Limited partial scholarships available to members - to apply, call 651-645-2948. Register online at www.namihelps.org or, if you pay by check, send to: NAMI Minnesota, 800 Transfer Rd., Suite 31, St. Paul, MN 55114, and note State Conference in the memo line. Parking is available at a ramp across the street at 150 West Kellogg Boulevard for $10-$15 all day. The RiverCentre is on a bus line. Join NAMI today
---
NAMI Minnesota's state conference includes nationally known keynote speakers and 15 workshops on a wide range of mental health topics, plus the Annual Awards Luncheon. See Conference Schedule.
Opening Keynote: Cinda and Linea Johnson, a mother and daughter team and authors of  "Perfect Chaos," will share the struggles and hope of living with bipolar disorder. The title of their presentation will be "Perfect Chaos: A Journey to Recovery and Empowerment."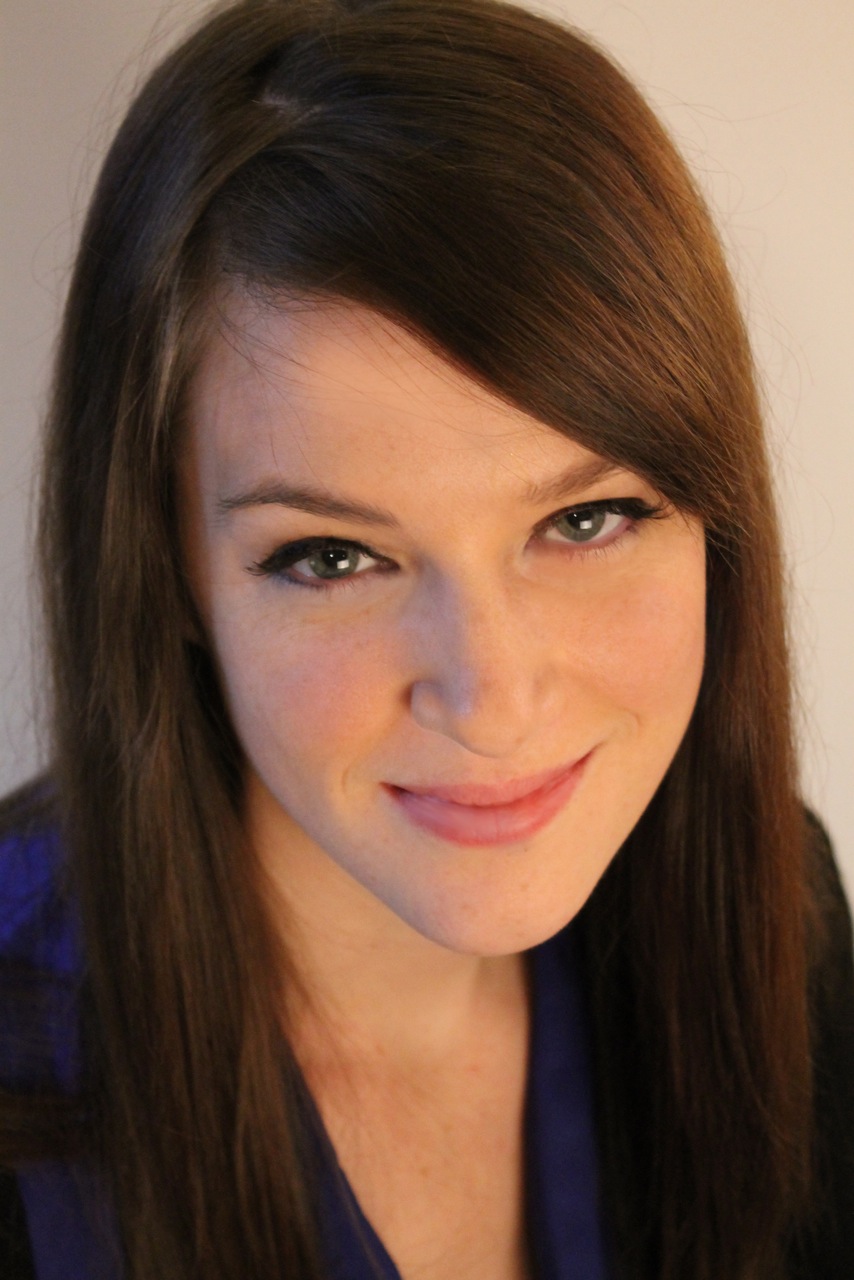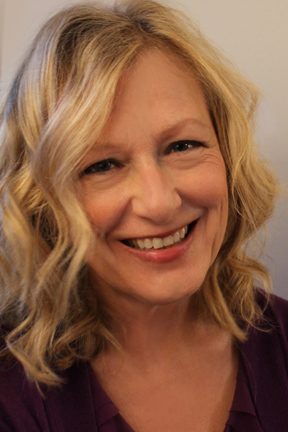 Linea Johnson is an author, film producer, national and international speaker, mental health advocate and lives with a mental illness.  Cinda Johnson is a professor and director of the special education graduate program at Seattle University and Linea's mother. Their professional lives have been informed by their personal experiences and have strengthened their commitment to assuring services and support for people living with mental illnesses, the elimination of stigma and the importance of self-determination, advocacy and empowerment. The Johnson's share their personal journey as well as resources and strategies to inspire and inform efforts to assure people with mental health conditions are receiving the best care and education possible. Their book, Perfect Chaos, A Daughter's Journey to Survive Bipolar and a Mother's Struggle to Save Her was released in May, 2012 and recently released in paperback by St. Martin's Press, NY, NY.
---
Closing Keynote: Dr. Kelvin Lim, University of Minnesota research psychiatrist and professor, will be the closing keynote speaker. His research focuses on the use brain imaging to study psychiatric disorders. The title of his talk will be "New Discoveries in Brain Research."
Dr. Lim is a Professor in the Dept. of Psychiatry at the University of Minnesota. He received a B.A. in Human Biology, an M.D. from Johns Hopkins University, and he completed his internship and residency in psychiatry at Stanford University. Following a neuroimaging fellowship at Stanford he joined the faculty at Stanford as an Assistant Professor in the Dept. of Psychiatry and Behavioral Sciences. He became a research psychiatrist at the Nathan Kline Institute for Psychiatric Research, Center for Advanced Brain Imaging, in Orangeburg, NY, where he also held an appointment as an Associate Professor in the New York University School of Medicine Department of Psychiatry.

---
Session 1 Workshops
Moving Toward Independence for Teens and Young Adults
Transitioning from childhood to adulthood can be difficult for all young people.  But, for those who live with a mental illness, the hurdles may seem higher.  Let's take a look at the issues that face these young people, get answers to your questions on housing and post high school education from professionals, and learn from the experiences of two young adults about the challenges of dating and relationships.
2013 Legislative Update
Learn about the progress made during the 2013 Legislative session and issues that will be before the 2014 Legislature.
Co-occurring Disorders – When Mental Illnesses and Addictions are Both Present
A national expert will discuss the complexities of co-occurring disorders.  What happens when both mental illnesses and addictions are present?
Smoking Cessation
People living with a mental illness have a very high rate of smoking according to The Journal of the American Medical Association.  In fact, the journal has stated that people living with mental illnesses are about twice as likely to smoke as others.  The good news is that their rate of success with quitting is high also.  NAMI Minnesota is proud to be launching a smoking cessation program this year and will discuss these efforts along with the efforts of others in our state who believe that it is vitally important to have access to the tools to quit smoking in order to improve the quality and length of life for people living with mental illnesses.
Parenting While Living Well With a Mental Illness
Parenting is a difficult job and a juggling act, no matter what.  It requires balancing your own needs and those of your child.  For parents who live with a mental illness the challenge is even greater.  This panel will provide tips, strategies, resources and services available to help parents meet those challenges so that they can maintain good mental health.
---
Session 2 Workshops
The Pediatrician's Role in a Child's Mental Health
What is the role of a primary physician when it comes to your child's mental health?  Dr. Tim Anderson will answer your questions and discuss the assessment and treatment of mental health concerns that we commonly see in children.
Reducing Juvenile Justice Contact for Youth Living with Mental Illnesses
Many parents fear that their children will become involved in the juvenile justice system. Others have already encountered the system and struggled to get their children the help they need. Some exciting activity has been taking place to reduce juvenile justice contact in Minnesota and improve juvenile justice responses to youth and families. NAMI has been leading this work, so children's mental health and family involvement have had a front seat in the discussions about what changes are needed. Hear from panelists about what improvements may be in store for Minnesota's juvenile justice system—and weigh in with your thoughts!
First Episode Programs in Minnesota
Experiencing an episode of hallucinations or delusions is not only confusing, but frightening for both the individual and for their loved ones.  First Episode Programs can help to return someone to a more stable mental state and teach them skills that will lead them to a happier and healthier life.  Learn about the First Episode Programs that are available in Minnesota, how they work, what the research shows, how you can access this ground breaking help and recommendations for future changes.
The Important Role Employment Plays in Recovery
Evidence-based supported employment is also known as Individual Placement and Support (IPS).  Research has helped to identify the core principles of IPS Supported Employment.  Learn how these principles can help individuals in recovery both attain and maintain meaningful employment.  Find out how to access this help and how health care and other benefits can stay in place while working.
Understanding Eating Disorders, Treatment, and Recovery
Eating disorders are serious, sometimes life-threatening, illnesses that are often overlooked, yet greatly impact individuals, families, and communities.  This session will provide a basic level of understanding of eating disorders including diagnoses, what treatment involves, what recovery looks like, and how to best support and help someone you care about who is has been diagnosed with an eating disorder. We will also provide information on how to recognize early warning signs and effective prevention strategies.
---
Session 3 Workshops
When Things Aren't Going Well in School
Sometimes in spite of everything, things just don't go well in school.  Learn how to handle these challenges and partner with your school to help your child achieve success. Gain knowledge about special education, 504 plans and your child's rights in school. Learn what to do if you and your child's school don't agree.
Health Care Reform – What Does it Mean for You and Your Family?
We are experiencing many changes in our health care system right now.  It's important to understand how MNSure, Medical Assistance (MA) expansion, Minnesota Care and Minnesota Comprehensive Health Association will work in 2014 in order to be more comfortable with making these important decisions for yourself and your family.  Have your health care insurance questions answered by the experts.
What You Should Know about Accessing Mental Health Care during Incarceration
Too often, people get into trouble with the law before they get the mental health treatment and services they need. Once in jail or prison, people find that mental health care varies greatly from one facility to the next, and that getting the needed help isn't always easy. Hear from panelists about how to access mental health care during incarceration, what to do when little to no mental health care is available in a facility, and how to prepare for release back into the community.
Mindfulness Moments and Nature Based Healing
This breakout will begin with a five minute explanation about the latest research on the benefits of experiencing nature and mindfulness.  You will then move into experiential, hands on activities that incorporate nature, mindfulness and a labyrinth walk to promote rejuvenation and relaxation.
Cultural Healing
Because our country is a rich melting pot, we are blessed with different cultures, faith communities, traditions, and ways of maintaining mental health.  Join us for a fascinating look at how various cultures interpret wellness and healing and how other cultures can help us on our own journey.
When & Where

St. Paul RiverCentre
175 Kellogg Boulevard West
Saint Paul, MN 55102


Saturday, November 16, 2013 from 9:00 AM to 5:00 PM (CST)
Add to my calendar
Organizer
NAMI Minnesota
NAMI Minnesota works to improve the lives of children and adults with mental illnesses and their families.
NAMI Minnesota's State Conference - Stronger Together