NAMI Mass Advocacy Day

Friday, April 8, 2016 from 10:00 AM to 2:00 PM (EDT)
Event Details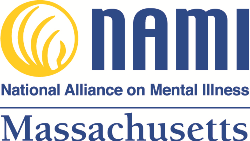 2016 NAMI Massachusetts Advocacy Day

Friday, April 8, 2016,
10:00am – 2:00pm 
Great Hall, Massachusetts State House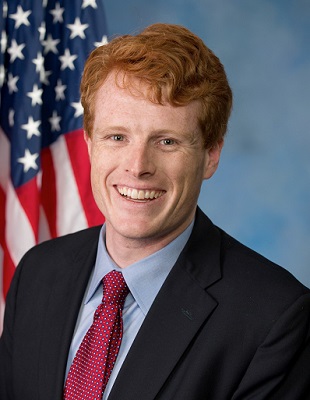 Featuring Keynote Speaker Congressman Joe Kennedy III
Registration and Coffee/Tea: 10:00 - 11:00 am
Program: 11:00 am – 12:00 pm
Lunch: 12:00 – 1:00 pm
Visit Your Legislators: 1:00 – 2:00 pm  
If you need ASL Interpretation or want a Vegetarian lunch, please contact Elise or Natalie at 617-580-8541 or Elise at eressa@namimass.org and Natalie at nlitton@namimass.org 
 Transportation is not provided. Please contact your local affiliate for more information on transportation.
NAMI Massachusetts Legislative Priorities
Restore Funding to the Department of Mental Health.

 

Over the past decade, the Commonwealth has made significant cuts in excess of $55 Million to the DMH budget. Despite increases we have fought for and won over the past two budget years, Massachusetts still ranks among the lowest New England states in terms of mental health funding. Without a significant and sustained commitment to increase funding, thousands of families in Massachusetts will lose access to appropriate services. For FY2016, NAMI will be requesting a significant increase over FY2015 levels to ensure access is available to all. 
House Bill # 786 – An Act Requiring Mental Health Parity for Disability Policies Sponsored by Representative Ruth Balser. 

This legislation eliminates the discriminatory practice that allows insurance companies to end long-term disability benefits for people with mental illness after two years, even as policies for those with a physical illness provide coverage while a person is under the care of a doctor and until age 65.
Creation of the Center 

of

Excellence – CIT Training and Community Outreach.

 

It is increasingly evident that Massachusetts must improve the capacity of police departments to respond effectively to behavioral health and substance abuse related

crises

. This results in increased safety for individuals, officers, and communities and more important results in reductions in unnecessary arrests and incarcerations and corresponding public costs. The goal is to provide greater access to treatment and recovery for individuals with substance use and mental health conditions. To accomplish this goal, NAMI Mass proposes the creation of the Center of Excellence which will be a statewide resource to provide six 40-hour Crisis Intervention Team

trainings

per year, held at regional training centers across the state. Five of the annual

trainings

will be for law enforcement officers, with one training per year offered to other first responders, such as ambulance personnel and firefighters.
The Center will recruit high-quality trainers – experienced mental health providers and law enforcement officers local to each regional training – and develop curriculum based on best practices and current needs. The Center will play a key role in ending the opioid crisis by:
Making high-quality training on mental health, substance use, and de-escalation skills available to all police departments in the Commonwealth who want it;

Strengthening local partnerships between police and behavioral health providers that promote diversion and access to treatment, and;

 Conducting outcomes research to determine most effective strategies.
Senate Bill # 1027 & House Bill # 787 – An Act to Require Health Care Coverage for Emergency Psychiatric Services Sponsored by Senator Kenneth Donnelly and Representative Ruth Balser.  

These two bills are identical and each requires commercial insurance companies to pay for behavioral health emergency services provided by emergency services providers (ESPs) across the state. Presently, children and adults who receive MassHealth benefits are covered by ESP providers but unfortunately, most children and adults with private health insurance are not. This must change. 
Bill #587 – An Act Relative to Mental Health Certified Peer Specialists Sponsored by Senator James Eldridge. 

This legislation requires MassHealth to cover certified peer specialist services, provided that said certified peer specialist has completed training that teaches participating peers specific skills relevant to providing peer support to other peers.
Increase MassHealth Reimbursement Rates for Behavioral Health Care Providers.

 

Behavioral health services have been chronically under-reimbursed by MassHealth. As a result, low-income and disabled MassHealth members needing these services suffer badly because many psychiatric hospital beds have closed as well as mental health clinics. Behavioral health professionals should not have to choose between dropping out of MassHealth or working on the financial margins. NAMI Mass members and constituents are dependent on having adequate, high-quality services. Therefore, increasing behavioral health reimbursement is a top NAMI Mass priority. NAMI will seek comprehensive remedies to these problems in the FY2016 budget that

increases

MassHealth funding and incentivizes providers to ensure appropriate access to these critical services throughout the Commonwealth.  
 Elise or Natalie can be reached at 617-580-8541 or Elise at eressa@namimass.org and Natalie at nlitton@namimass.org.
If you need ASL Interpretation or want a Vegetarian lunch.
When & Where

Massachusetts State House
Intersection of Beacon and Park Streets
Boston, MA 02108


Friday, April 8, 2016 from 10:00 AM to 2:00 PM (EDT)
Add to my calendar
Organizer
NAMI Massachusetts
The National Alliance on Mental Illness of Massachusetts (NAMI Mass) is a nonprofit grassroots education, support and advocacy organization. Founded in 1982 and obtaining 501(c) (3) status in 1999, the state's voice on mental illness, NAMI Mass, with 18 local affiliates and over 2,500 members is comprised of individuals with mental illness, family members and others in the mental health community.
Our free educational programs  offer resources, insights, coping skills, and genuine support for families and those in recovery. Our volunteers who run our educational offerings strive to better equip the class participants with the knowledge and skills. All of our programs are taught by peers; people who have lived the journey and can relate on a personal level to those seeking knowledge and comfort.