NAMI Fall Classic 5K Walk/Run for Mental Illness Advocacy
Description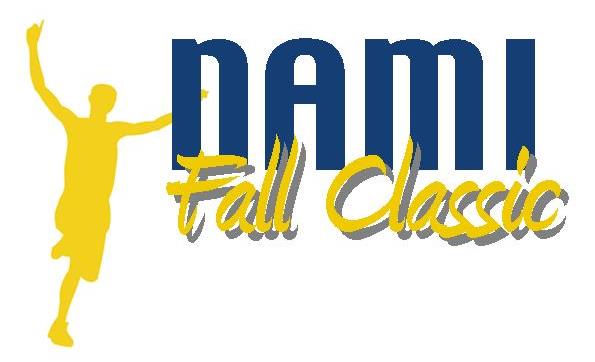 The 4th annual NAMI Fall Classic 5K Walk/Run for Mental Illness Advocacy will be held on Sunday, October 9, 2016, at the former Lafayette Municipal Golf Course, 800 Golfview Road, Lafayette. Registration and check-in is 12:00-1:15 p.m. The chip-timed 5K walk/run will start at 1:30 p.m., and awards will be presented around 3:00 p.m. The entry fee is $20 per person (pre-registered) and $25 on race day. Ages 10 & under participate for free. Proceeds benefit the National Alliance on Mental Illness (NAMI)-West Central Indiana, which advocates for support, effective treatment and education for individuals and families affected by mental illness in our community.
FAQs
Where can I contact the organizer with any questions?
Contact the NAMI West Central Indiana office at 765-423-6939 or send a message to info@nami-wci.org.
Do I have to bring a printed ticket to the event?
No.

Do I need to register for my children?
Yes, if your children are participating in the walk/run. Participation is free for children ages 10 and under, but registration is still required, and the waiver must be signed.

What is the cutoff date/time for registering online?
You may register online through Saturday, October 8, 2016, at 6:00 p.m. The next opportunity to register will be 12:00-1:15 p.m. on Sunday, October 9, 2016, on-site at the event.

How is the 5K race timed?
The 5K race will be chip-timed using disposable bib chip technology by The Franklin Finish, LLC. Results will be posted following the event at www.franklinfinish.com.
What are the award categories?
Awards will be offered for the top overall male and female runners and the top three male and female runners in the following age groups:
19 and under
20-29
30-39
40-49
50-59
60-69
70 and over

Recognition also will be given to the top fundraising team.

Can I join a team or create a team?
Yes, teams can be created for the purpose of fundraising. When registering, the first question you are asked is whether you are registering as an individual or joining a team. (To participate in the 5K event, you need to register as an individual, but you also can join a fundraising team.) To find out whether a team already has been formed, type in the first few letters to see if your team name pops up. If it does not, then you can create a new team and invite others to join.

How can I do fundraising in support of NAMI-WCI?
Recognition will be given to the team that raises the most funds for NAMI West Central Indiana. Each team should assign a team captain to manage and collect your team donations. Ideally the captain should turn in all the team's donations together, to allow the team to get credit for the total.  If you prefer, you can raise funds online and keep friends updated on your progress. Please see the Team Captain Guide.

I am unable to attend. How can I participate and make an impact?
You may register as a Valued Virtual Walker (and still receive a T-shirt if you wish), and/or you can donate to NAMI West Central Indiana. Both of these options are available through the Register button. For Valued Virtual Walkers, T-shirts will be available at the NAMI office starting October 10. If you don't want a shirt, select "NO SHIRT" in the Registration section. Thank you!