Description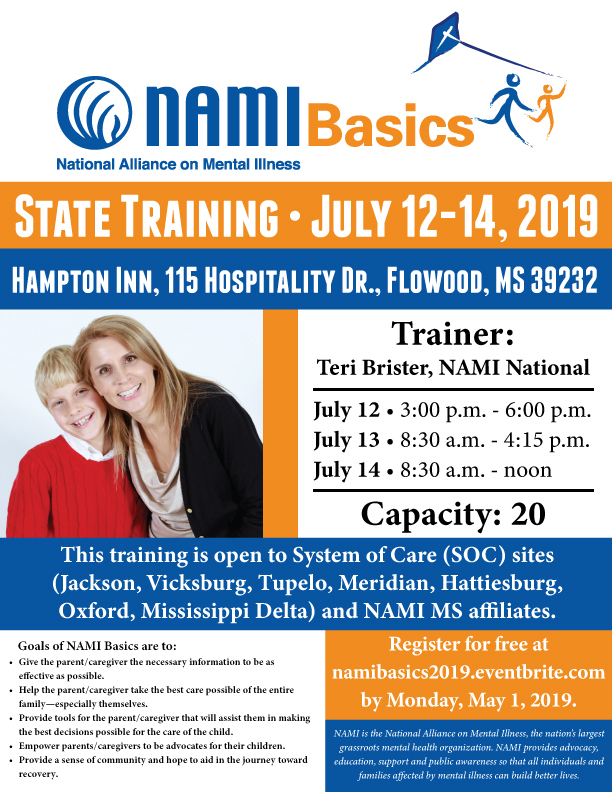 Who Can Attend This Training?
Any adult who has been a parent or primary family caregiver to a person who experienced symptoms of a mental health condition before the age of 13. The child doesn't need to have been diagnosed before age 13, and it doesn't matter how old they are now.

All potential teachers are screened to determine whether the opportunity is a good fit for them and for the NAMI State Organization (NSO) and NAMI Affiliate (NA).

NAMI Basics teachers participate in an intensive training to become certified. Participants are required to attend each day.
All teachers must be members of NAMI or willing to become a member. Join Here: https://www.nami.org/Get-Involved/Join

Is This Training Free?
Yes. Participants will be required to teach two classes twice a year for two years.

What is NAMI Basics?
An interactive six-session course designed for parents and other family caregivers of children and adolescents (22 years or younger) living with a mental health condition.