NAMC Expanding Horizons: Next Level - Energy Roundtable

Tuesday, May 29, 2012 from 6:15 PM to 8:15 PM (PDT)
Event Details
This event is sponsored by the Nigerian American Multicultural Center (NAMC) and is the first in a series of mentorship roundtables featuring high-level industry executives and small groups of young professionals.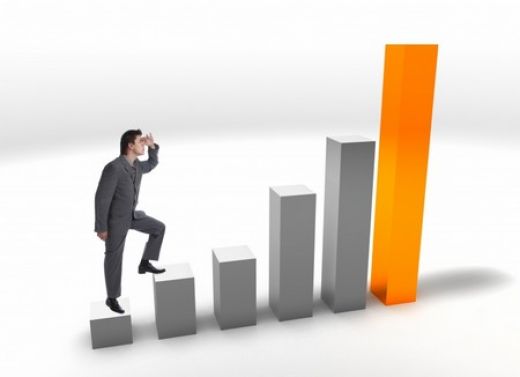 Mr. Sola Oyinlola (Schlumberger, Chairman Africa & Global Head Sustainability) and Mr. Elijah White (Exxon Mobil Exploration Company. Vice-President Africa) will be meeting with a small group of young professionals to discuss their careers and experiences in the energy industry. This roundtable is targeted at energy sector professionals, future events will focus on other sectors.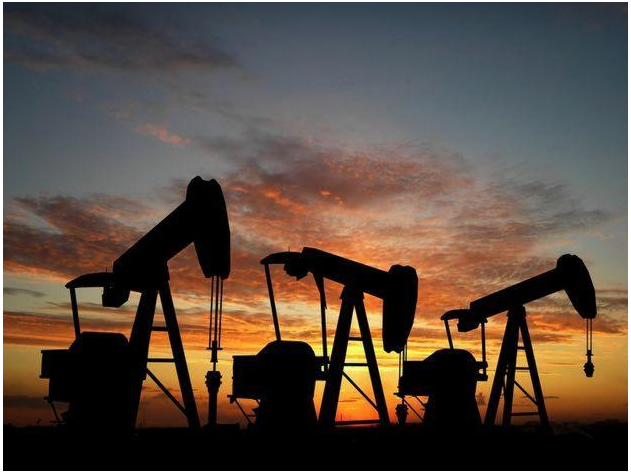 Participation is limited to energy industry professionals. 
Space is limited to the first 15 confirmed registrants.
Date

Tuesday, May 29th, 2012

6:15 p.m. - 8:15 p.m.

Venue:

Tasting Room Wine Cafe at River Oaks 

2409 West Alabama Street, Houston TX

Fee:

$20 (Payments will be collected at the door)

Wine and Hors d'oeuvres will be provided
Please contact Tobi Koyejo @ 832-646-0185 or Ojay Anyaeji @ 281-804-3801 for more information.
Full Bios of Mr. Oyinlola and Mr. Elijah White are below:
Sola Oyinola 
Chairman Africa & Global Head of Sustainability 
Schlumberger Limited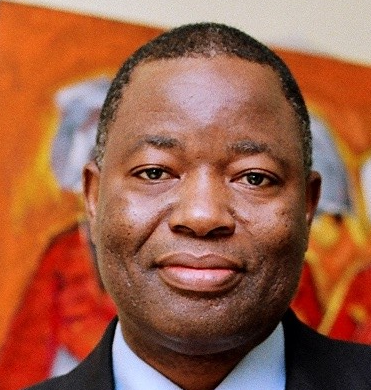 Sola Oyinlola brings 27 years of operations, finance and management experience in the global oil services industry as Chairman Africa of Schlumberger.  He also serves as Global Head of Sustainability in which role he is responsible for directing the company's CSR programs worldwide.
Joining Schlumberger in California  in 1984 as internal consultant, he assumed greater and increasingly diverse management responsibilities within the group. His assignments have included serving as Controller for various business divisions (Manufacturing, Research & Engineering;  Europe Region;  Dowell Drilling Fluids Worldwide), as Area Treasurer,  and Group Tax Manager, in locations in California, Texas, Oklahoma as well as in London and Paris.  In 1995, he served as the only finance team member in Forum 2005, a group of 36 young talent from all over the world selected by the Chairman to visonize the Schlumberger of the Future as they saw it.  This team helped to re-define the company's strategy into the current form, the largest oil field services company in the world today.
After this successful career in finance, Sola moved into operational management in 1998 when he served as Managing Director for the Malaysia /Brunei/Philippines business unit based in Kuala Lumpur.  After a short stint as Europe/Africa /CIS Personnel Manager at HQ in Paris, a position critical to the oilfield service business where a key differentiator is human talent development and management, Sola was appointed Group Managing Director for Schlumberger's businesses in Nigeria and the Gulf of Guinea, based in Lagos in 2001.  Sola was the first home country national in that position in 50 years. Following a tremendous growth stint over his tenure, he was transferred to the corporate headquarters in Houston, Texas in 2006, and elected Vice President and Treasurer and an Officer of the global corporation in 2007. Once again, Sola was the first African corporate officer of the largest service company in the world. 
Before proceeding to Business School and eventually joining Schlumberger, Sola worked at the Central Bank of Nigeria, in Lagos, Nigeria, for ABB as a Project Finance Associate in Vasteras, Sweden, and as Instructor in Accounting at the University of Ghana, Legon. 
He earned an MBA from Stanford University in 1984 after graduating with a First Class Honors bachelor's degree in Accounting from the University of Ghana, Legon in 1979. Sola also attended the Oxford University Energy Seminar in 2002.   
Currently, Sola serves as Executive Director and a member of the Board of Trustees of the Schlumberger Foundation, a  non-profit organization dedicated to building capacity in tertiary and science education most notably through its flagship Faculty for the Future program which awards scholarships to women scientists from the developing world to acquire PhDs and post doc's in the top universities in the world and to return home to be role models in their countries.
He is a co-founder and member of the Board of Governors of the Lagos Petroleum Club and a Fellow of the Institute of Petroleum Studies of the University of Port Harcourt, Nigeria. He has served as Chairman of the Board of Junior Achievement of Nigeria, a member of the Development Board of the Lagos Business School, and member of the board of the UNDP Human Development Fund in Nigeria in 2001. 
Elijah White 
Vice President Africa 
ExxonMobil Exploration Company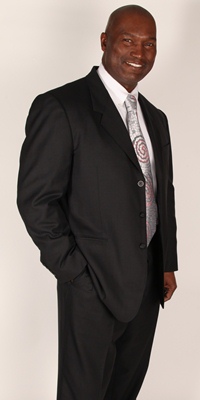 Elijah White, Jr. currently serves as Vice President, Africa for ExxonMobil Exploration Company based in Houston, Texas. 
Elijah joined Exxon, now ExxonMobil, after completing his formal education with degrees in Geology from Elizabeth City State University (1981) and The University of North Carolina (1984).  Since joining ExxonMobil he has worked in four of the five ExxonMobil upstream companies.  His 28 year career includes assignments in the Exploration, Development, Production, and Research companies and includes numerous individual contributor, supervisory, and management positions. 
Prior to moving permanently to ExxonMobil, Elijah served summer internships with Mammoth Cave National Park (1978), The Woods Hole Oceanographic Institute (1979), and Exxon ('80,'81, and '82). 
Elijah grew up in Wilson, North Carolina, a small tobacco town on the boundary of the Coastal Plain and Piedmont area.  Intrigued by the rocks he found along the railroad tracks, he never tired of their beauty.  Eventually, geology professors at Elizabeth City State University in his home state nudged him towards a career combining his love of rocks with the science of oil and gas exploration. 
Since moving to Houston in 1984, Elijah has been actively supporting the community, first as a volunteer for several years at the Center Serving Persons with Mental Retardation, and later served on the Board of Directors for United Cerebral Palsy of Greater Houston.  He is an active financial supporter of the United Way of Greater Houston and the United Negro College Fund.  He is a member of the American Association of Petroleum Geologists, and the National Association of Black Geologists and Geophysicists.  Within ExxonMobil he is a past President of the Black Employee Success Team. 
Elijah is married to Diana Wandix-White, and is the proud father of 3 daughters and a son.
When & Where

Tasting Room Wine Cafe at River Oaks
2409 W Alabama St
Houston, TX 77098


Tuesday, May 29, 2012 from 6:15 PM to 8:15 PM (PDT)
Add to my calendar
Organizer
Nigerian-American Multicultural Council (NAMC)
NAMC is a Houston based non-profit, 501 (c) (3), organization that seeks to build a vibrant Nigerian community in Houston and serve as a bridge between the Nigerian community and the greater Houston community.
Learn more about our programs at www.namchouston.org or contact us as info@namchouston.org.
NAMC Expanding Horizons: Next Level - Energy Roundtable