Description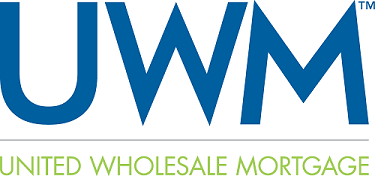 Join NAMB - The Association of Mortgage Professionals, The Association of Texas Mortgage Professionals, Greater Houston Association of Mortgage Professionals, Central Texas Association of Mortgage Professionals, San Antonio Chapter Texas Association of Mortgage Professionals and North Texas Association of Mortgage Professionals for NAMB / ATMPros Marketplace Show on Thursday, April 6, 2017 from 10am to 5pm for a series of originator-focused workshops and 5pm to 8pm for our table top trade show at The Houston Marriott Westchase in Houston, TX for as part of our NAMB - On the Road Series sponsored by United Wholesale Mortgage!
This day-long session features a series of workshops geared towards helping you be more productive in 2017! The agenda for the day is...
8:30am - 9:00am: Registration

9:00am - 9:50am: FHA/HUD Homeownership Center - The Denver HUD Homeownership Center insures single family FHA mortgages and oversee the selling of HUD Homes in the state of Texas. This informative presentation will feature an FHA update including Programs and Products.

10:00am - 10:50am: Keynote Speaker Commissioner Caroline C. Jones, Texas Department of Savings and Mortgage Lending - Commissioner Jones will be speaking on the state of the mortgage industry in Texas including common examination violations, and best practices in using Social Media for mortgage business purposes.

11:00am - 11:50am: How UWM's technology can simplify your business - How UWM's technology can simplify your business with Allen Beydoun, Executive Vice President of Sales at United Wholesale Mortgage, the #1 Wholesale Lender in the Nation.

12:00pm - 1:00pm: Lunch with NAMB President Fred Kreger and NAMB Lobbyist, Roy DeLoach - Learn about the legislative and regulatory outlook for the mortgage industry in 2017 and beyond. In addition, see what NAMB has in store for 2017 including the Kickstart program, NAMB National and more!

1:00pm - 1:25pm: Stearns Secure Asset and Income Verification - Learn about digital enhancements to help borrowers get to the closing table quicker with less paperwork.

1:30pm - 2:50pm: Fannie Mae and Day 1 Certainty - Day 1 Certainty™ from Fannie Mae gives you freedom from representations and warranties on validated loan components and supports process efficiencies. Get Day 1 Certainty with:

DU validation service for income, assets, and employment. You must opt in to use the services:

Enhanced property inspection waivers. No opt in – will automatically issue in DU for eligible refinance transactions. An exercised PIW offer provides freedom from reps and warrants on property value, condition, and marketability. And – great news: We are discontinuing the fee for exercising a PIW offer, effective for loans delivered starting January 1, 2017. View details on the PIW page.

Certainty on appraised value powered by Collateral Underwriter® (CU™). No opt-in – see how to get freedom from reps and warrants on property value with a CU risk score of 2.5 or lower, and learn more about CU.

3:00pm - 4:50pm: Creating Efficiencies for Brokers presented by Calyx Software - Brokering loans requires a very specific set of skills that must be executed at the right time with the most efficient processes. Learn how to streamline activities and manage processes to maximize your time management and technological investment. Topics to be covered in this training include:

Generating and sending initial disclosures
Electronic signature execution and audit trails
Calyx secure document exchange and management
Creating Master Templates
Tracking lender conditions
Pipeline views and reports

5:00pm - 8:00pm: Tabletop Tradeshow featuring over 35 exhibitors!
Cost for this day-long session of informative presentations is only $55 per person which includes lunch and continental breakfast!
Tabletop sponsorships available for only $295! Table top tradeshow admission is FREE!!!!
In addition, NAMB has made arrangements for a discounted rate on hotel rooms for this venue of only $159 per night. To make a hotel reservation, please click here!
ake advantage of this unique opportunity and start your 2017 off on the right foot...register today!
Texas Association Sponsors