NamastHay Goat Yoga of Pittsburgh™ to Benefit Paws Across Pittsburgh
Description
Have U Herd Goatscaping and Jen's Yoga Zen are pleased to invite you to our final NamastHay Goat Yoga of the year!
What is NamastHay Goat Yoga, you say??? We will be outdoors in a field with goats mingling amongst us as we practice. The field is located at the top of a gravel/dirt driveway, which is somewhat rugged in spots. We encourage you to carpool - to maximize parking space AND minimize congestion on the driveway.

Please dress for the weather and bring your outdoor yoga mat or a towel on which to practice. All levels of yoga experience (even none!) are welcome.
$20 per person; a portion of the proceeds will go to Paws Across Pittsburgh. PAP will have a table on-site at this NamastHay.
We have a port-a-potty on site, in the parking lot. Vendors include: Goat Charm Chakra jewelry by Rainy Laux, Vi Laux's Glass Ornaments featuring adorable goaties and lotuses, Mio's Organic Elixirs, and Feral Moon Alchemy. We will also have our NamastHay Goat Yoga merchandise (tank tops, t-shirts, hats, headbands, decals, etc.) available for purchase! For merch, cash, check, or Venmo only, please.

Reserve your ticket in advance; space is limited. Kids 4-10 years old are free with a paid adult ticket; NamastHay is probably not a good fit for younger kiddos.
A little info about our featured charity, Paws Across Pittsburgh, from its website:

Paws Across Pittsburgh is a 501(c)(3), foster based, non-profit animal rescue located in the Pittsburgh area. Our mission is to rescue, rehabilitate and rehome homeless, abused and/or unwanted dogs and cats.
We are run solely by volunteers with the goal of providing vet care, socialization skills and nutritional needs while living in a loving foster home. All animals that enter into the rescue will receive appropriate vet care, spay/neuter, vaccinations and preventative treatments.

Our goal is to assure a loving, forever home for each one of our animals.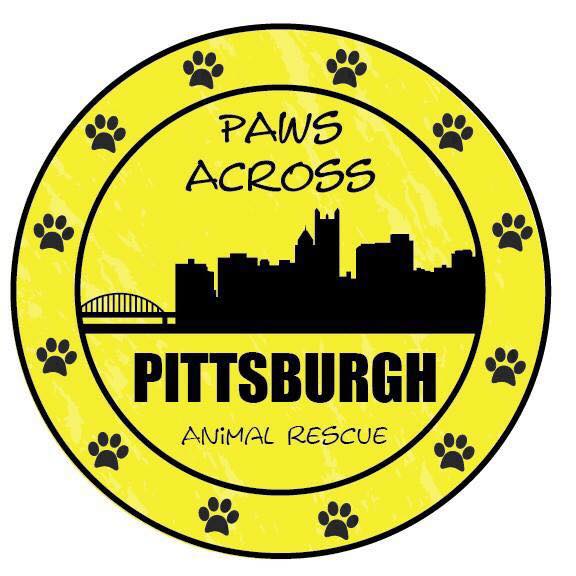 ___

NamastHay Goat Yoga refund policy: No refunds given, except in the event of cancellation/postponement due to weather. No exceptions. Please e-mail the event organizer if your schedule changes and you need to transfer your ticket to a friend.