NamastHay Goat Yoga of Pittsburgh™ to Benefit Hello Bully
Description
Have U Herd Goatscaping and Jen's Yoga Zen are pleased to invite you to our second NamastHay Goat Yoga of the year!
What is NamastHay Goat Yoga, you say??? We will be outdoors in a field with goats mingling amongst us as we practice. The field is located at the top of a gravel/dirt driveway, which is somewhat rugged in spots. We encourage you to carpool - to maximize parking space AND minimize congestion on the driveway.

Please dress for the weather and bring your outdoor yoga mat or a towel on which to practice. All levels of yoga experience (even none!) are welcome.
$20 per person; a portion of the proceeds will go to Hello Bully. HB will have a table on-site at this NamastHay.
We have a port-a-potty on site, in the parking lot. Vendors include: Goat Charm Chakra jewelry by Rainy Laux, Vi Laux's Glass Ornaments featuring adorable goaties and lotuses, and Mio's Organic Elixirs. We will also have our NamastHay Goat Yoga merchandise (tank tops, t-shirts, hats, headbands, decals, etc.) available for purchase! For merch, cash, check, or Venmo only, please.

Reserve your ticket in advance; space is limited. Kids 4-10 years old are free with a paid adult ticket; NamastHay is probably not a good fit for younger kiddos.
A little info about our featured charity, Hello Bully, from its website:

Since 2005, Hello Bully has been serving the greater Pittsburgh area and beyond. We are a Pit Bull rescue and much more! Our mission is to rescue, rehabilitate, and repair the reputation of the American Pit Bull Terrier; and to provide assistance to all companion animals of underserved communities with a goal of reducing overpopulation and preserving the human–animal bond. Because of our amazing volunteers and incredible supporters, we have helped thousands of dogs and owners through rescue and adoptions, spay/neuters, support programs, and community outreach.
Hello Bully is a non-salaried 501c3 non-profit charity registered with the Internal Revenue Service and the Pennsylvania Bureau of Corporations and Charitable Organizations. We are 100% volunteer developed and staffed. Our working Board of Directors helps to meet our mission by staying active and engaged in the organization. Hello Bully volunteers help with day-to-day operations, ensuring that donor dollars go to programs and direct care.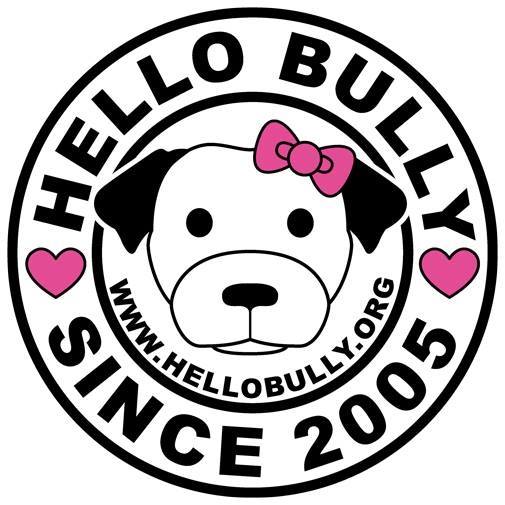 ___

NamastHay Goat Yoga refund policy: No refunds given, except in the event of cancellation/postponement due to weather. No exceptions. Please e-mail the event organizer if your schedule changes and you need to transfer your ticket to a friend.