NAMA's Rock the Boat!

Friday, November 7, 2014 from 6:30 PM to 9:30 PM (EST)
Event Details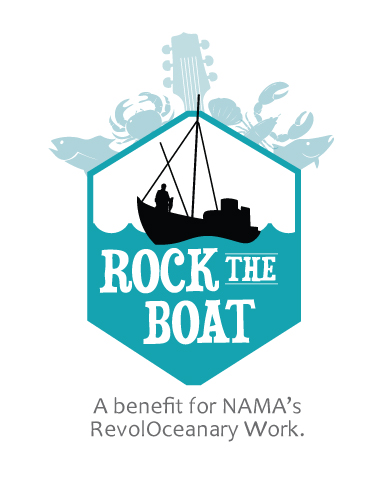 Hey... Let's Rock The Boat!
Join us for Rock The Boat, on Friday, November 7, 2014, 6:30-9:30pm at the Arts at the Armory, 191 Highland Avenue, Somerville, MA 02143. This fundraiser is a benefit for Northwest Atlantic Marine Alliance (NAMA), www.namanet.org. All tickets are non-refundable. Exchange ticket please visit goo.gl/ROVrP for instructions.
For almost 20 years NAMA has been rocking the boat! We've been shaking up the systems, policies, processes, markets and narratives that are dominating fishery policies and marine conservation. Rock The Boat is NAMA's first benefit event featuring, art, food, education, and an auction. The evening will be joined by singer-songwriter Chelsea Berry and the Bob Marley tribute band, Hope Road.
Dance to the music of singer-songwriter Chelsea Berry and groove to the tunes of Bob Marley tribute band Hope Road. Enjoy food provided by supportive restaurants and hospitals - yes we said hospitals! - creating delicious bites using regional sea and land food. Snack on vegetarian tortellini rolled out all night by Joe Gatto of "From Scratch" TV. Imbibe on some local beer, wine and healthy sodas. Learn from thoughtful chefs. Take part in a silent auction. Celebrate our living fishing economies. And support our efforts to keep rocking the boat!
If you can't make it, buy a ticket for someone who can but can't afford it by checking the "Rock the Boat Without Me!" ticket box. We'll prioritize distributing those tickets to fishing community advocates.
See you November 7th! Come Rock the Boat with us!
Rock the Boat aims to fund programs in continuing the work of NAMA to:
Promote taking control of the seafood in our food system

Increase awareness about racial equity, economic justice, and food access 

Celebrate the work of community-based fishermen everywhere

Inform fisheries policy makers about the importance of support for community-based, independent fishermen and their families

Advocate for small and medium scale fishermen

Support food workers along the entire food chain
Sponsors
 

 

 

Free rides?

 Sign up for Uber with the promo code:

RocktheBoat14

and your first 

2

 rides are FREE up to $20 each way (new users only. Not valid on uberTAXI). Once your account is created, simply download the free Uber app at 

get.uber.com/go/RocktheBoat14

 and login with the account information you created.
Community Partners
Entertainment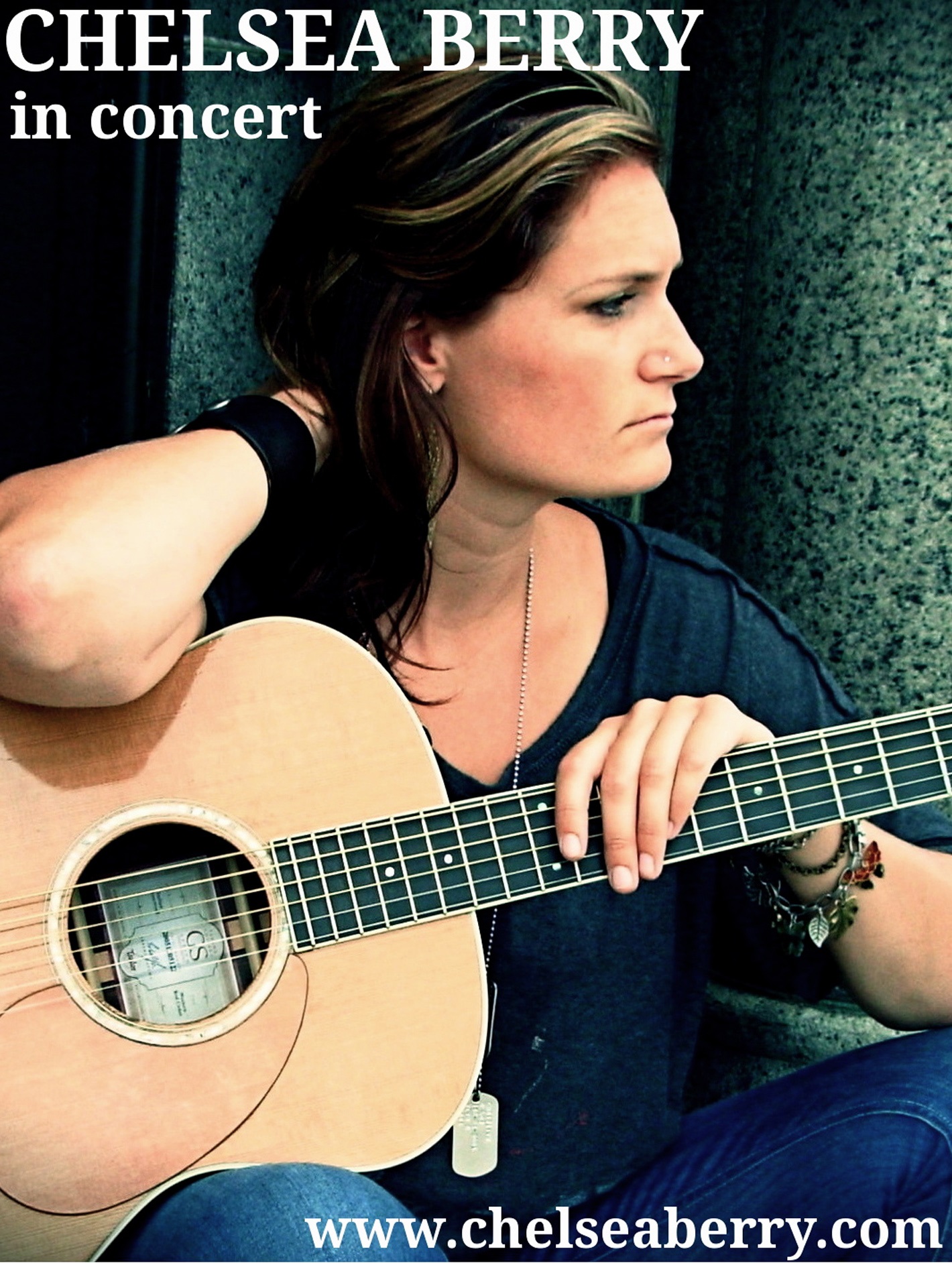 Chelsea Berry - A singer and songwriter with incredible edge, power, and finesse.
Enjoy a voice of remarkable power and control with a joyous soul at Rock the Boat!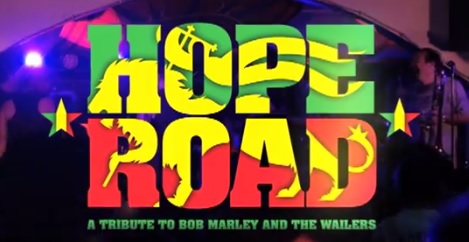 Hope Road - A tribute band recreating the music, the passion, and the vibe of Bob Marley & The Wailers. Enjoy and embrace with them at Rock the Boat!
Vendor list
Please note: This is only a partial list. More vendors are coming!  
 
 

 

 

 Johnny's Luncheonette - Newtown, MA
 
ROCKs - Reaching out to cook with kids

 

 Turner's Seafood - Melrose, MA

 

 Read's Best - Boston, MA
 Spindrift - Boston, MA
 
 Stika Salmon Shares
 

 Cabot Creamery Cooperative - VT

 

 Chica de Gallo - MA
Take a look at our auction items!
Auction Items

 

Lobster Bake Dinner

Delivered to your door anywhere in the US

Ocean-themed getaway for two in coastal New Hampshire including:

- One night stay at Crown Colony Cottages in Rye, NH (they even have a 56-second video on YouTube!)
- A $100 gift certificate for the Black Trumpet Bistro in Portsmouth, NH from owner Evan Mallett -- named as a James Beard Award semi-finalist for the Best Chef, Northeast.
- A gift certificate for passage for two on a whale watch aboard the R/V Granite State, out of Rye, NH, donated by owners Pete and Lynsay Reynolds
- Two [2015] passes to the "Oceanarium" at Hampton Beach donated by Ellen Goethel

 

Kinoptic Framed Art Fishermens & Fishermens Wives Statues

Donated by the artist

Sea Glass Wreath, Hand Crafted

Donated by the artist

Mussel Tree Forest, Hand Crafted

Donated by the artist

Stepping Out Board Game, Hand Crafted

Donated by the artist

Signed photo of

New England Patriots

Julian Edelman

Donated by

NE Patriots Charitable Foundation

Six boxes of cards from the Sigrid Olsen Collection, with envelopes

Donated by artist Sigrid Olsen

Autophraphed copy of Float

By author JoeAnn Hart

Signed copies of the Fish House Opera

By authors

Susan West and Barbara Garrity Blake

5 LBS of Wild Alaska Salmon delivered to your door!

Donated by Sitka Salmon Shares

Handmade R

ag Quilt for Baby

 

Handmade Hand and Knit Scarf/Shawl

 

Case of Motto (12 bottles), carbonated green tea.

Donated by the Verto Company

1 hour Hot Air Baloon Ride for 1 with champagne at landing!

Donated by Soaring Adventures of America, Inc.

Up to one week stay in a log cabin on your own secluded island Pomp Island, Maine. Donated by Susan and Ted Hoague.

Click HERE for more information

Wine Fish printed museum quality, autophraphed, numbered art with certificate

Donated by the artist,

Nicholas Frenette

Farmed Art depicting NY State Fisheries

 

One 18 Hole Round of Golf each for two persons at Middleton Golf Course

 

22" Carved Hand Painted Wooden Whale

Donated by

The Menage Gallery 

A week on Isle au Haute, 

Maine! Three bedrooms, two fireplaces, awesome master bedroom, fantastic views of the ocean, use of car, 4 bicycles, canoe and more

 
Organizer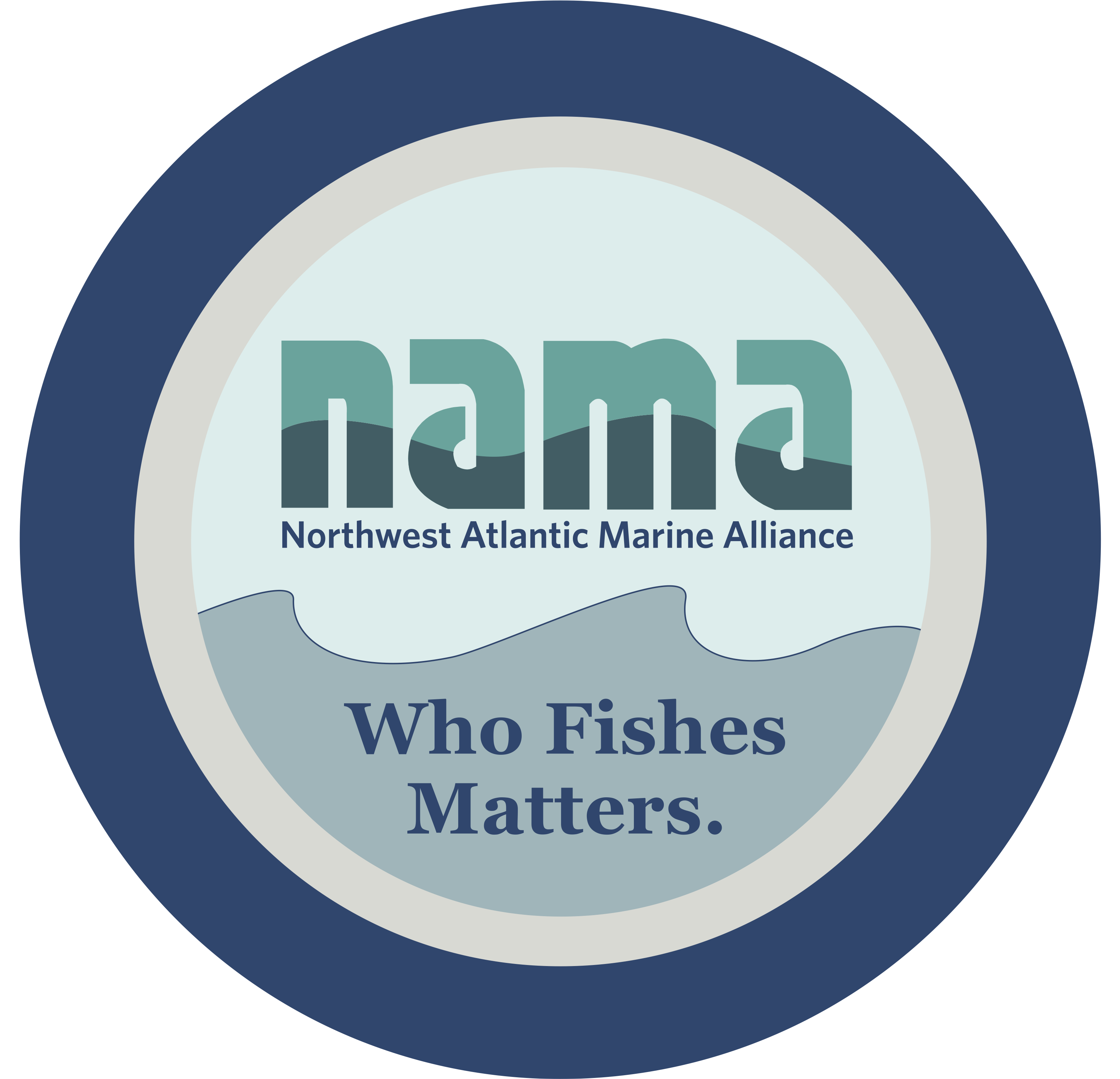 Who we are: NAMA's mission is to restore and enhance an enduring marine ecosystem. We work with community based fishermen on market and policy alternatives that protect and maintain marine biodiversity while ensuring healthy local fishing economies that feed healthy food systems. We advocate for policies and practices that will sustain our fisheries. 
We are a fishermen-led organization that promotes fleet diversity and gives a voice to independent, community based fishermen.
What we do: We advocate for policies and practices that will sustain our fisheries. We: 
Transform markets: Our programs and events facilitate direct connections between consumers and fishermen.    
Influence policy: We work with fishery managers to make the case for supporting small and medium scale, community-based fishers through policy decisions. 
Build community: We build coalitions with like-minded fishing communities, food and farming activists, and anyone interested in knowing where their food comes from.