Description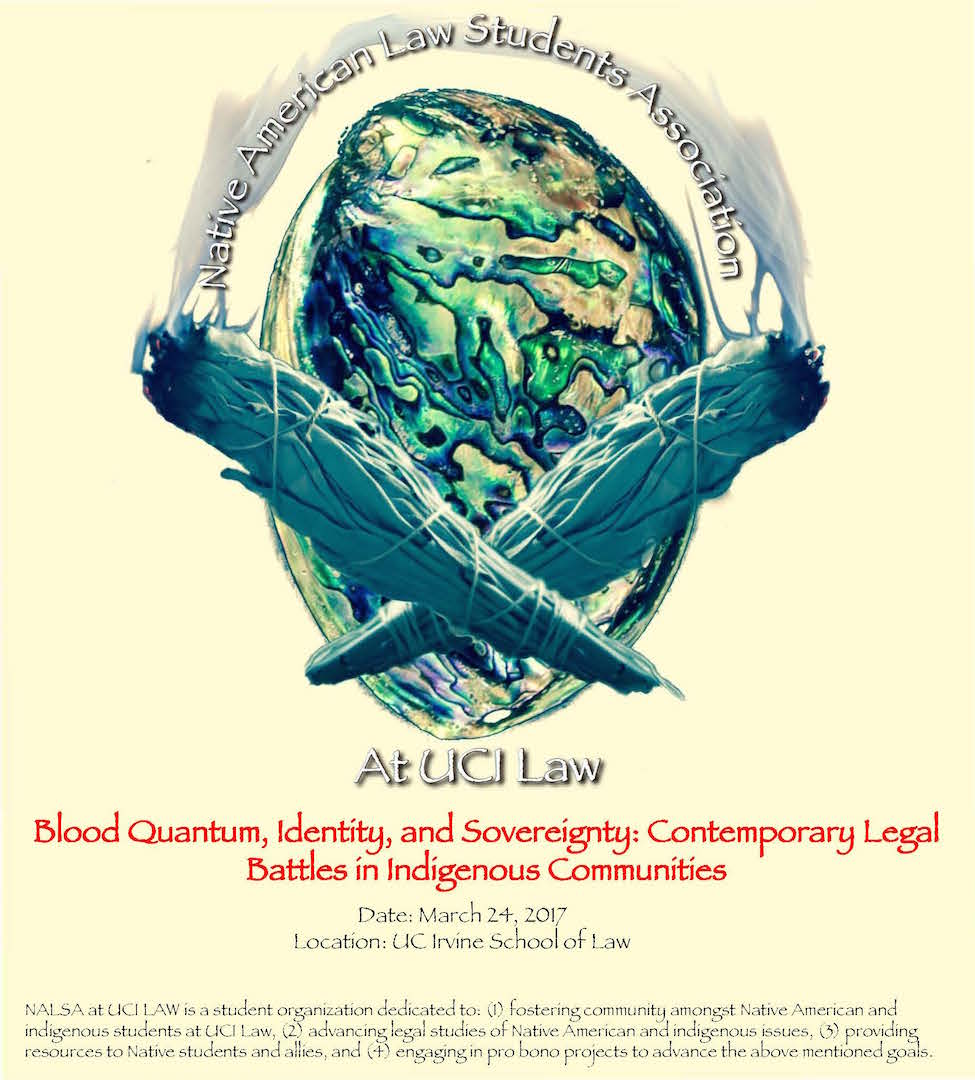 The Symposium will focus primarily on the various experiences of our indigenous communities regarding identity and sovereignty, and will discuss current legal issues and future challenges. We hope this Symposium will also serve as a place for Indian Country to form ideas on how to address the new presidential term. The event will feature the following speakers:
Panels

The Fight for Sovereignty in the Age of Trump

The Fight for Sovereignty: Culture, Lineage, and Identity

The Fight for Sovereignty: Local Action and International Strategies
Speakers

Keynote: Gabe Galanda (Managing Partner at Galanda Broadman)

Carole E. Goldberg (Jonathan D. Varat Distinguished Professor of Law, UCLA School of Law)

Denise Turner Walsh (Attorney General for the Rincon Band of Luiseño Indians)

Kimberly Cluff (Tribal Attorney for the Morongo Band of Mission Indians)

J. Kēhaulani Kauanui, (Professor of American Studies and Anthropology, Wesleyan University)

Jeffrey D. Kennedy (

Vice President of the Muscogee Creek Indian Freedmen Band)

Eli Grayson (Former President of California Muscogee (Creek) Association, Muscogee (Creek) Nation member)

Cristina Coc (Director and Co-Founder of the Julian Cho Society)

Angela Mooney D'Arcy (Executive Director, Sacred Places Institute for Indigenous Peoples Sustainability Initiative, Juaneno Band of Mission Indians, Acjachemen Nation)
Ticket explanation:
The Keynote & General Admission ticket starts at 10:00am and grants admission to both the keynote speech as well as the rest of the symposium. The General Admission only ticket will be for the rest of the symposium from 1:00ppm-6:00pm.