NAKED ! Scavenger Hunt + Brunch ! Dallas Arts District Jun

Sunday, June 18, 2017 from 1:00 PM to 3:30 PM (CDT)
Event Details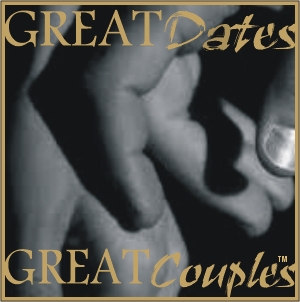 A FUN, SEXY, ARTSY SCAVENGER HUNT that takes you on a saucy romp through the Dallas Museum of Art for a provocative conversational tour of art and sculpture!

REGISTER as a TEAM (up to 5) or
INDIVIDUAL (will be combined to create teams)
SAVE $ With Group Registration
! PRIZES For Each Member Of The Winning Team !
1:00p - 2:30p : BRUNCH : Start this event by meeting your 'hunt' team members over brunch; this is a great social opportunity especially for those who register as individuals. Brunch is an optional 'separate checks' meal in the DMA Atrium Cafe. 
2:30p - 3:30p : SCAVENGER HUNT : Find the art and sculpture on exhibit based on matching the 15 'stimulating' close-up photo clues in the hunt guide. NAKED! is a fun level of difficulty; just the right amount of challenge for entertaining interaction. Return to the Atrium Cafe for prize awards!
NEXT NAKED ? Sun 13 Aug | Sun 1 Oct
Get Out of Your Boring Date/Date Night Routine!
GREATDatesGREATCouples.org : For Those Single, Commited or Married
JOIN GREATDates MeetUp : Follow Us On FACEBOOK and FLIPBOARD
When & Where

Dallas Museum of Art
1717 N Harwood St
Dallas, TX 75201


Sunday, June 18, 2017 from 1:00 PM to 3:30 PM (CDT)
Add to my calendar
Organizer
GREATDates = GREATCouples
WHAT's THIS GROUP ABOUT? CLICK to VIDEO (1m:10s) or read info below to see how -whether Single, Committed or Married- you can take your dates and relationship beyond the ordinary!
Get out of your boring date/date night routine! When a couple has fun together it creates and enhances the relationship.
GREAT Dates start and maintain GREAT Couples! But who has the time, energy or creativity to put together GREAT Dates?!
GUYS, this group is especially for you! Most often you're expected to come up with the GREAT Date idea... with us you'll get more than a few clues!
We're a lively, interactive, sometimes provocative group where members of both genders --Single, Committed, or Married-- get: GREAT Date Ideas; GREAT Resources, and GREAT Events to help you take your dates and relationships beyond the ordinary.
What to Expect? GREATDate ideas for singles and for couples; first date 'best to impress'; dinner discussions; overcoming date night challenges for couples; and more.
! JOIN NOW FREE !
NAKED ! Scavenger Hunt + Brunch ! Dallas Arts District Jun