Naked People Are Magic

Sunday, July 29, 2012 at 7:00 PM
Event Details
Caps Lock Theatre presents... 
Naked People Are Magic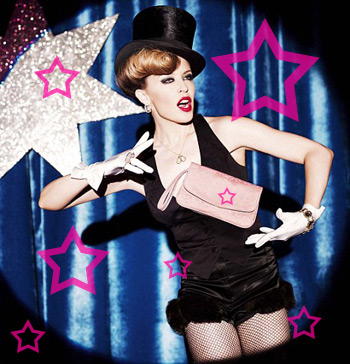 (Yes, that's Kylie Minogue. Who won't be there. But lots of other sexy people will be.)
A burlesque & cabaret fundraiser to benefit our production of Mariah MacCarthy's Magic Trick in the New York International Fringe Festival!
Happy Half Hour: OPEN VODKA BAR (provided by Reyka Vodka) from 7-7:30pm!
FREE WINE ALL NIGHT (provided by Barefoot Wine) if you donate $25 or more!
Raffle!
Pasties!
Music!
Naked!
MAGIC!
Hosted by Chemda Khalili of Keith and the Girl!
Featuring...
The cast of Magic Trick!
Dark Starlet!
Diana Oh is GOING ROGUE!
Efemmera!
Emily Rupp!
Brooklyn Babydoll!
Red Hot Pinky!
Jessica Delfino!
Sincerely Yours!
Miss China Doll!
Nat Cassidy!
Kat Power Power! 
Bombazeen Bean! 
D'Lo! 
Brownie Pointe!
Derrick and the Black Sea!
and Bathtub Jen and the Henchmen! 
Raffle prizes:
-2 tickets to queer kink party Myth, including the fulfillment of ANY of your sexual fantasies (resources allowing--to be coordinated with party producer)
-One spot in the artist retreat Filling the Well
-A custom-created song by Diana Oh
-A pie from Liz Richards
-Headshots from Kacey Anisa
-A custom-created erotic poem by Andy I.
-A private yoga session with Laura Baron of Warrior Pose Yoga
-Sex toys!
-Theater tickets!
-Handmade pasties!
...AND MORE! 
Raffle tickets:
1 for $1
7 for $5
20 for $10
50 for $20 
When: Sunday, July 29, 7pm
Where: Public Assembly
70 North 6th Street
Brooklyn, NY 11211 
Tickets: Pay-what-you-can ($20 suggested donation) or $25 for unlimited free wine. The OPEN VODKA BAR is available to all, but only from 7-7:30, so COME EARLY!
About Magic Trick, to which all your dollars will go:
Bana: Beautiful, paraplegic, missing. Eric: her (ex?) boyfriend, looking for her. Clara: That burlesque dancer they almost took home. Bana's donning pasties, Eric's losing his sh*t, and Clara gets naked and won't leave. A love story with burlesque.
Magic Trick
By Mariah MacCarthy
Directed by Christina Roussos
Starring Kim Gainer*, Nic Grelli*, and Diana Oh
Presented at HERE Arts Center as part of The 16th New York International Fringe Festival
SAT 8/18 @ NOON
SUN 8/19 @ 3:00
TUE 8/21 @ 4:00
THUR 8/23 @ 8:00
SAT 8/25 @ 7:00 

*indicates member of Actors' Equity Association 
When & Where

Public Assembly
70 North 6th Street
Brooklyn, NY 11211


Sunday, July 29, 2012 at 7:00 PM
Add to my calendar
Organizer
We do funny, human, ugly plays by whatever means necessary.