Description
Naked Nights is back!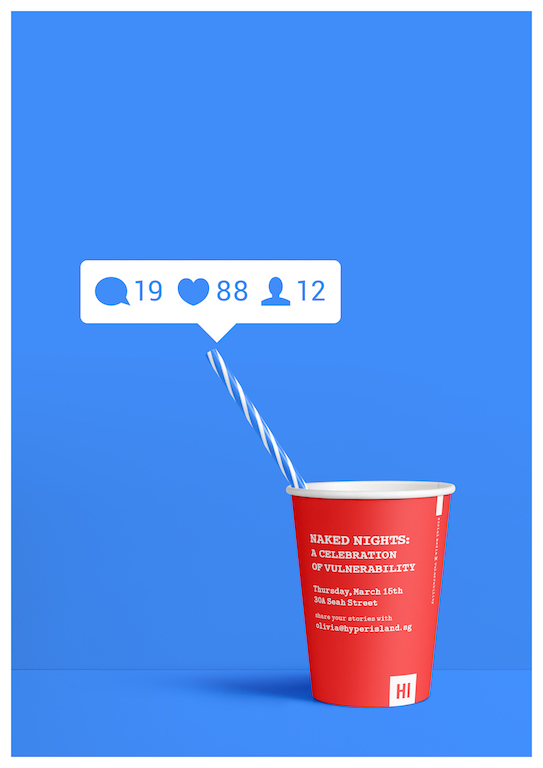 Naked Nights is an event and gathering that celebrates vulnerability! Our mission is to normalize vulnerability by making it FUN, inclusive and celebratory.
Hyper Island Masters student Olivia Coleon explores the concept of the relationship between social media and vulnerability with Naked Nights. The effect of social media on our lives is a hot topic right now and we want to dig into how it has effected our ability to be vulnerable.
Naked Nights was born from the question: Where and how do moments of real creativity, engagement and connection occur? And then: vulnerability. A word that makes most of us cringe and is often condemned. But vulnerability is a strength! It presents an opportunity for true growth, where a person or business can seize the moment and make a change.
Storytellers will share their experiences related to the theme of vulnerability and social media. And the audience will celebrate them and have a good time!
Want to share? We're looking for storytellers and want to celebrate you! If you have a story that shines on the relationship between vulnerability and social media, please email olivia@hyperisland.sg for more info.
Rough Agenda
7:00 - 7:40p: Hang out, get to know your fellow shakers, grab a drink and some food
7:40 - 8:30p: Stories
8:30 - 9:00p: Drink some more and celebrate our amazing story-tellers
Location: We are being hosted at a new coworking space for designers in Bugis. So new it doesn't have a name yet! Join us at 30A Seah Street, 188386.
About the Project and Organizer
Naked Nights was proudly started in Singapore by Hyper Island Masters student, Olivia Coléon. We hope to spread our mission and celebrate vulnerability globally. As Brené Brown says, "Vulnerability is the core, the heart, the center of all human connection and innovation."