Naked Conversations is a Discussion & Book Signing w/ Erotic Noir Author Za...
Description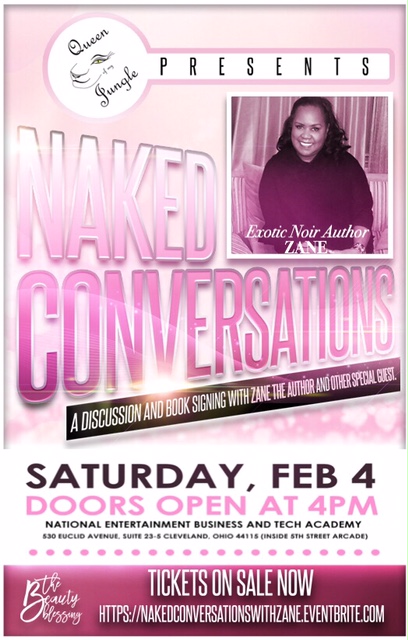 A discussion and book signing with Zane the Author and other special guest.





Have you ever wondered what life is like for people who want to have conversations about sex but are afraid to? Well we want to provide a forum for those conversations!





Sexuality, including emotional relations and responsibilities, human sexual anatomy, sexual activity, sexual reproduction, age of consent, reproductive health, reproductive rights, safe sex, birth control, sexual abstinence and more are topics that should not be avoided. We all deserved to be educated in every area especially if it can provide safety for ourselves and loves ones.