Description
Naked Circle - a body positive journey with Calu Lema
Our Vulnerability is Our Strength. Naked Circle is a space to explore our relationship with our body playing with boundaries, physical and emotional nudity (it's never compulsory to be completely naked), and creating new body positive references for our journey. A guided session to practice hearing our truth and how it feels in our body when our words and desire are aligned.
An opportunity to celebrate and nurture each other by listening, witnessing and sharing. A chance to connect with ourselves and other women on a deeper level of love and support, releasing fear and judgement whilst inviting healing and self-love.
Let's co-create a journey to dive deeper into a space of the heart, of truth and connection.
Bring a towel, and a sarong. There will be non-alcoholic hot and cold drinks, and nibbles. Looking forward to meeting you!
******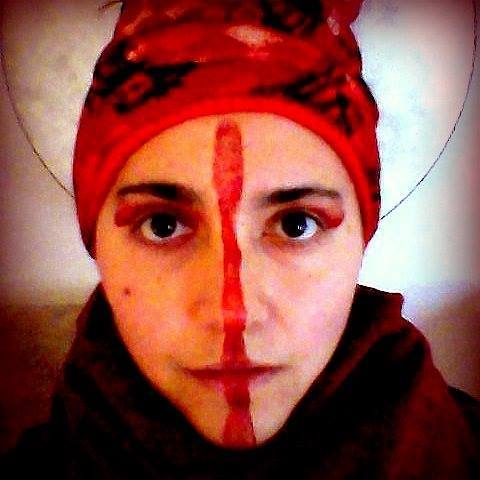 Calu creates and facilitates powerful spaces for connection playing with intuitive touch, free movement, sensorial exploration, emotional release and a lot of creative expression.
Her journey has been guided by intuition, dreams, menstrual art, ancestors and nature for more than 15 years and she continues to be inspired by life's flow whilst tapping into her own body wisdom.
She is into bodywork, conscious sexuality, naked exploration, art through movement and presence, inclusive intimacies, personal internal and external activism and authentic communication.
She created Comtacto, an adventure through touch, silence, play, rhythm and breath; a space to give ourselves and others permission to Be with a strong emphasis on embodiment.
She now travels between the UK and Portugal co-creating rituals, events and spaces for personal and communal growth and healing.