Palestinian-American author, actress, playwright, and activist Najla Said performs her one-woman show. Opening Act by Judith Sloan
About this event
Daughter of Edward W. Said, the Columbia University professor who until his death in 2003 was a cultural critic and public intellectual known for his book Orientalism, Najla guides the audience through her coming-of-age story. She shares her journey from growing up on the Upper West Side of Manhattan to becoming an Arab-American on her own terms.
directed by Sturgis Warner
There's something heroic about her broader stance to a topic that generates fury and recrimination, she brings a lightness and a steadfast refusal to hate." New York Times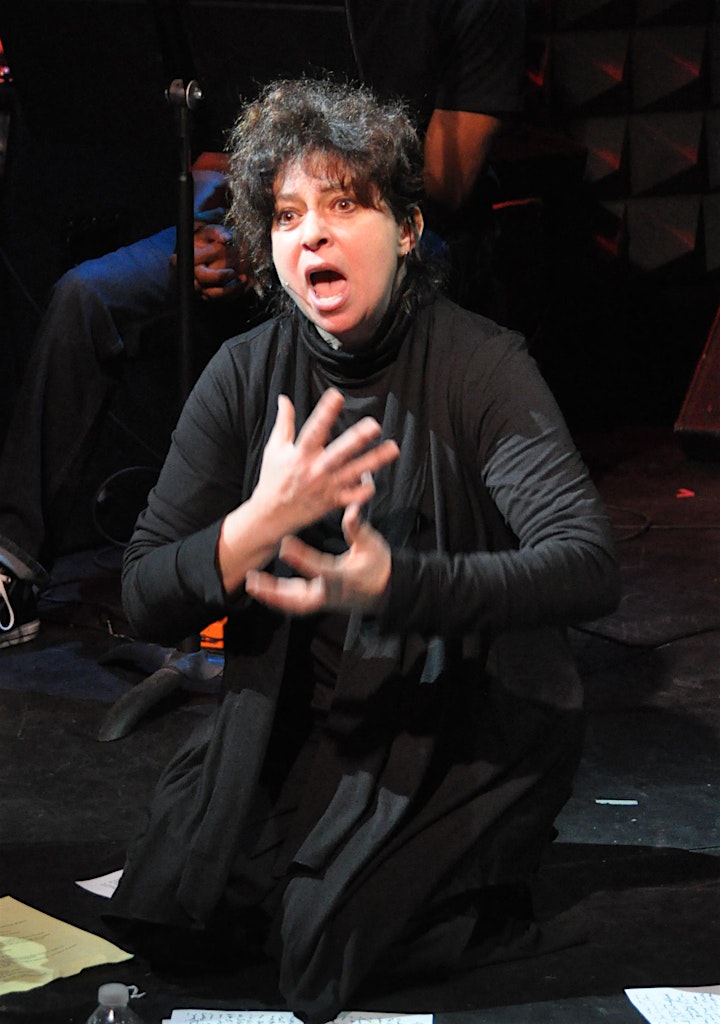 Opening Act by actress/writer/audio artist Judith Sloan"A welcome voice crying in the contemporary wilderness of political correctness... seasoned with tolerance and joie de vivre." Theater Week
A physically distanced, socially engaged event. Audience must show proof of vaccine and wear masks.
Presented by EarSay, with support from the THE NEW YORK CITY DEPARTMENT OF CULTURAL AFFAIRS (DCLA) and by the New York State Council on the Arts NYSCA Restart NY: Rapid Live Performance Grant with the support of the Office of the Governor and the New York State Legislature.
Organizer of Najla Said's solo show Palestine
EarSay is an artist-driven non-profit arts organization dedicated to uncovering and portraying stories of the uncelebrated. Founded by Warren Lehrer and Judith Sloan in 1999, our projects bridge the divide between documentary and expressive forms in books, exhibitions, on stage, in sound & electronic media. We are committed to fostering understanding across cultures, generations, gender and class, through artistic productions and education. We bring our work to theatres, museums, schools, prisons, festivals and universities.