Description
Can we create change in our community? Let's start with a night of crowdfunding, music, food and community action!
Nairobi Stew is a community dinner that offers a vibrant, collaborative and inspiring space where people convene, share a meal, build new connections and reacquaint with older ones while supporting community projects in Nairobi. The stew is built on the belief that Ksh 500, 4 pitches, stew and a vote is all you need to make incredible things happen in your community.
This is the third event in the series. The proud winner of the second event was Anne Muthoni of the Performing Arts Club, which nurtures artistic talent in young children in Mukuru in music, dancing, acting, acrobatics. The funds from the microgrant contributed to the facility to shelter the children from the elements as the practice. The first event saw Maria Omare from Paa take home the crowdfunded microgrant to support her venture that upcycles water hyacinth from the Nairobi Dam to create handmade crafts such as purses and mats. You can read more about them here.
Nairobi Stew is a great way to raise money, build community support and get connections to local resources that can help you carry out your project. The money is not the best part about the evening - our aim is to make sure that every presenter of the evening goes home with connections and pledges of support from the community.
How does it work?
For a suggested donation of 500 ksh, attendees receive a bowl of stew and a ballot, and listen to four presentations on ideas ranging from art, urban agriculture, social justice, social entrepreneurs, education, technology and more. Each presenter has four minutes to share their idea and answer four questions from the audience. At the event, attendees eat, talk, share resources, enjoy art and vote on the project they think benefits the city the most. At the end of the night, we count the ballots and the winner goes home with all of the money raised to carry out their project. Winners will then come back to a future Stew dinner to report their project's progress.
Want to pitch about your project at Nairobi Stew?
Great! The application form can be found here, and the deadline to apply is midnight on Monday 6th November. The only criteria is that your project has to contribute to a better Nairobi. Please take a moment to read our guidelines and application process before submitting your form. If your proposal is chosen, you'll have 4 minutes to pitch it to the Stew community. The pitch that wins the popular vote takes home the crowdfunded microgrant.
Agenda:
17:00 Doors open. Come, find your seat, talk with your neighbour and learn about the presenters.

18:00 Introduction to Nairobi Stew, and then presentations. Each presenter is invited to talk about their idea for four minutes, and then the audience is allowed four questions.

19:00 Dinner & voting.

19:30 Announcement of the winner.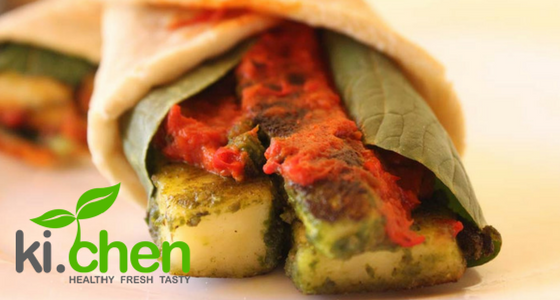 Ki.chen supports Nairobi's changemakers as the official Food Partner for Nairobi Stew. They deliver fresh, healthy and tasty breakfast, lunch and dinner right to your doorstep, from only 450ksh. You can also reach out to them for event catering. Check them out and order your meal from here.
All photos at Nairobi Stew are taken by our partners at Quantum Pixels Media, a full-service media production company offering start to finish products in all aspects of creative audio visual communication. They deliver their work through impact sourcing, offering youth from humble backgrounds the opportunity to learn creative skills through their programme.