Description
Attend NAIOP's Developing Leader Property Tour at St. Augustine Preparatory Academy followed by an Informal Happy Hour at Enlightened Brewing Company.
Given a highly documented need for high performing schools, the Ramirez Family Foundation committed to build Saint Augustine Preparatory Academy, a faith-based K-12 school, on the South Side of Milwaukee. The Ramirez Family Foundation partnered VJS Development Group, LLC, VJS Construction Services, Inc and Korb + Associates to help make their vision a reality. VJS Development Group worked in collaboration with VJS Construction to identify and evaluate the feasibility of various sites, ultimately assisting in the acquisition of 14 parcels, including industrial sites, surrounding residential homes and public right of way to assemble approximately 12 acres for the project. VJS and Korb +Associates also assisted in assembling the public relations consultants to help navigate a challenging zoning and approval process.
Saint Augustine will be completed this summer and is a 192,000 SF school designed to serve 1,000 students in grades K-12.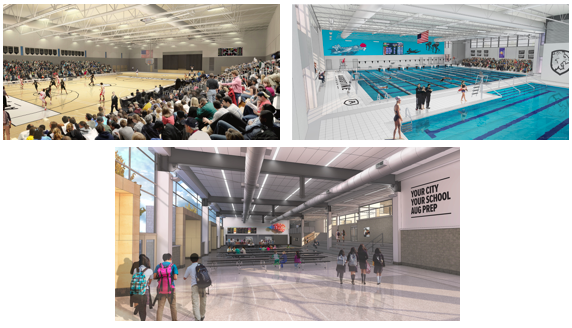 PROGRAM:
4:00-4:15 Registration at St. Augustine
4:15-5:00 St. Augustine Property Tour
Enlightened brewery began in room 207 of the Lincoln Warehouse, where co-owners Tommy Vandervort and James Larson, were brewing a half-barrel at a time. As Enlightened's reputation grew, so did their ability to churn out their flagship and experimental beers. While Tommy and James enjoyed their 500 square foot home, the demand for their beers was higher than the size of the room allowed for output, and they had no space to pour their brews for thirsty friends! Because Tommy and James love Bay View so much, they began work in the spring of 2016 on an expanded production space and taproom, which opened to the public in the late summer of that very year.
Their Philosophy of Beer: Keep it simple! We make what we like to drink, and we also love to explore new approaches to tried-and-true styles.
"Drink it Down, Enlighten Up!"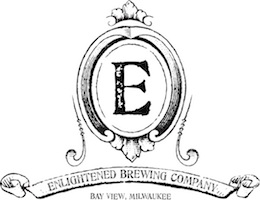 Learn more about St. Augustine Preparatory Academy and Enlightened Brewing Copmany.
***PLEASE REGISTER for the event so we can plan accordingly. Bring a friend or anyone interested in joining NAIOP WI! There is no cost to attend.***