Sales Have Ended
Ticket sales have ended
Online Registration is now closed. Don't worry, tickets can still be purchased at the door! Registration Desk opens at 8:00 a.m.
Sales Have Ended
Ticket sales have ended
Online Registration is now closed. Don't worry, tickets can still be purchased at the door! Registration Desk opens at 8:00 a.m.
Description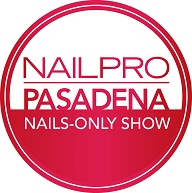 Southern California's Largest Nails-Only Trade Show offers everything you need to build a successful nail business!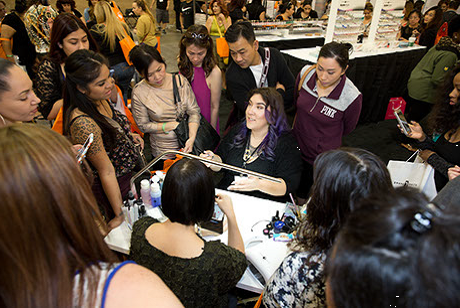 NAILPRO Pasadena Offers:
Brand-specific technical seminars

showcasing the finer points of new and popular products. (FREE with the purchase of your ticket!)

Great Deals

on professional products from the industry's top manufacturers

2017 NAILPRO Cup

- Compete in the world's most prestigious nail competitions!

RAFFLES! Enter to win 1 of 5 NAILPRO Swag-Bag Raffles

including a chance to win the GRAND PRIZE! (valued at $1,000 worth of products)

Network

& share with peers and bloggers in the nail industry

The first 500 attendees receive a tote bag with product samples!
FAQs
How do I get my tickets?

All tickets purchased online, by phone or mail with a valid email, will recieve an email confirmation. You can access your tickets in a few ways on your Mobile Device or Smart Phone:
Email Confirmation - your tickets are attached to this email confirmation. From your email it can be downloaded as a file on your phone that can be opened and scanned.
Eventbrite App - you can download the Eventbrite app, create an account for free where your tickets will be stored. Upon your arrival to the show, you will log on to your EB account and open your ticket files to be scanned.
Show Update Emails – email updates on the show from Eventbrite always include access to your show tickets.(FYI - a "Show Reminder" email is sent 48 hrs. before the event)
IMPORTANT INSTRUCTIONS FOR MOBILE TICKETS - When using mobile tickets on your device, please make sure your device is fully charged, on its brightest setting and ready to be scanned ensuring a fast check-in.
If you'd like to have your tickets in hand, you can always print them from your confirmation email or any of the above options.
What's included with my General Asmission Ticket?
A general admission ticket includes access to all educational classes and the trade show floor for the day, 4/30. It does NOT include access to the Hands-on Workshops, Monday, May 1st. This requires a seperate fee.
What about hotel accommodations?
NAILPRO Pasadena has reserved a block of rooms at the Sheraton Pasadena Hotel located at 303 Cordova Street, Pasadena, CA 91101. Special room rate for attendees is $199.00 a night + tax for single or double occupancy. Rates are for standard rooms ONLY. Special Rate Expires 4/7/17 at 5pm PST. To reserve your room, Call 800-457-7940 and mention the Group Code "NAILPRO 2017"
Who can attend NAILPRO Pasadena?
Creative Age shows are professional events, and proof of licensure may be requested. Students should be able to provide a student ID, school registration receipt or a letter from the school administrator. A licensed professional or enrolled student may bring one companion with them to the event. The companion must purchase a general admission ticket for entry and may not purchase professional products.
NO INFANTS, STROLLERS AND CHILDREN UNDER 12 ARE PERMITTED ON THE SHOW FLOOR. Children 12 yrs of age or older must purchase a general admission ticket AND be accompanied by a licensed professional.

What if I purchase a ticket but can't attend?
For a full refund, tickets must be returned to Nailpro Shows, Attn: Registration, 7628 Densmore Ave., Van Nuys, CA 91406, by 4/7/17. A refund may take four weeks to process.Tickets purchased through distributors must be returned to that distributor by 4/7/17. NO REFUNDS will be issued after 4/7/17.
Can you accommodate special needs?
If you have a special need we can address, please contact show manager, April Menendez, 30 days prior to the show to allow time to accommodate your special request.
If I don't want to use my credit card number online, how can I register?
Purchase tickets by calling 888.491.8265 to register by phone.

Other questions? Email amenendez@creativeage.com or call 888.491.8265.