Description
Stress plays a major part in the ability of the brain to process and synthesise information.
Reducing stress is known to lead to a healthier and more positive state of physical and mental wellbeing.
Learning strategies for creating optimal brain and cognitive function can greatly enhance your academic results, particularly in the lead up to, and during, the undertaking of exams.
In this workshop, Dawn and Veronica will provide strategies to ensure success for Year 12 ATAR students.
We will show you how to relax and release stress and worry as you prepare for upcoming exams, grounding yourself with confidence in your skills and abilities to recall information easily and effortlessly.
You will learn to be mindful of your breathing, as you allow yourself to connect with your inner knowing, helping you feel calm and focused.
The workshop will help you:
Understand your unique learning profile and develop an optimal study plan based on this profile

Understand your unique "stress" behaviour profile (because we all "do" stress differently!)

Learn and implement techniques and skills for managing your unique stress profile – visualisation, energy shifting, relaxed breathing, mindfulness, organisation and time management.
So, come along and learn how to achieve the success you desire whilst feeling calm, relaxed and confident!
---
Meet the facilitators:


Dawn Evans McLeod -

Guidance Within
Dip. Counselling,

Cert. Hypnotherapy

(Member IICT)
Dawn's background in Counselling and Personal Development meets with her passion for Astrology, Meditation and Hypnotherapy (Member of International Institute of Complementary Therapies) bringing clarity in who you are as an individual and the story you are here to tell.
Dawn is also a professional Art Development therapist and facilitates a range of workshops and seminars that support her client's healing and development.
Dawn's empathetic yet practical approach leads to high trust relationships, an important factor in the health and wellbeing of young people today.
Contact Dawn at :
Rockingham Health and Wellness Centre:
Unit 4 / 4 Leach Cres
Rockingham, WA 6168
Phone: 0404 327 233
Email: dawn@guidancewithin.com.au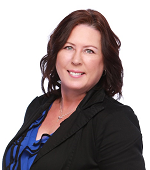 Veronica Smith - The YACC Project
Dip. Teach, Cert IV TAA, The In8Model Master Practitioner
Veronica is an experienced senior secondary school teacher, Career Education Specialist and Training Consultant. She has held various roles over a 30 year period, both in the education and private sector and is currently the founder and operator of EPICC Training Co.
The YACC Project, through The YACC Training Academy, is dedicated to servicing youth in education and training and is offering an alternative to the traditional school environment in achieving education and training goals for 14 - 18 year olds. With a focus on the strengths and interests of the individual student, these programs are engaging and enjoyable.
The YACC Project also offers youth coaching services - Lifecode for Teens - as well as support for parents, caregivers and youth workers.

Contact Veronica at:
Sarah's Circle Holistic Hub
23 Scott St Mandurah
Phone: 0400 130 070
Email: info@yaccproject.com.au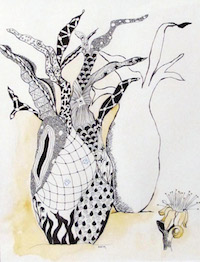 Dawn Evans-McLeod
"Boabs"
Date and Time
Location
Mary Davies Library and Community Centre
17 Settlers Avenue
Baldivis, WA 6171
Australia