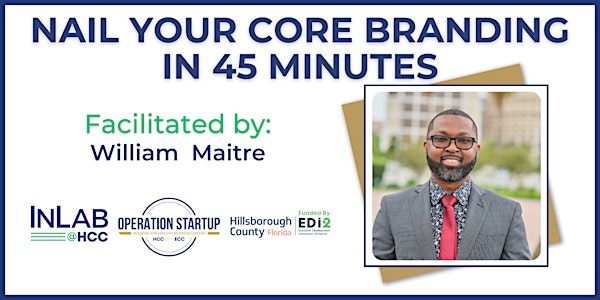 Nail Your Core Branding Message in 45 minutes
We are narrowing down the core branding of the business for others to understand and reach the target audience sufficiently.
About this event
The participants will learn the following:
1. How to look holistically at your business. (hint. it isn't what you think)
2. How to nail down your core branding message in 45 minutes.
3. Be able to articulate their brand in a more coherent way.
4. Walk away with a core message that will allows them to start building a more authentic brand around their business