Description
Ladies, you will not want to miss this exhilarating opportunity for empowerment and networking on Saturday, March 25th at the University of Maryland, Baltimore SMC Campus Center (621 W. Lombard St., Baltimore, MD 21201) from 11am- 2pm. This powerful forum will be an interactive session that will raise awareness about the 4 Pillars for building a solid Personal and Professional Foundation (Values - Vision - Virtues – Voice) with a deep-dive on VOICE.
You will walk away with:
An understanding of the unique gifts you possess to add value at the table

Basic elements for designing a strategy for getting a seat at the "right" table
Practices to help you show up powerfully, and be heard.
A delightful and entertaining ambiance, coupled with a tasty and fulfilling menu. The NAHSE Baltimore Chapter has provided the platform; we ask that you bring your own THOUGHTS, VOICES, and APPETITES.
---
Meet our Speaker: ANNE PALMER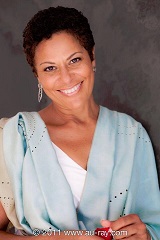 Highly motivated, heart-centered entrepreneur focused on empowering others to use their gifts to claim the greatness they are called to in life. As an Emmy-award winning talk show host, spokesperson and non-profit executive, she developed a powerful persona and cultivated the gift of "presence". Now as a clarity expert, she trains clients to identify their gifts and claim their voice, so they achieve leadership and communication mastery.

Anne is the author of the Amazon best-seller, "The Gifted Trap…E.M.E.R.G.E.™ From Gifted To Great". In the book she reveals the three influencers - PB&Js™ (Perceptions, Beliefs and Judgment)-- that either empower or entrap you. She offers tools to "manage the influencers OR they will manage you!"

Her passion is empowering gifted and talented women to claim their unique greatness.
http://www.annepalmer.com/