Event Information
Location
Bijó Gyógyközpont
Miklós utca 18.
2. emeleti előadó
4025 Debrecen
Hungary
Description
Kedves TM gyakorlók!
Nagy örömmel értesítünk Titeket, hogy ismét lehetőség lesz nagycsoportos meditációra NOVEMBER 25-én SZOMBATON 17:00-kor több magyar városban: Budapesten, Pécsen, Debrecenben, Szegeden. Várhatóan kb 25 európai ország lesz összekötve a videó konferenciában.
A csoportos meditáció után a videókonferenciára meghívott előadónk ezúttal John Hagelin, Ph.D, elméleti fizikus, aki hétköznapi nyelven fogja elénk tárni a kvantumfizika és szuperhúr elméletek, illetve a legújabb idegrendszeri kutatások eredményeit. A magasabb tudatállapotokról és a megvilágosodás idegélettani hátteréről, a tudat és a fizikai világegyetem egyesített megértéséről valamint ezeknek a felfedezéseknek az egyénre és a társadalomra gyakorolt messzeható következményeiről fog beszélni.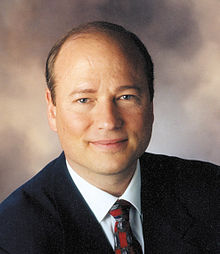 Dr. John Hagelin
President of Global Union of Scientists for Peace
Érkezés: 16:15-16:30
Kérjük, hogy legalább 30 perccel a 17 órai kezdés előtt már legyetek a helyszíneken! (Az egyes városok pontos helyszíneit az adott város regisztrációs oldalán találjátok.)
Budapest: http://bit.ly/TM-Budapest-2017-11-25
Debrecen: http://bit.ly/TM-Debrecen-2017-11-25 (ezen az oldalon vagy most!)
Szeged: http://bit.ly/TM-Szeged-2017-11-25
Pécs: http://bit.ly/TM-Pecs-2017-11-25
Debreceni szervezők és bővebb információ:
Dienes István és Dienes-Nagy Erika
+36 30 286 37 44
belépő: 1000 Ft/fő
Date and Time
Location
Bijó Gyógyközpont
Miklós utca 18.
2. emeleti előadó
4025 Debrecen
Hungary