NAFTC - Ferris State CNG Fuel System Inspector Training

Tuesday, May 14, 2019 at 9:00 AM

-

Wednesday, May 15, 2019 at 5:00 PM (EDT)
Event Details
Course Description:

Compressed Natural Gas Vehicle
Fuel System Inspector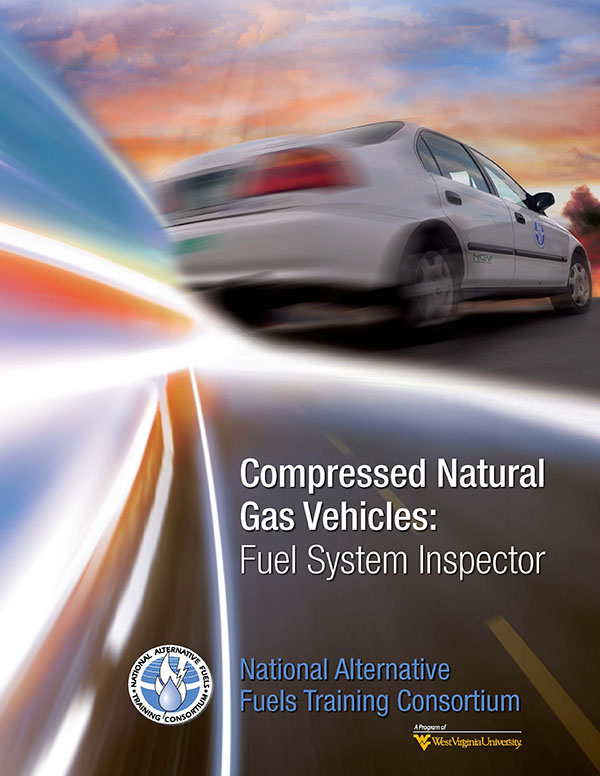 Learn practical skills in actual shop environments
CNG vehicle cylinders should be inspected every three years or every 36,000 miles. In this two-day hands-on course you will learn how to properly examine the various types of CNG cylinders and installations.
Why Take CNG Vehicle Fuel System Inspector Training?
Today there are more than 25 million natural gas vehicles (NGVs) in use. These vehicles use CNG cylinders and the NGV system components require periodic inspection, which creates a demand for certified inspectors. Current standards require visual inspection once every three years or every 36,000 miles over the life of the container. Good shop practice recommends a more frequent general inspection. The inspector needs to know what to look for, how to visually inspect, and how to determine whether the cylinder is safe.
The continued use of acceptable cylinders and the removal from service of damaged cylinders that do not pass the visual inspection criteria are critical to the safety and well-being of all who may come into contact with NGVs. Done correctly, fuel system inspection will assure a viable, safe future for an industry that provides a cleaner alternative to traditional fuels for transportation.
The National Alternative Fuels Training Consortium at West Virginia University has developed a thoroughly researched, instructionally sound, and easily applied training program for CNG fuel system inspection. Participants gain a thorough knowledge of all required inspections, tests and apparatus and inspection procedures applicable to the types of cylinders and fuel systems that will be inspected.
Course Objectives
Taught by certified NAFTC instructors, this two-day course will enable you to:
Understand theory, equipment, safety, and good work practices
Develop a working knowledge of the types of cylinders and fuel system components used in CNG vehicle systems
Visually inspect CNG cylinders and fuel system components for damage and deterioration
Describe construction techniques and material types used in CNG cylinder manufacturing
Vent and store CNG cylinders safely
Recognize various failure models
Safely and confidently handle CNG cylinders and fuel lines related to the system
Perform required reporting procedures
Become a certified CNG Fuel System Inspector by passing the CSA International standardized certification test for cylinder inspection. (CSA International is a recognized certification and standards organization). This course along with study will help prepare you for the certification exam which is available at CSA International

Hands-on activities will provide participants with the opportunity to perform CNG vehicle fuel system inspections themselves on a CNG vehicle.
This course is available to NAFTC member schools as a train-the-trainer upon advance request.
Course Materials Provided to the Participant:
Participant Manual - including review questions and learning activities*
Program certificate
Course Materials Provided to NAFTC Members participating in Train-the-Trainer session:
Instructor Manual - including course agenda and planning notes
Participant Manual - including review questions and learning activities
Program certificate
Training aids (PowerPoint presentation, Flash animations, tests, etc.)
List of suggested hands-on training aids for shop tasks
Classes are offered through the National Alternative Fuels Training Center in Morgantown, WV. Customized classes can be brought to your doorstep and are designed to meet your particular needs. Please contact micheal.smyth@mail.wvu.edu for details, class pricing, and for NAFTC membership information.
*Each module of the Participant's Manual contains text, illustrations, explanatory figures and tables, module review questions, and a list of key terms and abbreviations.
ISBN Number:
978-1-933954-12-7
Save This Event
When & Where

Ferris State University
Automotive Building, Room 102
798 Campus Drive
Big Rapids, MI 49307


Tuesday, May 14, 2019 at 9:00 AM

-

Wednesday, May 15, 2019 at 5:00 PM (EDT)
Add to my calendar
Organiser
The National Alternative Fuels Training Consortium (NAFTC) is a pioneer and national leader in developing, managing and promoting programs and activities that desire to cure America's addiction to oil, lead to energy independence and encourage the greater use of cleaner transportation. The NAFTC is the only nationwide alternative fuel vehicle (AFV) and advanced technology vehicle training organization in the United States. It is our mission to provide the training infrastructure for implementing widespread use of alternative fuels, AFVs and advanced technology vehicles, in an effort to increase our nation's energy security and improve air quality by reducing greenhouse gas emissions from the transportation system.
The NAFTC is headquartered at West Virginia University in Morgantown, WV.