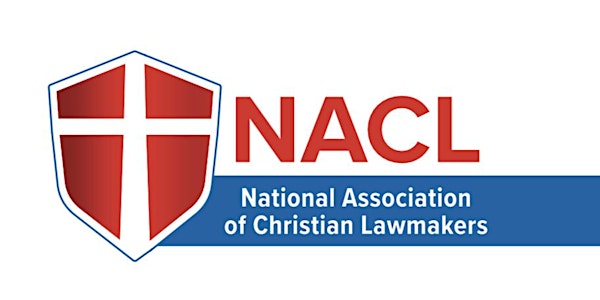 NACL 2022 National Policy Conference - Sanctity of Life
Event Information
Location
College of the Ozarks
100 Opportunity Avenue
Point Lookout, MO 65726
Please join us for the National Association of Christian Lawmakers: National Policy Conference in Branson, Missouri, June 23-25, 2022
About this event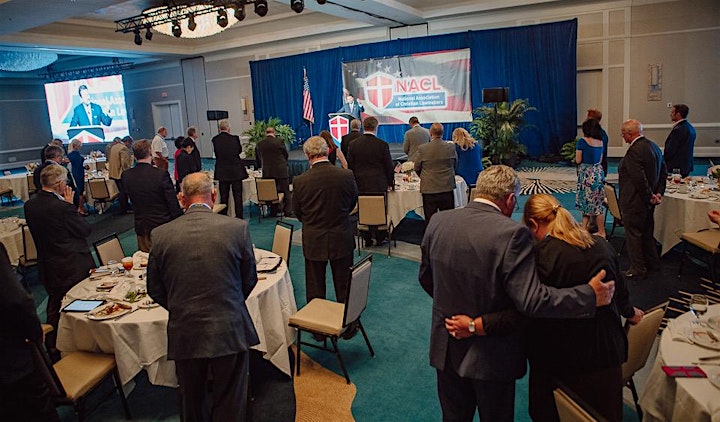 MEETING OVERVIEW
Join with current and former Christian elected officials, faith leaders, believers and supporters for the National Association of Christian Lawmakers (NACL): 2022 National Policy Conference - Sanctity of Life.
Our conference theme is "Sanctity of Life" and will include national pro-life leaders, special speakers, expert panels, induction of new NACL members, NACL-National Legislative Council committee meetings, and the presentation of special awards. We also have invited Florida Governor Ron DeSantis, Texas Lt. Governor Dan Patrick and Janet Folger Porter to be keynote speakers.
SPECIAL GUEST SPEAKERS, MEETINGS AND EVENTS
This event will showcase nationally known speakers, lawmakers & leaders including:
The entire nation awaits the final decision of the U.S. Supreme Court on the Dobbs case from Mississippi dealing with abortion. There is a high expectation that the Roe v. Wade decision of 1973 may be overturned. NACL members from around the country have led some of the strongest pro-life legislation ever passed in the history of the United States as they have sought to protect the lives of unborn children. Sen. Jason Rapert of Arkansas, the founder and president of NACL, sponsored the very first heartbeat bill passed in the nation in 2013, and Sen. Bryan Hughes of Texas passed the nation's 14th heartbeat bill in 2021 adding the now famous Texas-style civil cause of action which has become the most successful pro-life strategy saving the lives of babies in America today. Janet Porter, the inspiration behind the national heartbeat bill movement, will be speaking at the conference and recognized for her valiant efforts to end abortion in America. Jonathan Mitchell, the legal expert who helped draft both the Texas and Oklahoma Heartbeat Bills, has been invited to be in attendance and address attendees on this historic legislation as well.
The NACL was originally announced in 2018 and incorporated in 2019 to become the first fully functioning national legislative policy organization led by Christian elected officials at the local, state and federal levels. In fact, historians have stated the NACL is the very first official national association of Christian lawmakers in the history of our country - and we want you to join and be a part of what we are doing.
The organization is dedicated to restoring the Judeo-Christian foundation of our nation and addressing major policy issues facing our states and nation from a Biblical worldview. The charter meeting of the NACL was held August 4-5, 2020, in Miramar Beach, Florida with Christian elected officials and supporters from all around the United States who chose to take a stand for God and Country. At that meeting 23 elected officials were installed as state chairs for the NACL. The NACL received official recognition as an IRS approved 501(c)3 organization in 2021. The organization continues to grow and now has elected officials serving as state chairs in 26 states, with members and donors from 49 total states and Puerto Rico.
We would be honored to have likeminded Christians and pro-life advocates join with us for this historic meeting celebrating the Sanctity of Life and what lawmakers can do to protect Life in post-Roe America.
Special Note Spouses Welcome: NACL welcomes spouses of elected officials to be at our event. We know that behind every married lawmaker is a spouse that sacrifices for public service as well. We even reduced the registration fee for spouses because we want them to come to our event. Please be sure to register under the special spouse registration for the meeting if you are the spouse of an elected official.
EXCLUSIVE EVENT
This is an exclusive event for Christian lawmakers, faith leaders, policymakers, believers, pastors and NACL members from around the United States. We are dedicated to our Judeo-Christian history and heritage.
We expect the conference to sell out quickly so please register now and reserve your spot as soon as possible.
LOCATION & CONFERENCE HOTEL
Our conference hotel for this event is the beautiful Chateau On The Lake Resort Spa and Convention Center located on Table Rock Lake in Branson, MO. This is a wonderful property with restaurant and spa services available to guests.
The actual conference will take place nearby on College of the Ozarks campus. We are grateful for their invitation to host our meetings this year. Also known as "Hard Work U", College of the Ozarks vision is to develop citizens of Christ-like character who are well-educated, hard-working, and patriotic - which is in alignment with the values of the NACL.
Shuttles will be made available each day to transport members and attendees from the hotel to our conference venue. College of the Ozarks is only a short distance from Chateau On The Lake.
A special registration link will be made available upon completion of your conference registration to book your hotel at Chateau On The Lake.
Thursday, June 23rd - Opening Day
The registration desk opens at 3pm at the hotel venue.
6:30pm OPENING RECEPTION at Chateau On The Lake, 2nd Floor
Friday, June 24th - 2nd Day
Our opening session and the official meetings begin at College of the Ozarks. This will be a full day. The committee agendas will be available to attendees at the meeting and posted closer to the event. Breakfast, lunch and dinner will be served. An awards banquet will be held during the evening.
The NACL committees and expert panels will be dealing with issues ranging from honoring God in the public square, critical race theory, election integrity, pro-life policy, religious liberty, transgender legislation, America-Israel relations, 2nd Amendment rights, saving our schools from liberal elites and the education system, national security, navigating social media, registering Christians to vote, and electing Christians to public office.
June 25th - Final Day
The day begins with breakfast and a special speaker, followed by closing meetings. The committee agendas will be available to attendees at the meeting and posted closer to the event. The Closing Session will include special presentations and include a Keynote Address from Lt. Governor Dan Patrick of Texas. We plan on the meeting ending by Noon.
Afternoon Free
OPTIONAL BONUS EVENT: The NACL has arranged for guests to attend "Jesus" at the Branson Sight and Sound Theatre in the evening.
IMPORTANT NACL NOTICES
The NACL is a private membership organization. Only paid members and registered attendees who are our guests are allowed to participate and attend our meetings.
The NACL is not responsible for accidents, illness or loss of property of attendees.
Registered NACL attendees must display their meeting credentials at all times in order to be admitted to all meetings and events including the receptions, breakfasts, lunches or dinners.
Security will be present for the security and safety of our attendees.
The NACL reserves the right to ask any registrant or attendee to leave the meeting if they become disruptive to the meeting, proceedings or other attendees. Registration fees will not be refunded.
NO REFUNDS
There will be NO REFUNDS. All registrations, tickets, memberships, sponsorships or donations are non-refundable. If the June 23-25, 2022, meeting is forced to be cancelled for any reason all registered attendees and/or sponsors will be given credit at a future conference.
PURPOSE
In 1776, the founding fathers of our nation made four specific references to God in the Declaration of Independence, referring to Him as Nature's God, our Creator, the Supreme Judge of the World, and Divine Providence. They understood that God has given every person natural rights that no man created and no man can take away. Our nation is forgetting this fundamental principle and it is time that we take action before it is too late.
In Proverbs 29:2 the scripture declares, "When the righteous are in authority, the people rejoice: but when the wicked beareth rule, the people mourn." Our nation has been experiencing spiritual decline for decades and we now are dealing with social unrest and political division at levels not seen since the Civil War in the 1860s. We believe that the answer to these challenges can be found by uniting Christian believers together with Christian elected officials who are dedicated to restoring the Judeo-Christian foundation of our nation and serving in elected offices at every level around the nation.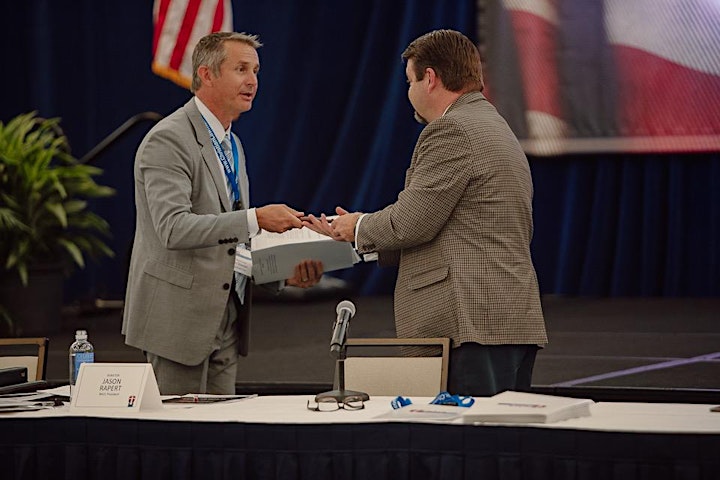 The National Association of Christian Lawmakers (NACL) is host to the first functioning National Legislative Council that is led by Christian lawmakers from the local, state and federal levels.
Based on discussion and debate, Christian lawmakers through the NACL formulate model statutes, ordinances and resolutions based upon a Biblical worldview for introduction in cities, counties, states, and at the federal level in Congress. No other organization has done this or is currently doing this in our country today.
The goal is for lawmakers to come together in support of clear Biblical principles so that our nation lives up to its national motto "In God We Trust." In Psalm 33:12 of the Holy Bible the message is clear, "Blessed is the nation whose God is the Lord." We have been suffering in this nation because ungodly leaders are in many positions of authority and their actions result in ungodly laws, decisions and judgments.
The Bible is very clear on several issues including the protection of all life and the fact that God created man and woman for companionship and marriage. The Bible also is clear that God's plan for humanity was for those who believe in Him to take authority over everything in the earth, Genesis 1:26-28. Christians are being forced out of the public square and chastised for speaking up on issues in the private and public realm. The early signs of Christian persecution are already present in our culture today and we must stop this now.
It is time to take action and we are recruiting solid leaders who are willing to take a stand. Come join us and take your place to stand in the gap for the future of America and be a part of saving our nation!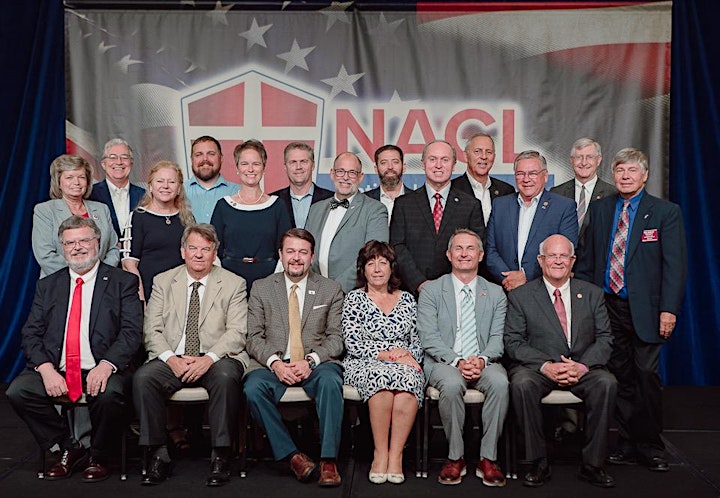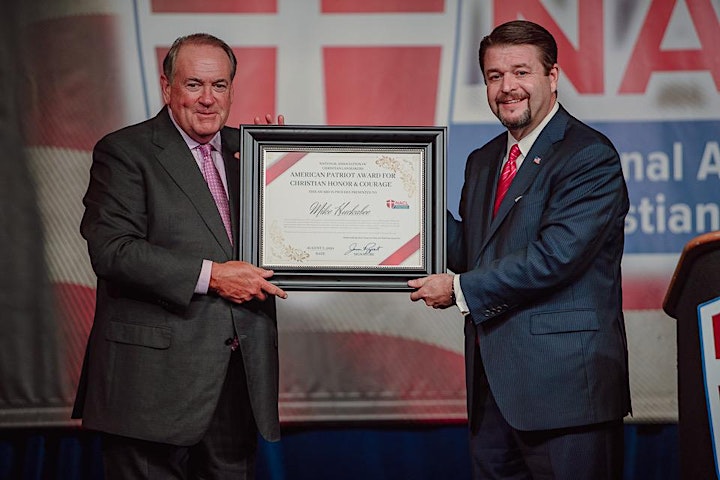 Date and time
Location
College of the Ozarks
100 Opportunity Avenue
Point Lookout, MO 65726
Refund policy