Description
Pipeline Stress Corrosion Cracking and Cathodic Protection Shielding Behavior of Some Commonly Used Coatings
Overview
The third technical talk of the season by the NACE Edmonton section will be on Friday, January 26th at the Nest on the NAIT campus. NACE Edmonton focuses on growing and supporting the corrosion community in Edmonton and the surrounding area and these technical talks provide an excellent networking and education opportunity for anyone related to corrosion. The talk is appropriate for NAIT and UofA students interested in a career in corrosion and meeting professionals in the corrosion field as well as for engineers and technicians involved with the corrosion community. The technical talk includes a dinner and presentation about corrosion.
The talk will include factors influencing the initiation, propagation and arrest of near-neutral pH type stress corrosion cracking (SCC) in pipelines will be discussed along with the challenges. Cathodic protection (CP) level versus the occurrence of SCC and the likelihood of arrest of existing cracks will also be shown. In addition, new understanding of the CP shielding behaviour of some of the commonly used pipeline coatings will be presented which might have implication on pipeline external corrosion and SCC.
Speaker Bio
Muhammad Arafin received his PhD in Materials Engineering from McGill University, Canada. His areas of expertise span from pipe steel making to integrity management. Dr. Arafin is currently working as Program Manager, Pipelines at CanmetMATERIALS, Natural Resources Canada, Govt. of Canada. Before joining CanmetMATERIALS, he had worked as a Research Engineer at ArcelorMittal Global R&D, Gent, Belgium. Dr. Arafin is a member of NACE and currently serving in several technical committees. He is also the Chairman of the Banff Pipeline Workshop, one of the major technical events on pipeline integrity. Dr. Arafin is the author or co-author of over 40 journal and conference articles.
Registration
Attendees who pre-register are automatically entered to win incredible door prizes
6:00 Registration
6:30 Welcome and Dinner
7:00 Presentation
Cost:
$10 Students (NAIT & UofA)
$25 NACE or other technical society member
$35 non-NACE member
Parking:
There is $5 parking east of the Nest and free parking to the west.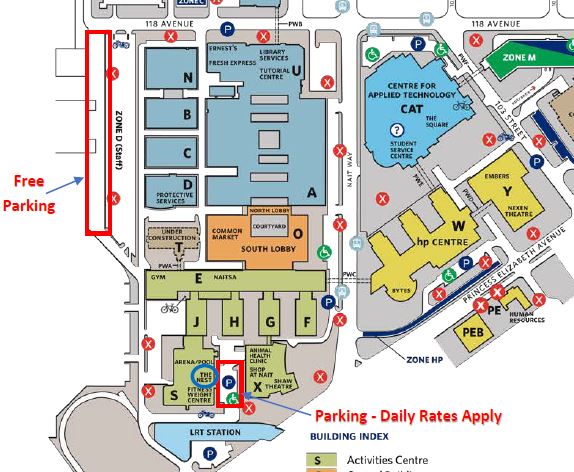 Future Events:
Feb 27 @ Nest @ NAIT - Technical Talk
Mar 20 @ UofA Faculty Club - Technical Talk