Description
This year, we are fortunate to have Dr. Ed Cabellon of Bridgewater State University as our key-note speaker.To learn more about Dr. Cabellon, please click here.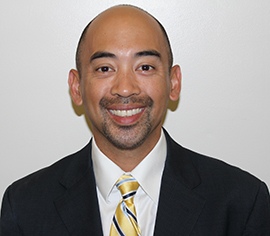 TICKETS ARE NOW AVAILABLE FOR PURCHASE!
---
SCHEDULE:
8:30 a.m .- 9:00 a.m. - Registration Opens

9:00 a.m. - 9:45 a. m. - Opening Celebration and Coffee Hour hosted by NACADA & CCRI
10:00 a.m. – 10:50 a. m. Morning Sessions
The student Rhodetrip to self- & career-exploration: Teaching a first-year seminar course for your advisees
This session will detail how advisors developed one-credit courses for undergraduate students at UConn to explore their values, interests, and potential career paths. This session is designed for advising professionals who work with undecided students or students in majors with broad career applications, such as some liberal arts majors.
Sarah Schneidel, Ed. D. Academic Advisor, Psychological Services
Whitney Losapio, Academic Advisor, School of Engineering
University of Connecticut, Storrs
Partnering with Parents: Institutional Strategies for Student Success
Both institutions and parents struggle with the extent to which parents should be involved in the college experience. Institutions unwittingly contribute to parental confusion. They offer full-fledged parent orientations welcoming parents to campus, but then hit them with messages about how important it is to "let go." Conflicting messages abound. While research on helicoptering suggests parents should back off, other evidence concludes that students are more successful with parental support. In fact, lack of family support creates barriers to college completion. How do we determine clear boundaries without the detrimental effects of helicopter parenting? This session outlines practical strategies for working with parents that can eliminate mixed messages, help parents strike a balance between hovering and letting go, and effectively contribute to student success.
Laurie Hazard Ed.D., Assistant Dean for Student Success
Stephanie Carter, Director of the Academic Center for Excellence & The Writing Center
Bryant University
Academic Services for College Athletes at Division II and III Institutions: Academic Advisor Perceptions
Academic advisors play a crucial role by connecting college athletes to necessary academic services. They serve as a key point of contact and must be aware of each advisee needs (Brooks, Etzel, & Ostrow, 1987; Gaston-Gayles, 2003). This presentation will detail a multiphase, mixed methods study that assessed the varied academic services associated with Division II and III college athletes, how academic advisors ranked these services and the overall perceptions associated with advising college athletes. Findings indicated significantly fewer resources at Division II and III institutions, advisors serve as the point of contact for resources and referrals, advisors aimed to help teach balance between academics and athletics, and sought to empower college athletes towards academic success.
Alyssa Frezza, Ed. D.
Johnson & Wales University


12:00 p.m. - 1:30 p.m. -Lunch (On your own, options available in food court and around campus)

1:45 p.m. -2:30 p.m. -

Afternoon Sessions
Developing proactive partnerships in the advising process, a holistic approach to cultivating student success
Proactive advising is critical to holistically cultivating student community, growth, and success. While proactive advising is characterized through intentional contact and relationship building; what defines a successful model? Are there components and stakeholders that influence a proactive advising model? The University College for Academic Success at URI's implementation of a proactive advising model stresses interconnected partnerships through discipline specific advising within academic colleges, integration of early alert and a Starfish retention system, and defined connections to living learning communities and campus resources. Through the lens of a plus delta model, the examination of partnerships that work together to enhance decision making, collaboration, and communication will be evaluated through the assessment of benefits, challenges, successes, and opportunities of this model in relation to their impact on the student advising experience.
Lisa Giudici, Academic Advisor
Micheal Lambert, Academic Advisor
University of Rhode Island, Kingston
New Student Orientation at a Two-Year Institution – A Proactive Approach
In this session, you will learn how Bristol Community College transitioned from an orientation model designed under student affairs to a model overseen by academic affairs. With this more traditional approach and academic viewpoint, Administration found a more efficient and effective approach by tying in registration and increasing enrollment. The cumulative results from the change in the model shows an overall increase.
Debra Cohen, Ed.D. Dean of Academic Affairs
Alyssa Frezza, Ed.D. Academic Advising
Bristol Community College
2:40 p.m. - 3:30 p. m. - Closing w/ Raffle and Silent Auction