Description
On behalf of the National Academic Advising Association (NACADA) State of Maryland, we invite you to participate in the -
"
Contemporary Approaches to Student Success"
- Maryland Drive-in Conference on Friday, September 22, 2017 at Towson University in Towson, Maryland.
This conference will be a great learning opportunity for members of the local community and those in nearby states to join in on the conversation on academic advising in Maryland.
The conference presents a great value and an excellent opportunity to meet the needs of academic advisors in addressing such topics as: student populations, technology, best practices, developmental advising and challenges in advising.
Call for Proposals
Has closed at this time. For questions regarding proposals, contact:
Registration
For
questions regarding registration, contact Jessica Chew
(
jmoats@umd.edu
)
Show your school spirit!
Wear your favorite institution t-shirt or school colors!
Parking
Parking is available on the first two levels of the University Union Garage. Please look for Parking Services Greeters (stationed at both entrances) for assistance.
Campus Map (click here)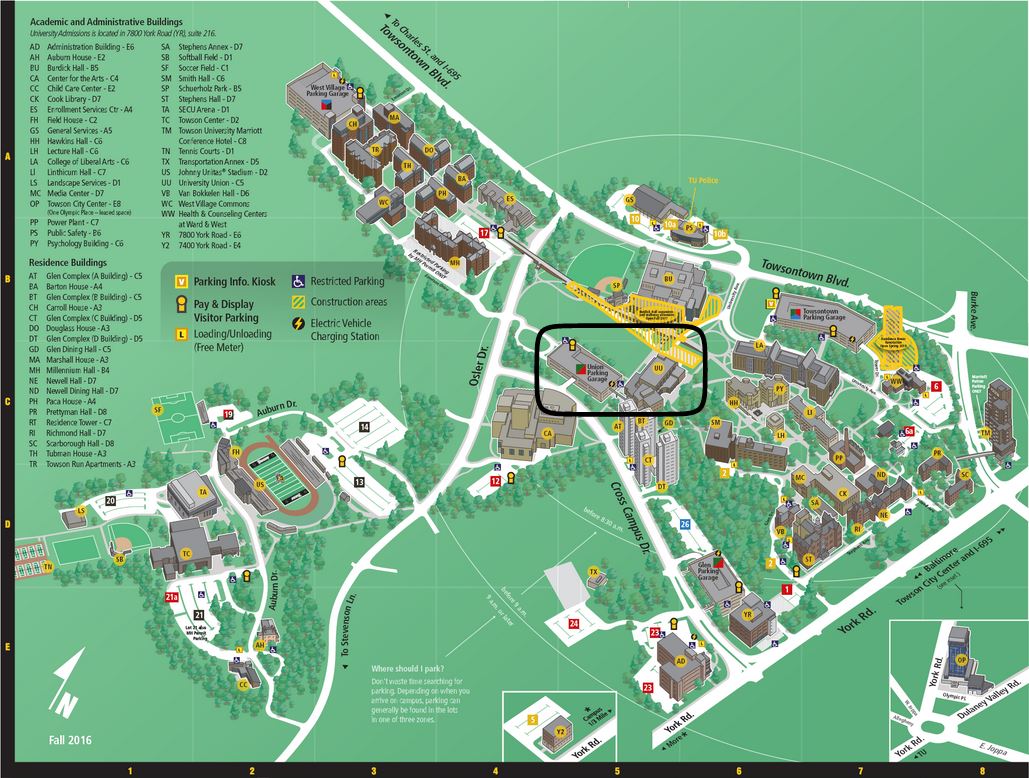 Hotels close to Towson University:
On Campus

Towson University Marriott Conference Hotel
10 West Burke Avenue
Towson, MD 21252
800-435-5986 / 410-324-8100
Towson-Area Hotels
The following hotels are listed based on their proximity to the university.
Sheraton Baltimore North
903 Dulaney Valley Road
Towson, MD 21252
888-627-7147
Best Western Towson
1100 Cromwell Bridge Road
Towson, MD 21252
800-780-7234 / 410-823-4410
Other Hotels
The following hotels are within a 15-minute drive of campus.
Comfort Inn, Hunt Valley
11200 York Road
Cockeysville, MD 21030
410-527-1500
Courtyard by Marriott, Hunt Valley
221 International Circle
Cockeysville, MD 21030
410-584-7070
Embassy Suites, Baltimore-Hunt Valley
213 International Circle
Hunt Valley,MD 21030
410-584-1400
Holiday Inn Timonium
9615 Deereco Road
Timonium, MD 21093
410-560-1000
Hunt Valley Inn
245 Shawan Road
Hunt Valley, MD 21031
410-785-7000
Radisson Hotel at Cross Keys
100 Village Square
5100 Falls Road
Baltimore, MD 21210
800-967-9033 / 410-532-6900
Residence Inn by Marriott
45 Schilling Road
Hunt Valley, MD 21031
800-992-2694 / 410-527-2333
Drive-In Schedule:

**Coffee/tea service only from 9:30am – 10:55am.**


We look forward to seeing you at the conference!