Join NABWIC in person and virtual
About this event
Join NABWIC 2021 Strategic Planning Meeting in Houston, TX.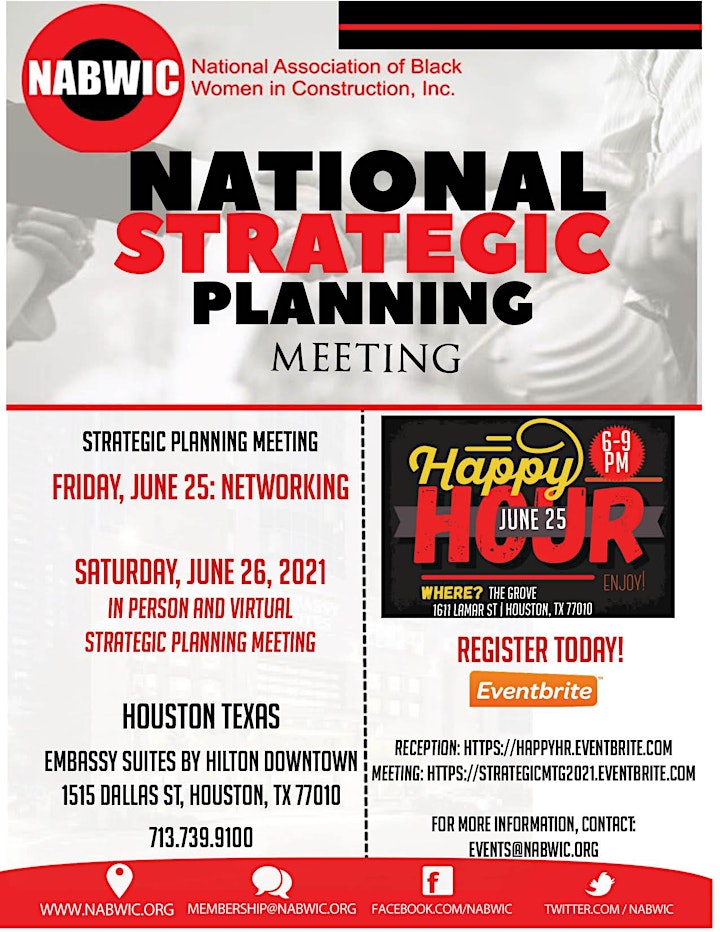 Organizer of NABWIC Strategic Planning Happy Hour
National Association of Black Women In Construction
The vision of NABWIC is to build lasting strategic partnerships with first-rate organizations and individuals committed to providing ground breaking and innovative solutions for Black women in construction and their respective communities.
Founded to increase the national awareness of African American women in the construction industry. The charge of the National Association of Black Women in Construction (NABWIC) is to advocate for Black women to further opportunity for its membership. We advance the NABWIC mission, as our core foundation is strengthened, with the building blocks of new educational, entrepreneurial, professional and social network connections.
The Voice of Black Women in Construction.
Visit www.nabwic.org to learn more.