Description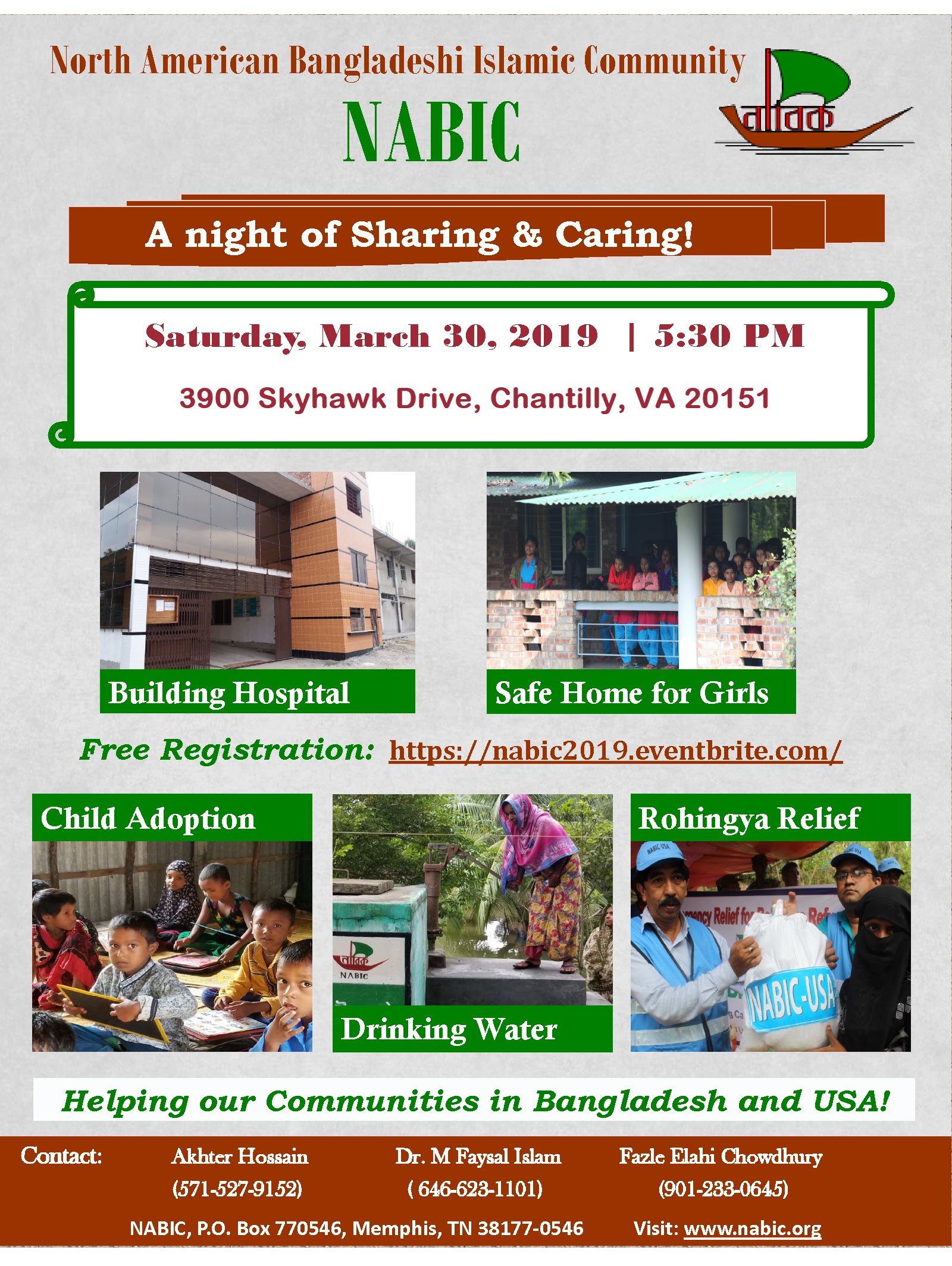 North American Bangladeshi Islamic Community (NABIC) is hosting it's inaugural dinner at the Greater Washington Area on Saturday, March 30th. We would be greatly honored to have your presence at the dinner event.
NABIC is a nonprofit 501 (c) (3), non-partisan organization established in 1990 and striving to change the living conditions of the underprivileged. In Bangladesh, some of the current activities of NABIC include Rohingya relief, building hospital, charitable clinic, emergency relief & rehabilitation, and anti-dowry project and supporting orphanage. In USA, NABIC is sponsoring student scholarship, meal packaging program, emergency relief, and food pantry & meal distribution in the local areas of different states.
We would be discussing community building, education and opportunities in the USA, as well as how to build meaningful relationships with our neighbors and community. NABIC not only connects us with the welfare of Bangladesh, but it also aims to uplift our communities in North America with the strength, knowledge and power to make a difference.
The detail of the event is following:
Place: Skyhawk
3900 Skyhawk Drive, Chantilly, VA 20151
Date and Time: Saturday, March 30th from 5:30 PM - 8:30 PM