About this Event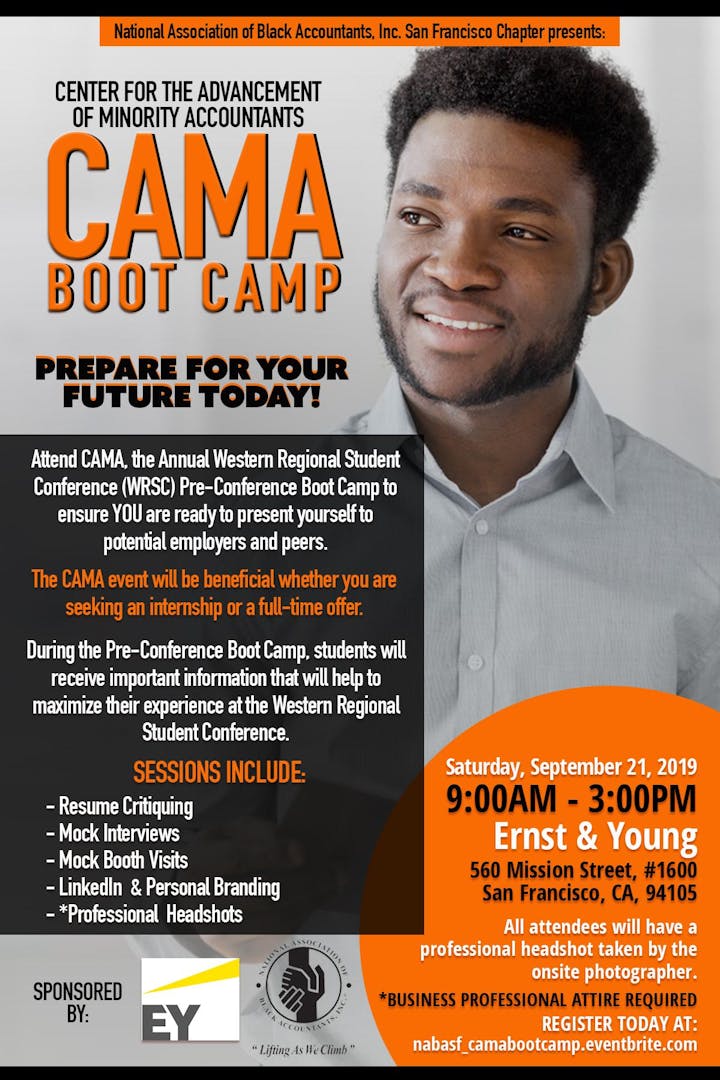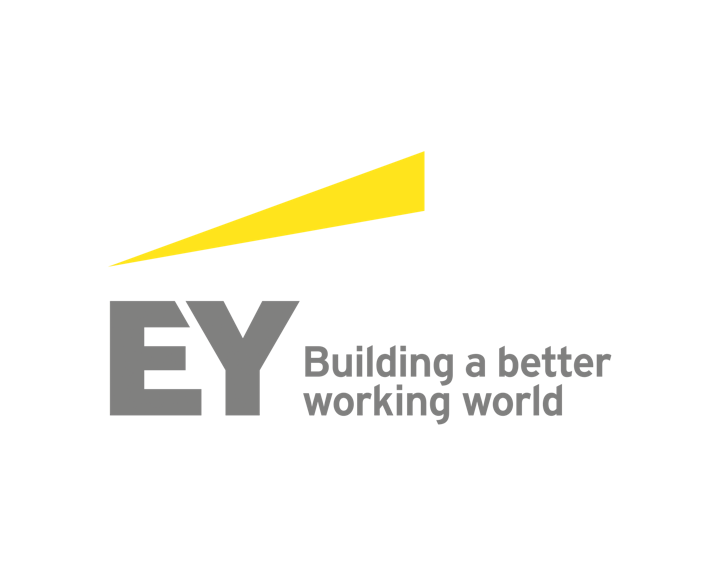 Center for Advancement of Minority Accountants (CAMA) Event Sponsored By EY
On Saturday, September 21st, from 9:00 AM – 3:00 PM, NABA's Center for Advancement of Minority Accountants (CAMA) are hosting a career development program at EY's San Francisco Office. The CAMA event is designed to educate the next generation of young minority professionals, encouraging them to consider a variety of opportunities in accounting and business.
This year's program will focus on key success factors for securing job offer and assist many students attending the upcoming NABA Western Region Student Conference in Dallas, Texas from October 10th – 12th, 2019. Attendees will get to meet NABA San Francisco Professional members, meet representatives from EY and learn more about careers in accounting and business. Participants will also receive mock interviews, resume critique, Linkedin tutorial and participate in mock booth visits.
As an added bonus, a professional photographer will be onsite to provide FREE professional headshots for all Fall 2019 CAMA student participants, which can be utilized on their Linkedin profile. To learn more about the upcoming NABA Western Region Student Conference, the scholarships available for attendees as well as to register, click HERE.
If you are a professional and interested in volunteering, please click HERE to sign up.
Professional Attire (Required)
*RSVP By: Tuesday, September 17th, 2019 at 5:00pm PST