Join us Thursday, December 10th, 2020 from 7:00pm – 10:00pm Virtually for our NABA Charlotte 2020 End of Year Celebration!
About this event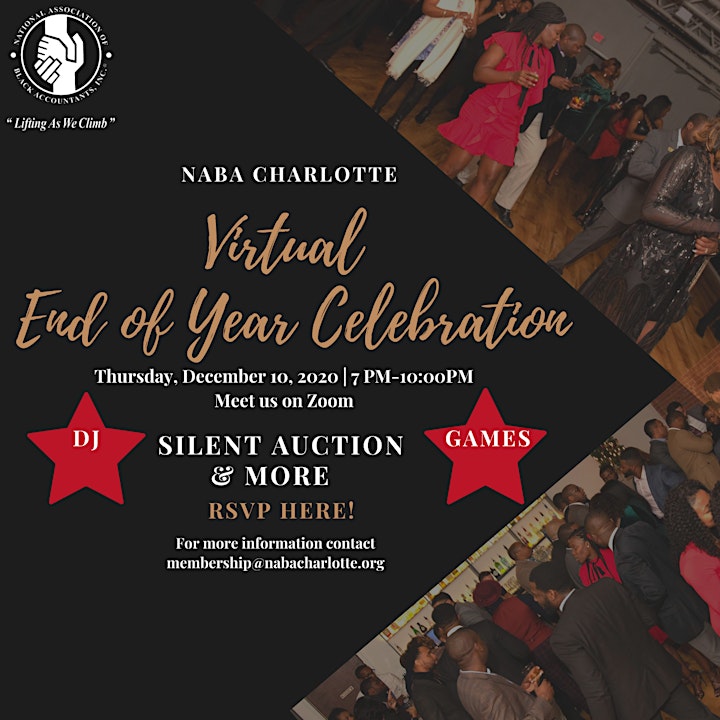 This event is free and all are welcome to attend! There will be a great DJ, a game filled with fun, and a silent auction!
Silent Auction
This year's End of Year Virtual Holiday Celebration will include a silent auction and will take place during the event. If you would like to donate items for the the silent auction, please email membership@nabacharlotte.org. We look forward to seeing you there!